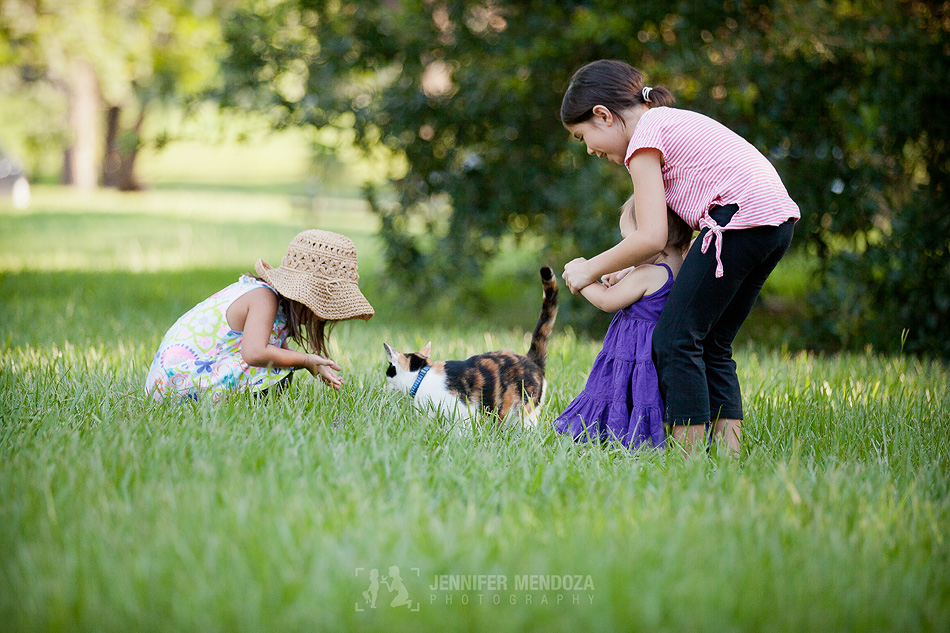 Recently, I was talking to a potential client. She was telling me, as people often do, that she has been wanting to get professional photos taken of her family for a long time, but that between their busy schedules and energetic kids, she just never seemed to get around to it. I nodded my understanding. She leaned in, touched my arm, and said gravely, "You would have to be very patient. VERY patient." I smiled confidently, "I am."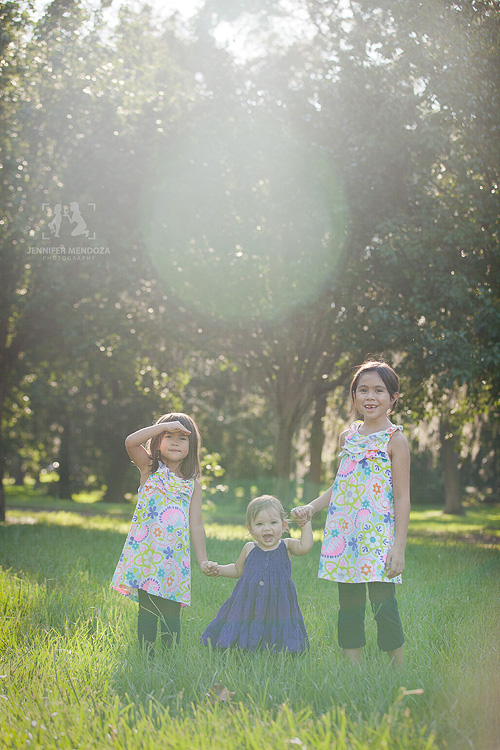 Funny how I had to remind myself of this last night. I'd been wanting to have a quick photo session with my girls for the last couple of weeks, but there was always a reason not to. On this night I decided it was now or never. For many reasons, I knew that if I didn't put my foot down, it may be months before I was willing to try to again. Yes, I love to capture images of my family going about the ordinary chaos of our lives; but sometimes I want some dedicated photography time. For me, this means a tiny window where the task at hand is clear: get some good photos of the family. No guilt about why do I have a camera in my face when I should be on the floor playing, or starting dinner, or making sure the baby doesn't endanger herself while I'm looking through the viewfinder.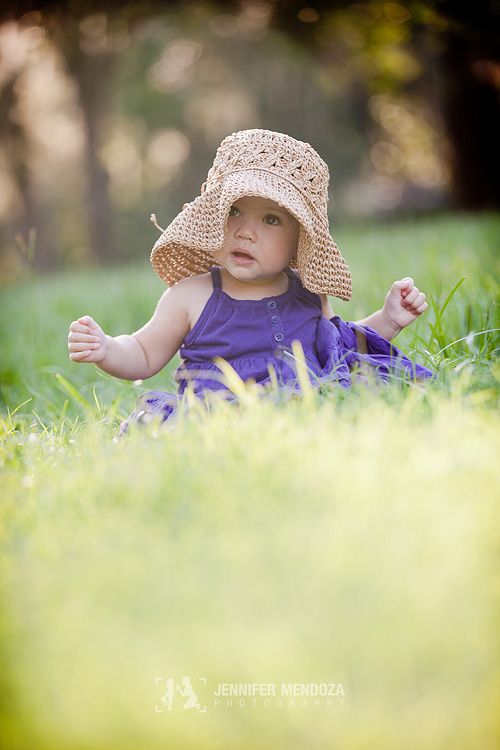 The key terms in the last paragraphs are patient and tiny window. The patience came in when T came home later than expected and thoroughly distracted by a crazy day at work. Meanwhile, the oldest child insisted on matching her sister's outfit. (This is not my favorite choice, and I could expound, but I wonder if anyone is still reading at this point anyway.) I had not even thought about dinner, and then the middle child launched into one of her epic and uncontrollable fits of madness.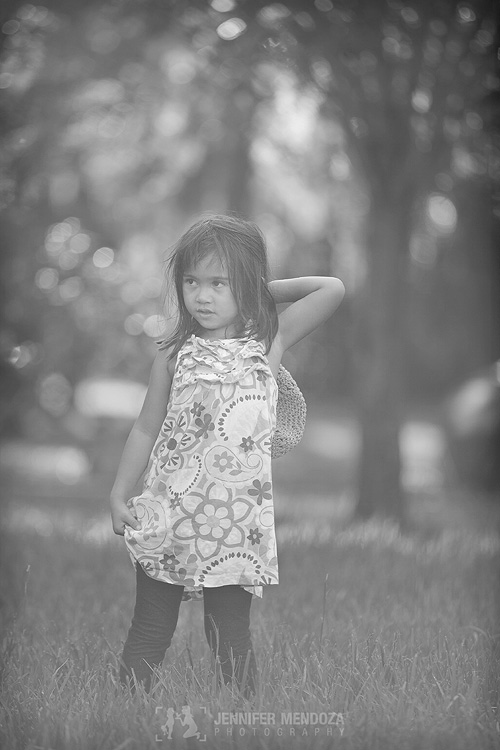 When I thought all was lost, I remembered that if this were someone else's family, I would step back and wait it out. I give my clients a short guide before our sessions; where I tell them that I've seen it all, that tired cranky kids (and dads) don't phase me, and that if we need to take a break, for whatever reason, we will. I stress flexibility.
What is it about doctors making the worst patients? For a moment, I was the mom whose rigid expectations were going to be the ultimate downfall of this photo session. I needed my own medicine. I took a breath. I let the oldest put on her outfit but took a change of clothes with us, T took some calls that allowed him to tie up some loose ends at work (at least for a little while), and meanwhile the tantrum burned itself out and my three year old was herself again.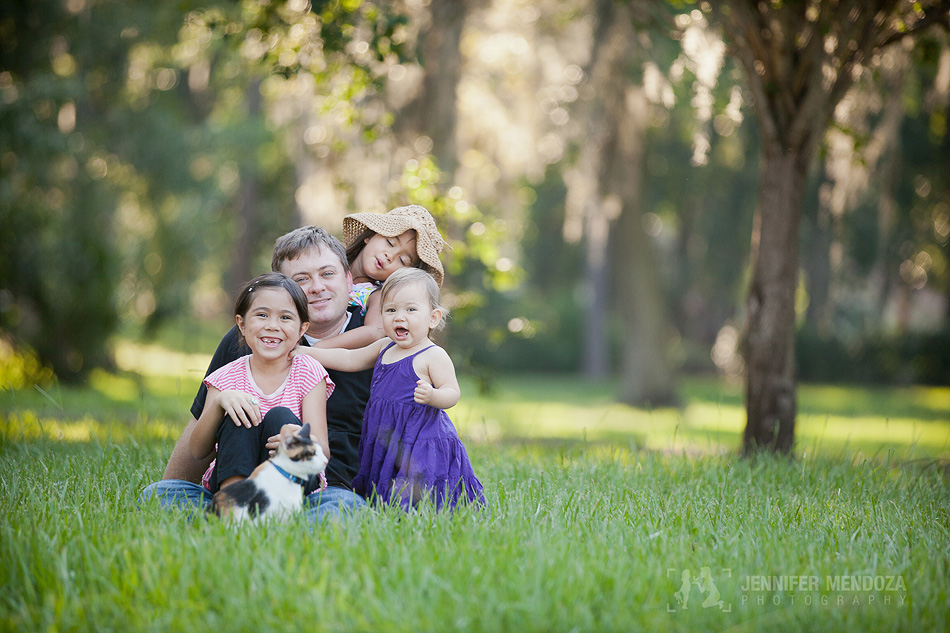 Here is where the tiny window comes in. By the time we'd settled down, dinner time was looming. My husband often says that it is playing with fire to let the Mendoza girls get hungry. There were potentially more tantrums coming if we did not eat very soon. We packed up the van to get some dinner, and on the way stopped in a green space a couple blocks from our house. I checked the time stamps on my images, and I literally spent one second shy of 20 minutes getting the images you see here, and then some; with cars zooming by, bugs everywhere, a wardrobe change, and a random kitty who decided to join us.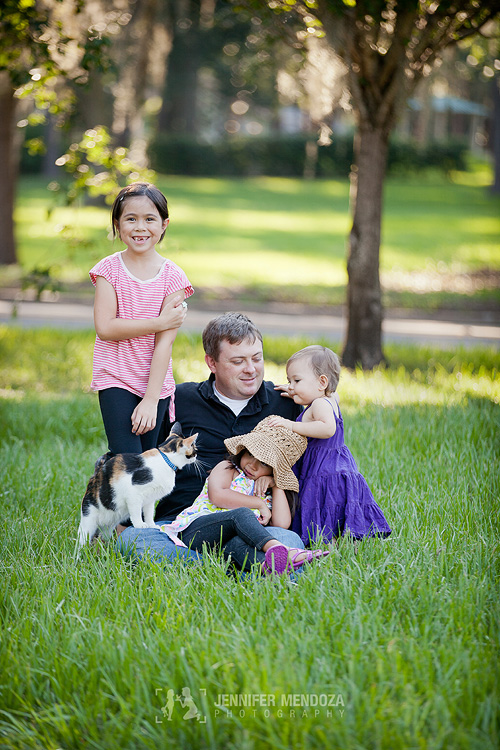 All this is to remind myself: Don't sweat it. Don't think you have to be the perfect family on the perfect day or else it is hopeless. In art and in life, what I tell my clients is true. Flexibility is key. You can't know exactly how it will go, or exactly what you will get from it, but often that is when the results will delight you the most.
Like this one.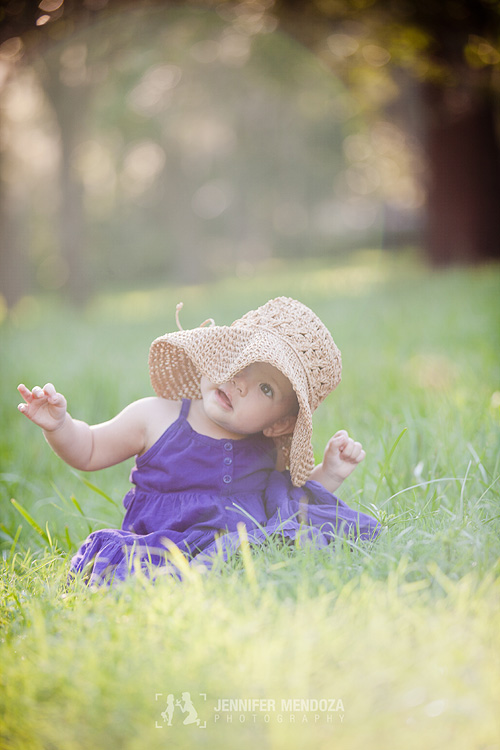 Posted on October 25, 2011
A fun family I spent a recent cool morning with, in one of Atlanta's great old neighborhoods. I lived there myself, a decade ago.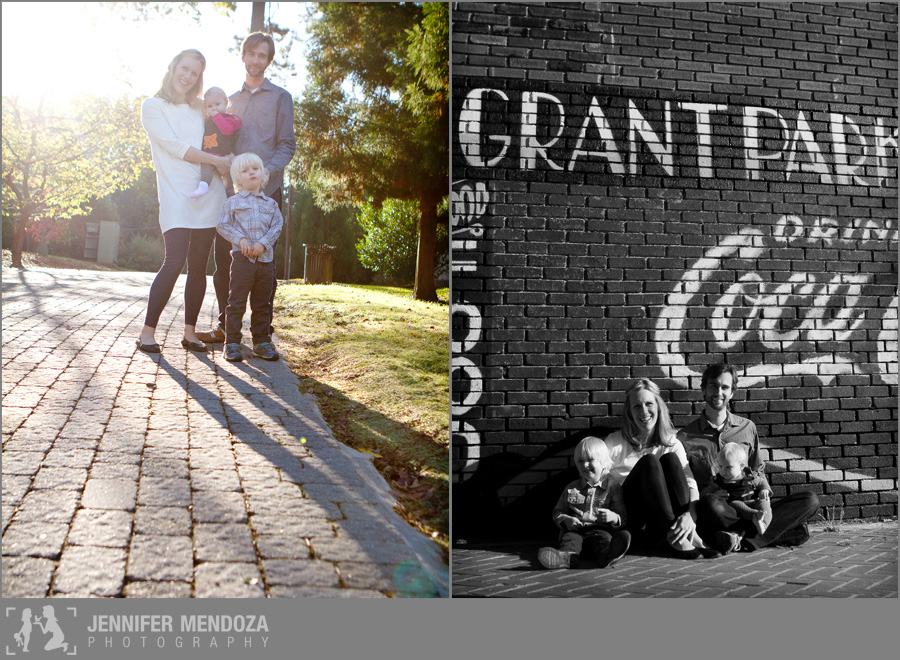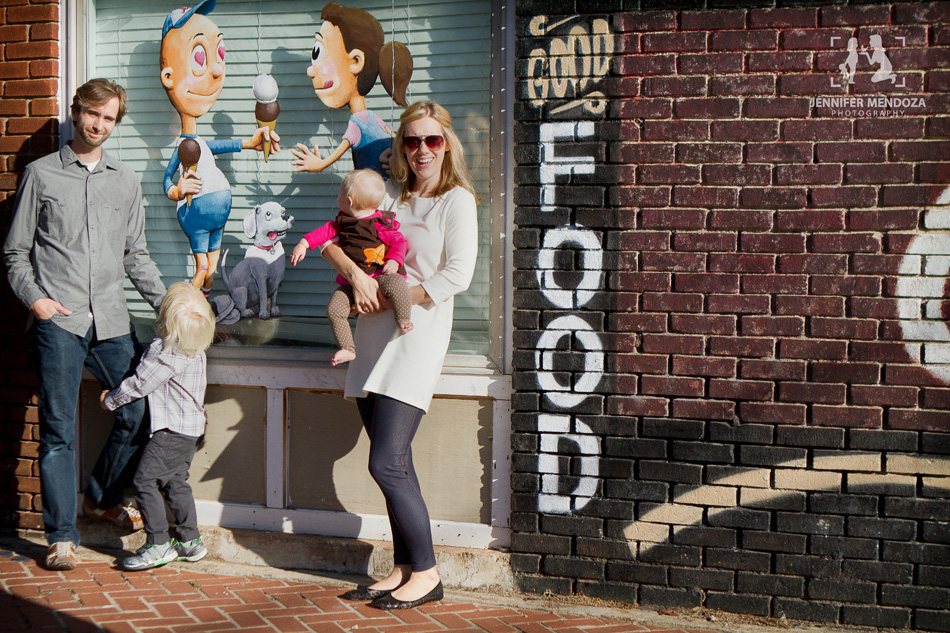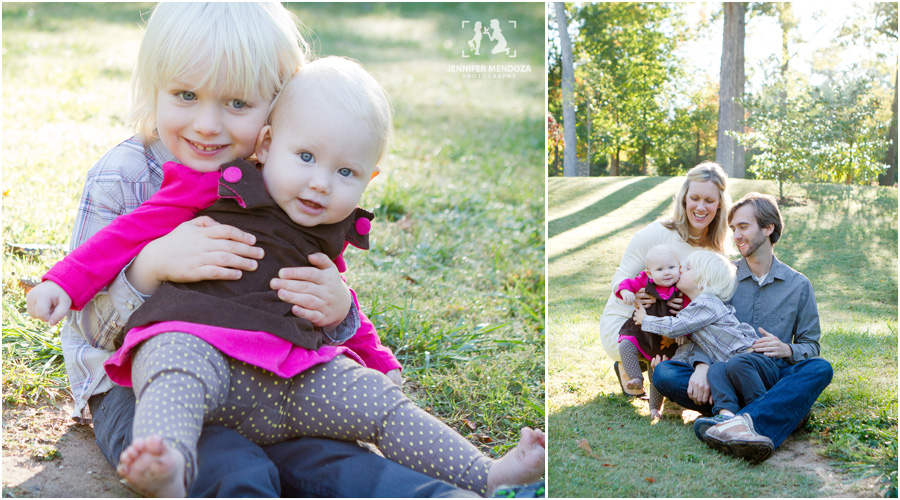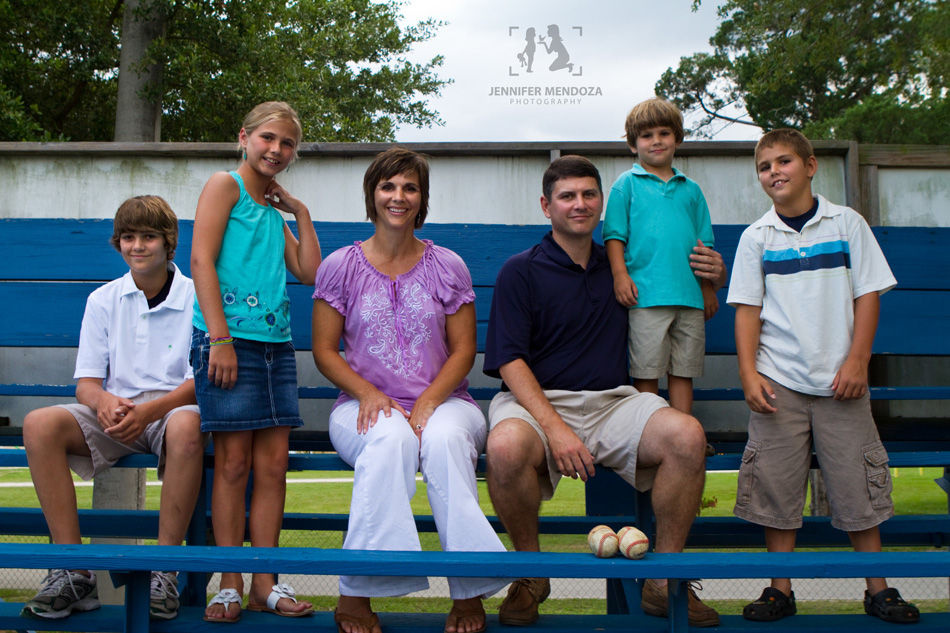 For this family, the baseball field is a second home. So it was a natural location for their portraits. We braved an impending storm, and a not-thrilled to be photographed 'tween, and managed to squeeze a fun session into their busy as usual day. This group had such a great dynamic about them. They are a team unto themselves.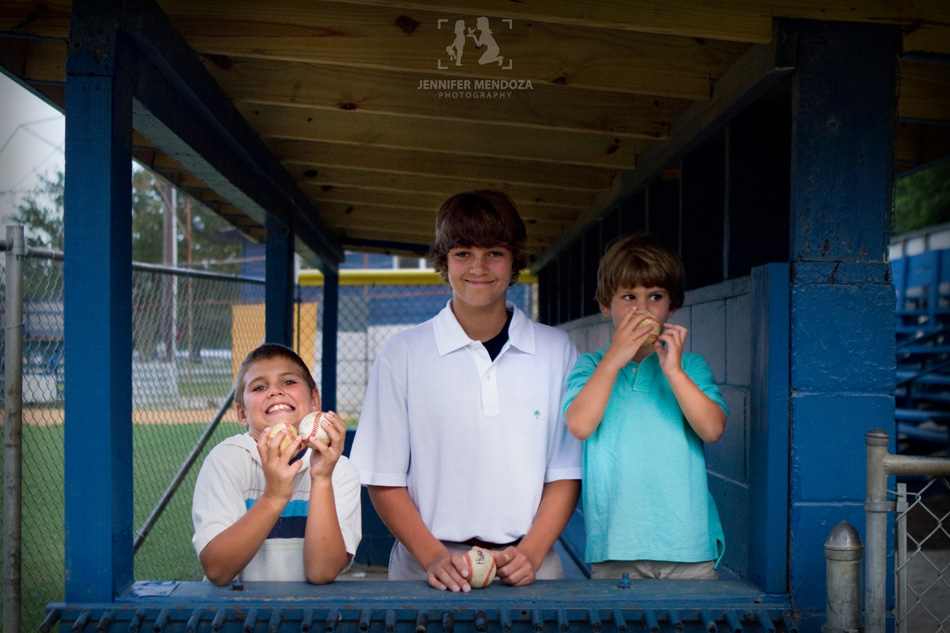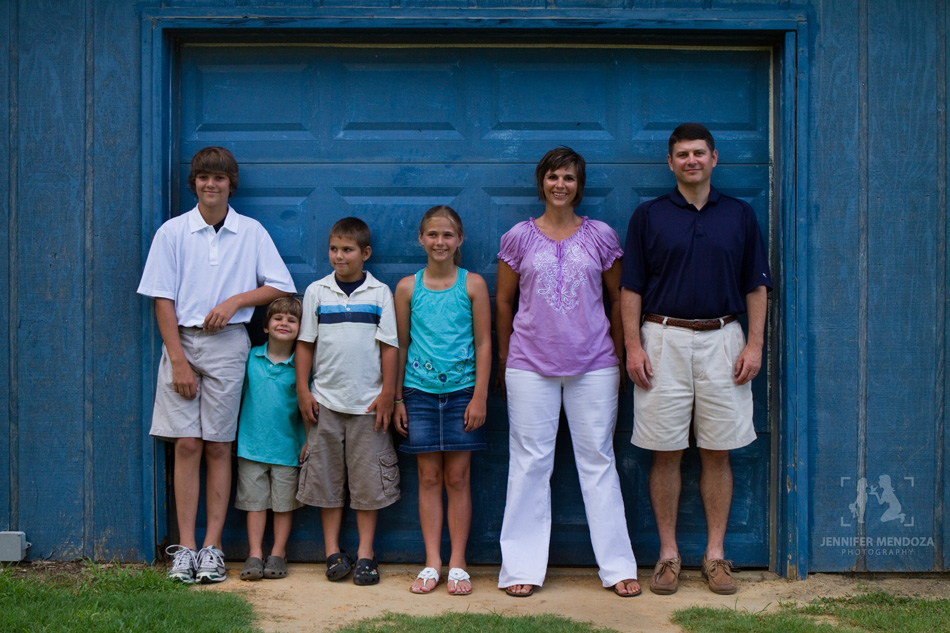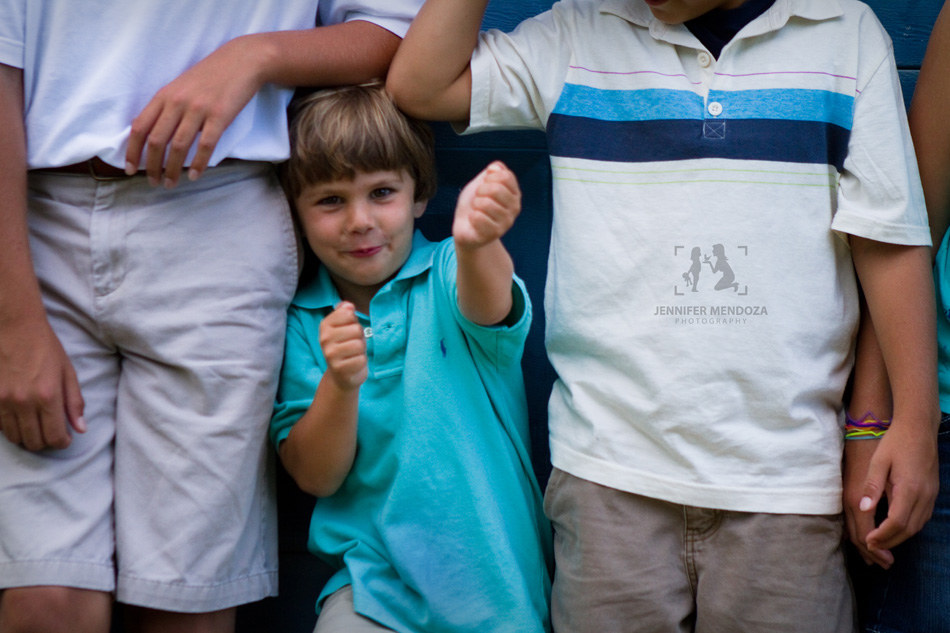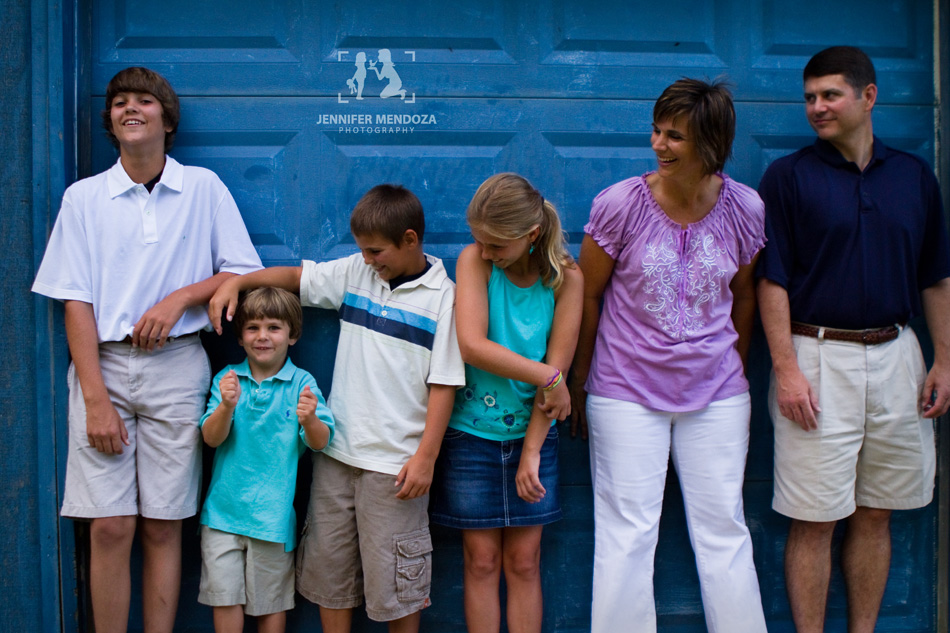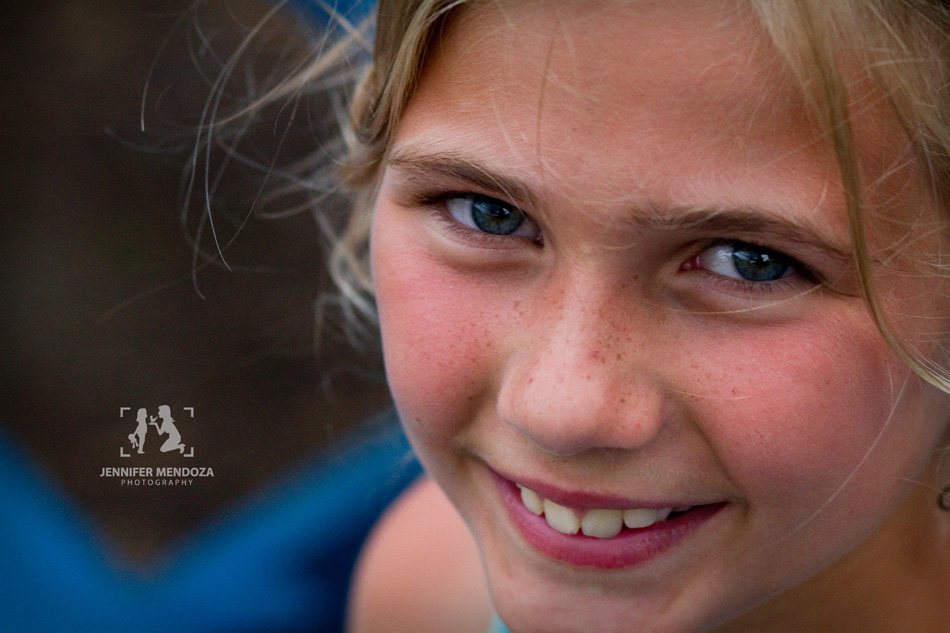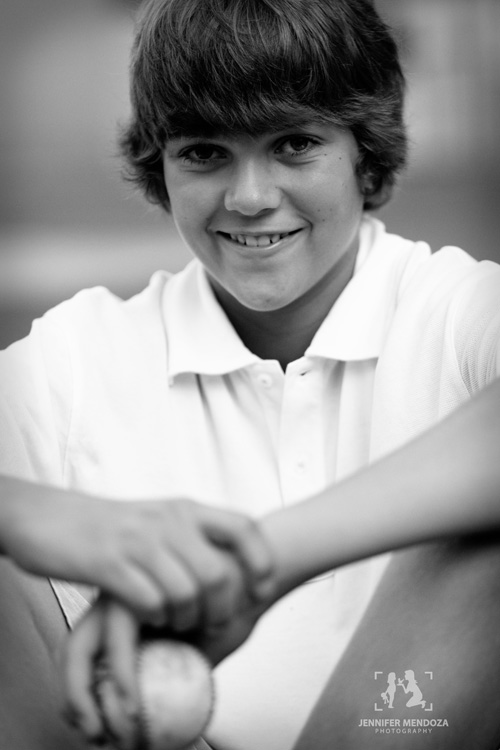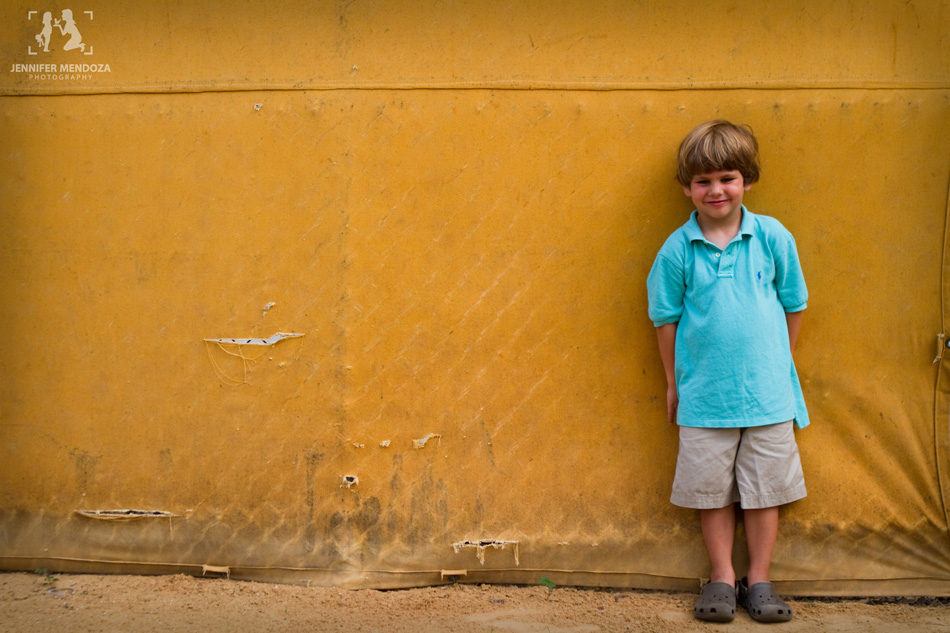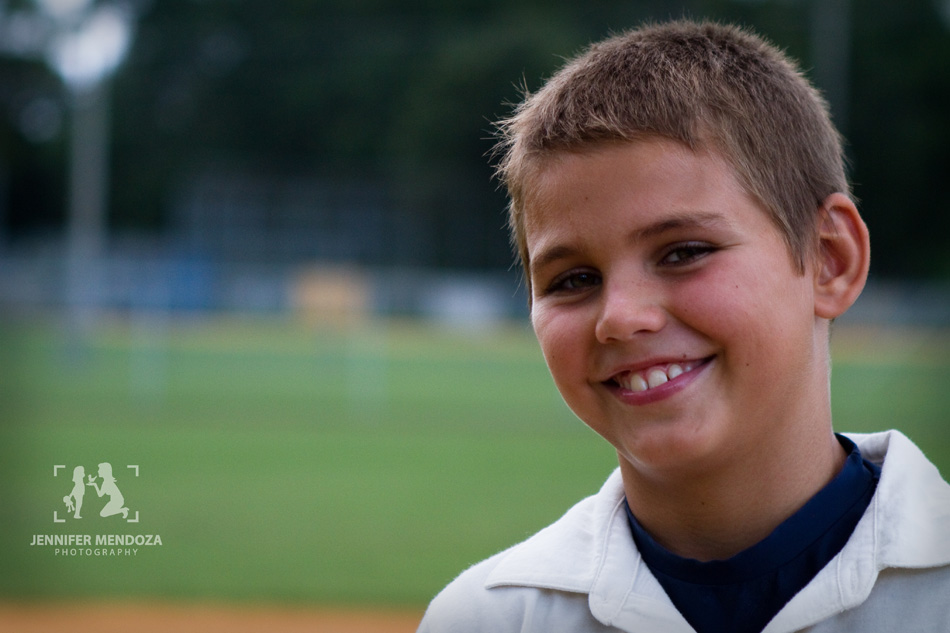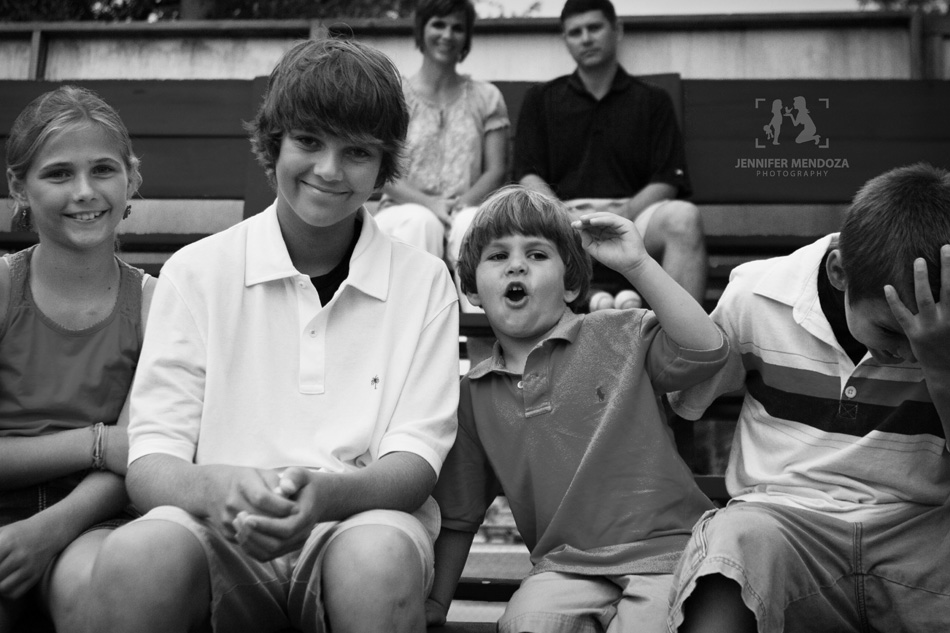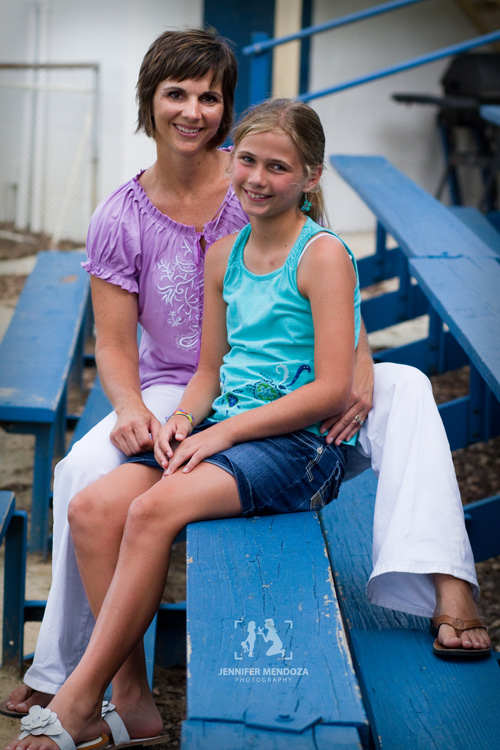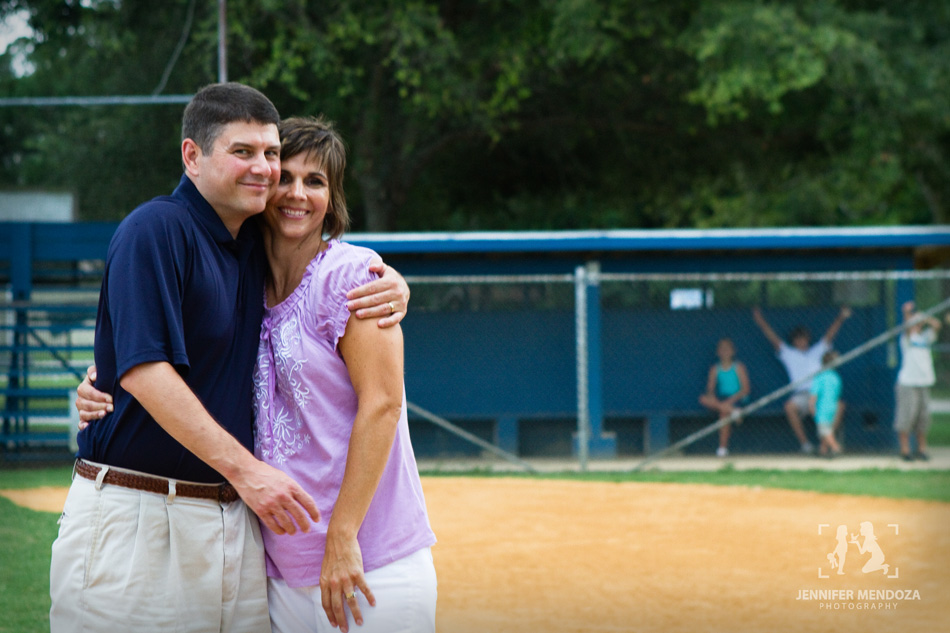 Be warned: this is a LONG one!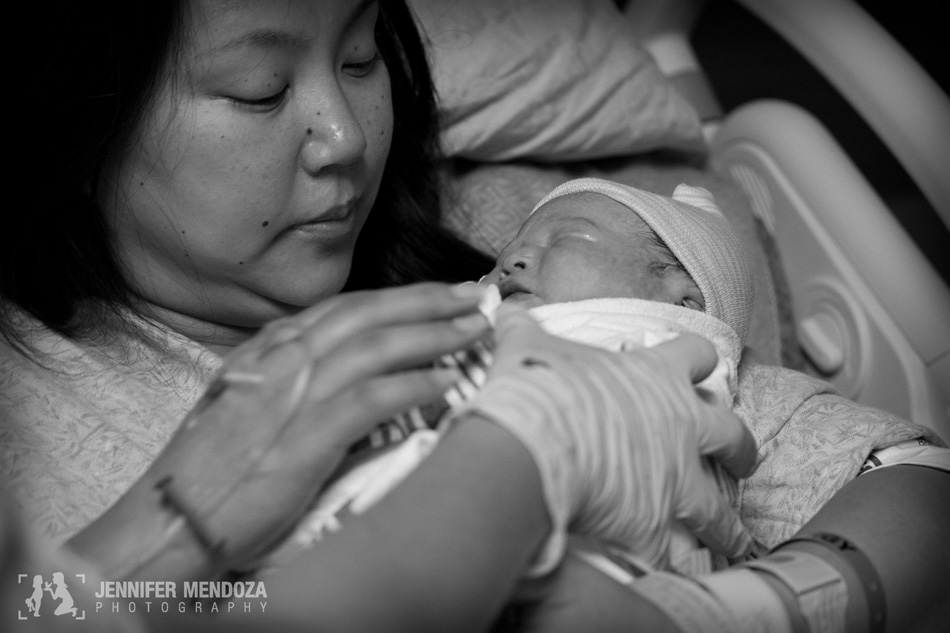 Between the beginning of summer and the near demise of my computer, I have let the blog sit idle lately. I thought it was worth backtracking a bit to share some of the images from one of the most amazing photographic opportunities I've had so far, capturing the birth of a child.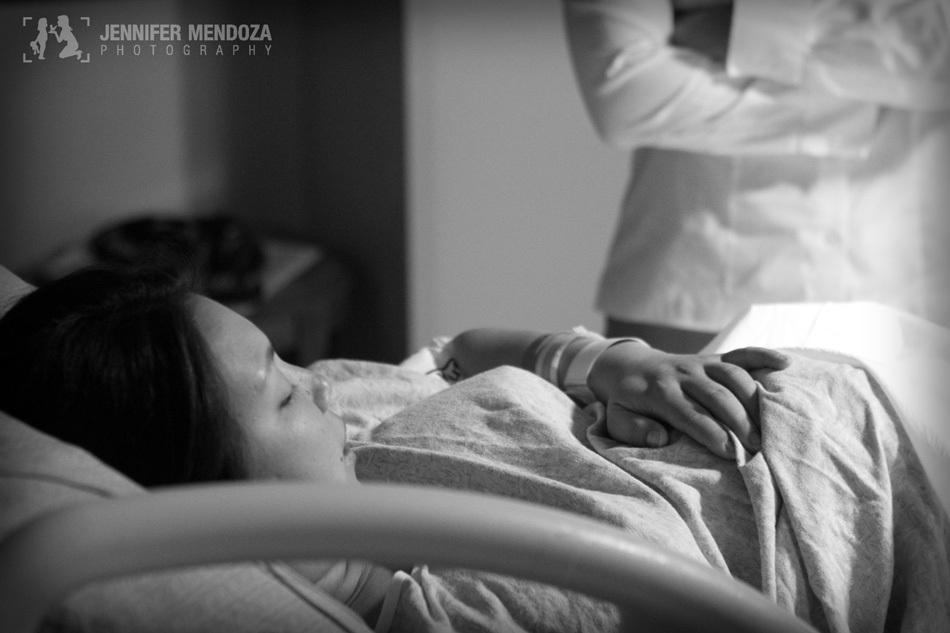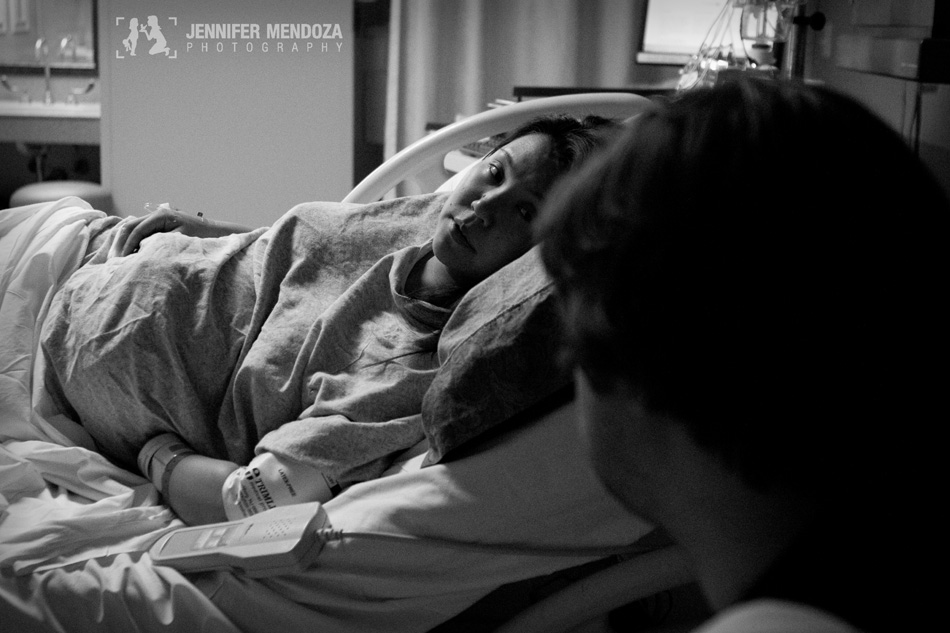 This was mama's first baby. She was so sweet and concerned for all her visiting friends and family that she barely got any sleep for herself before the main event. I was a little worried for her. I kept thinking, "Sleep! This might be your last chance to get decent sleep for a long while."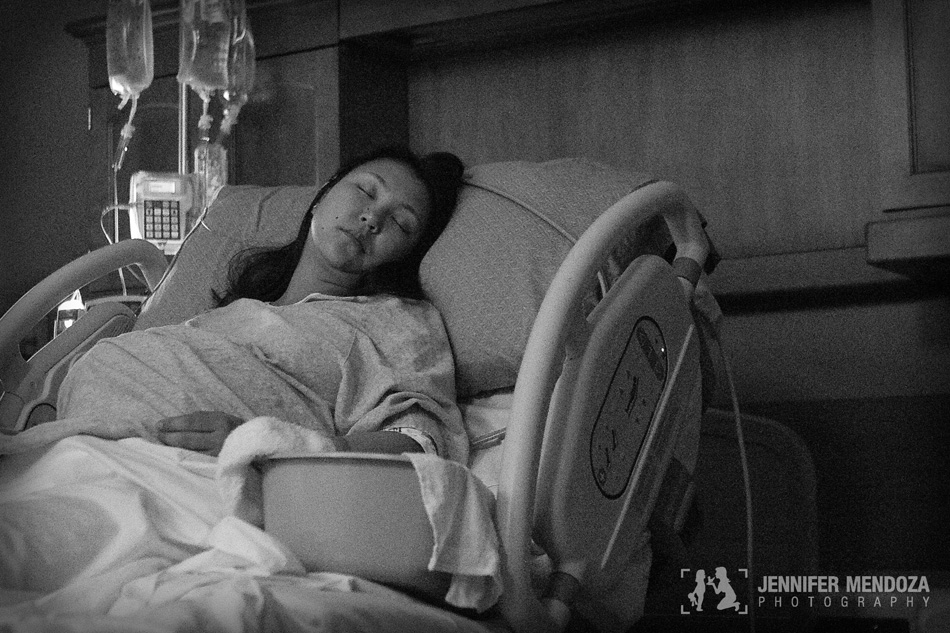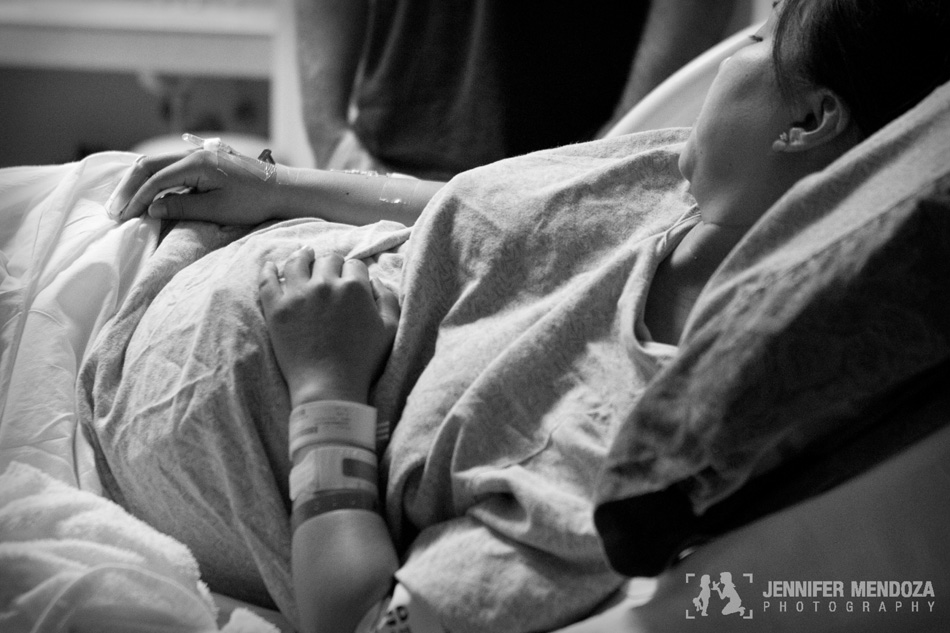 In addition to her husband, doctor, and great nurses, mama had a doula to guide and care for her.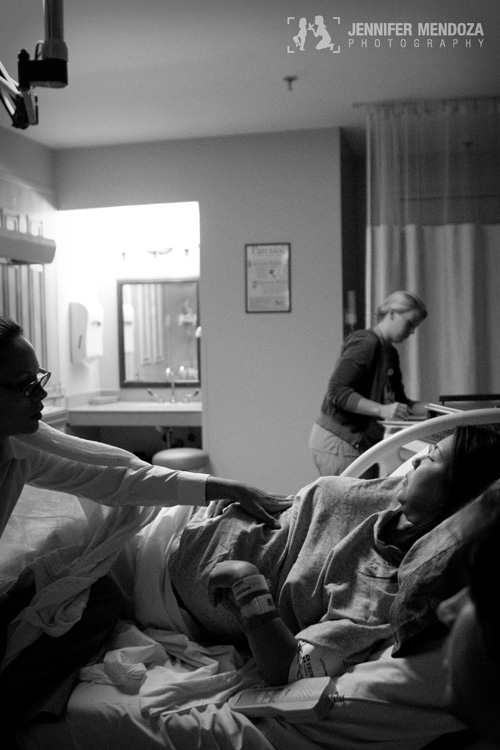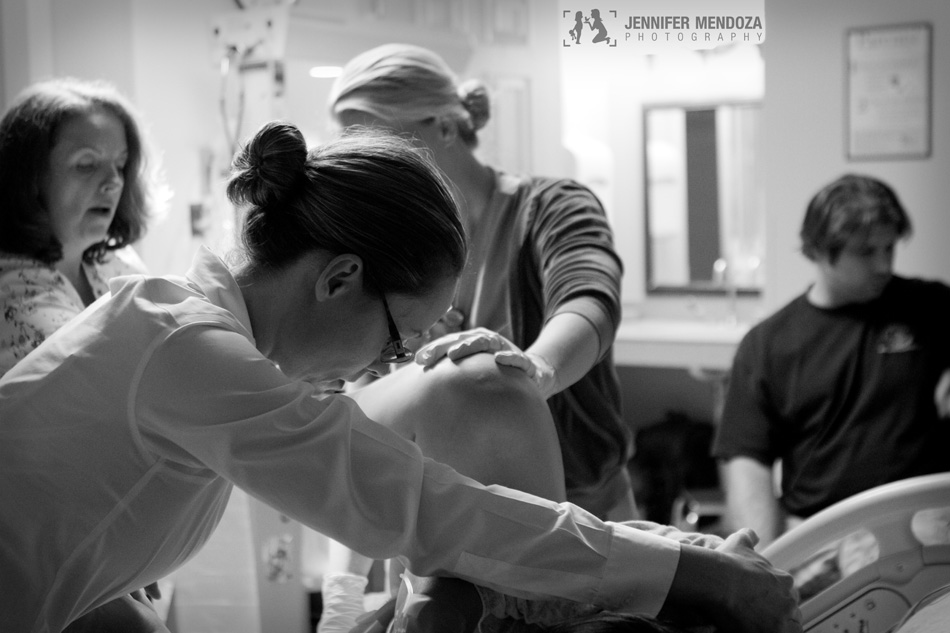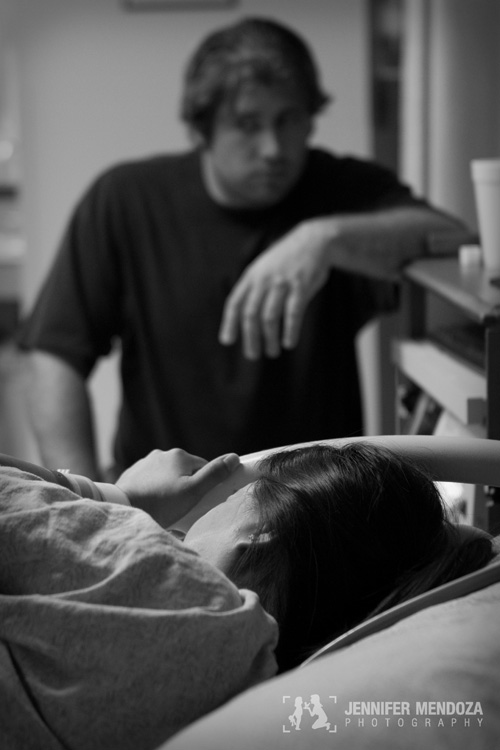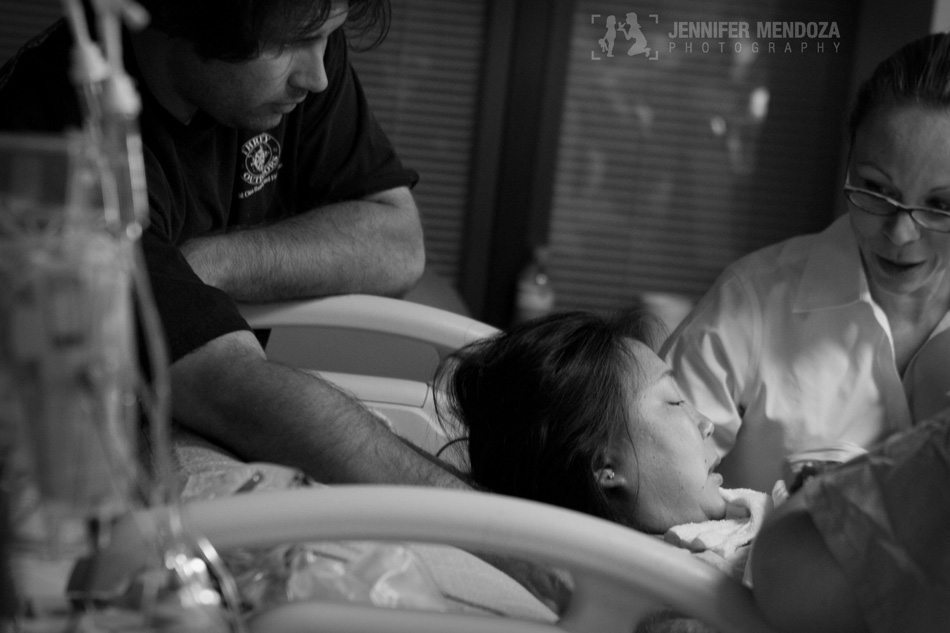 I needn't have worried. After finding the strength she needed to push for 3 HOURS, baby boy arrived with the sun.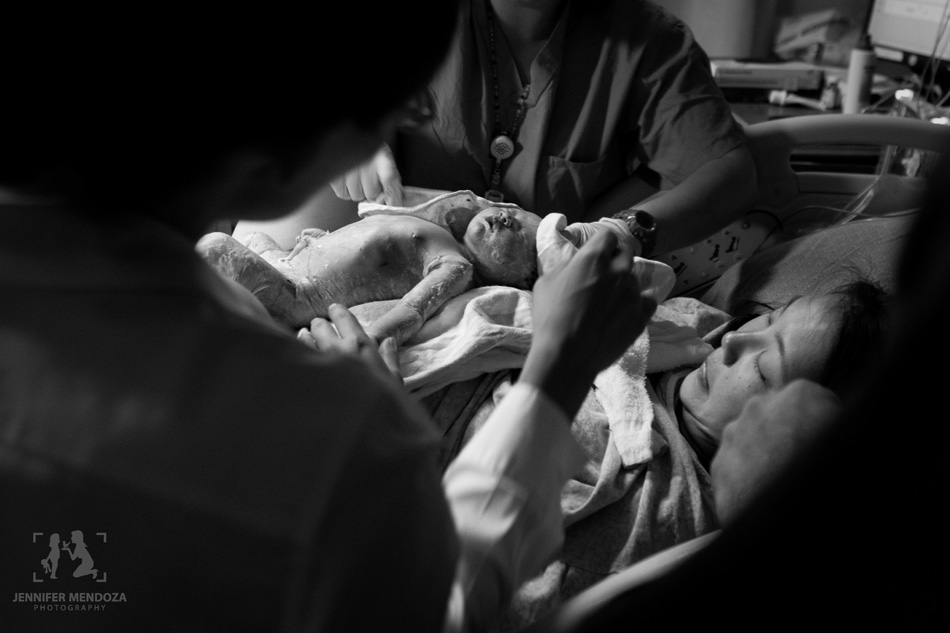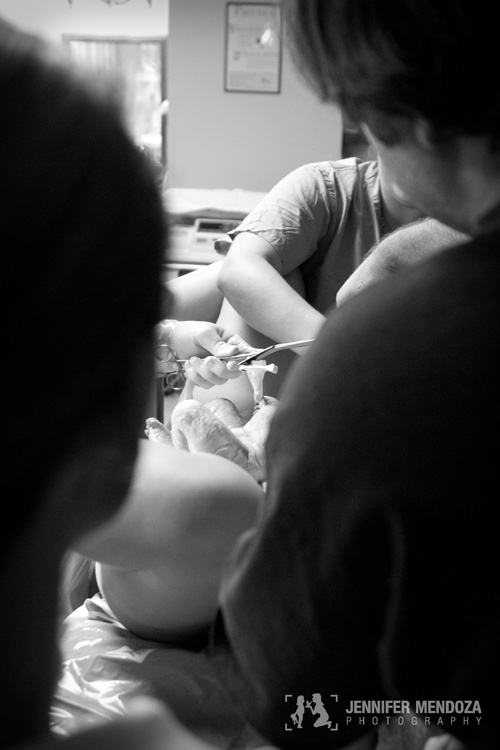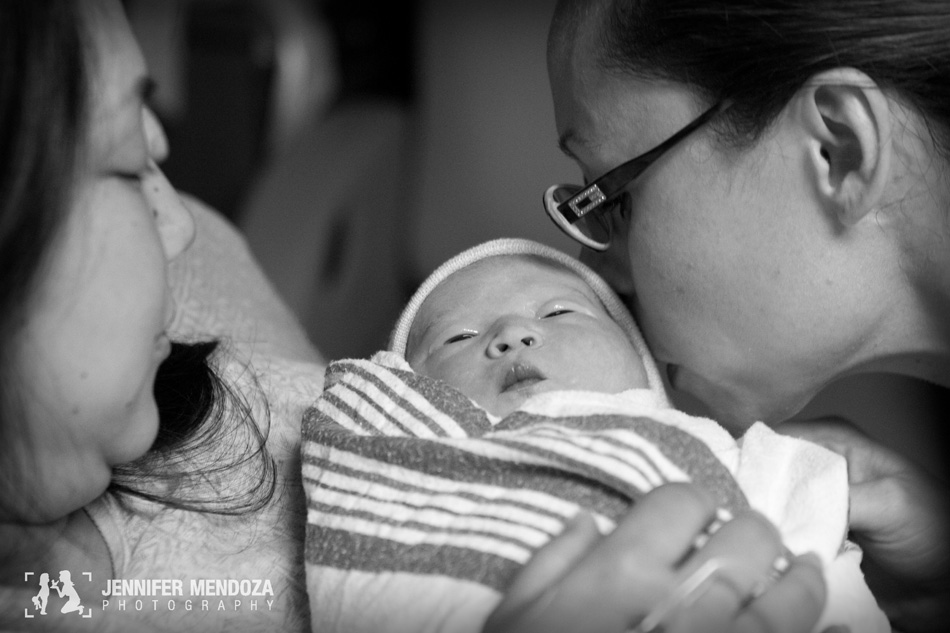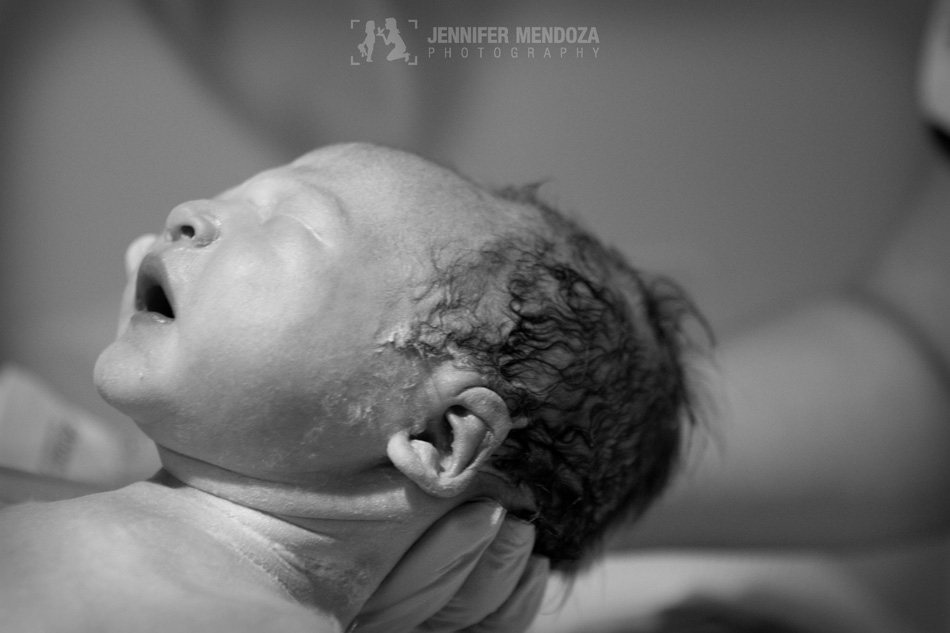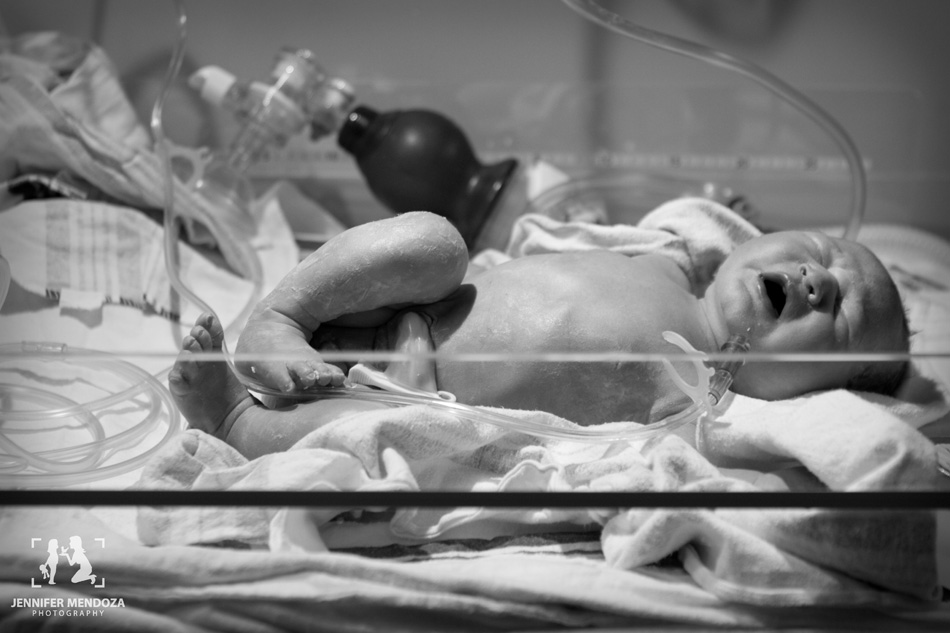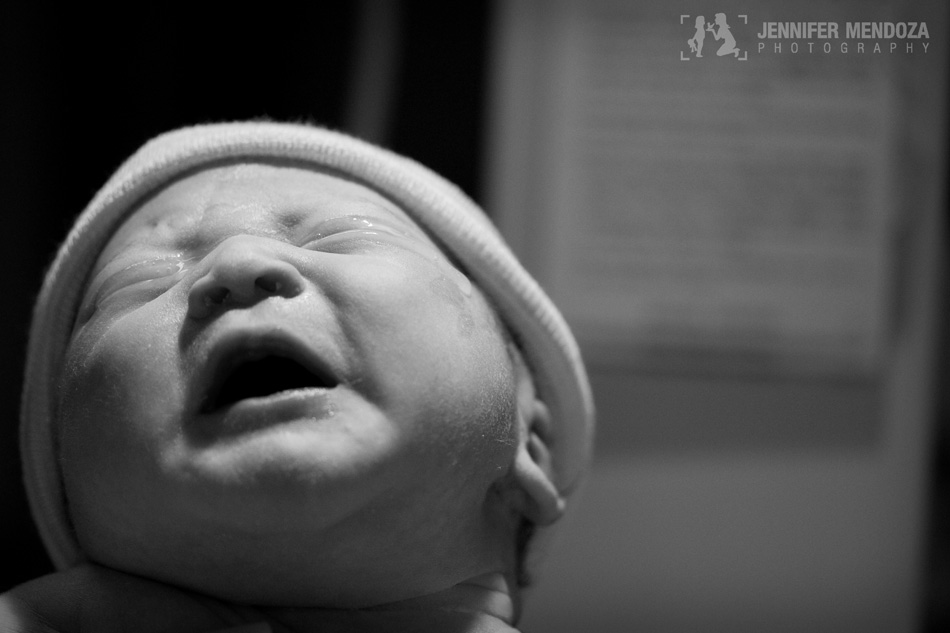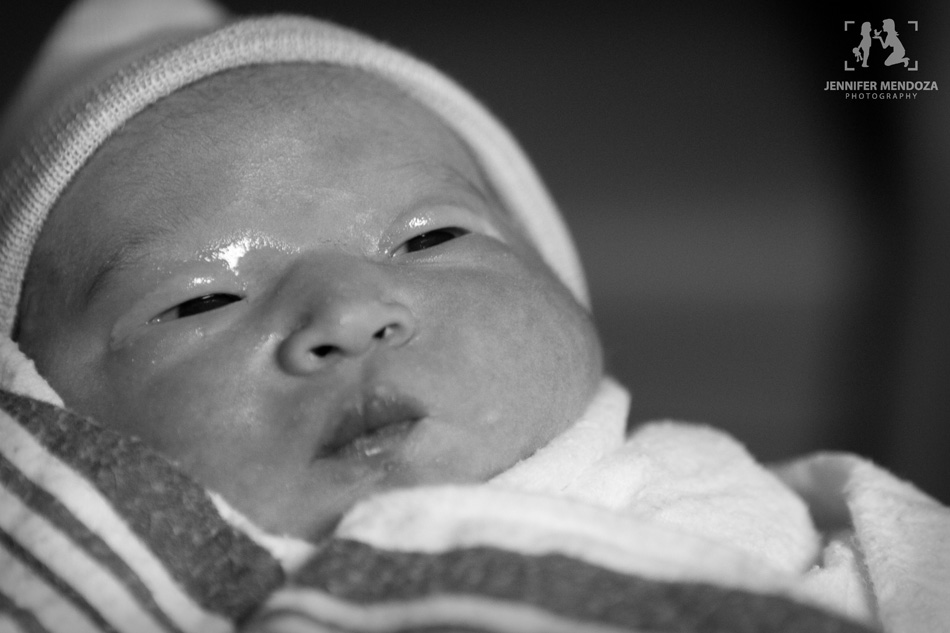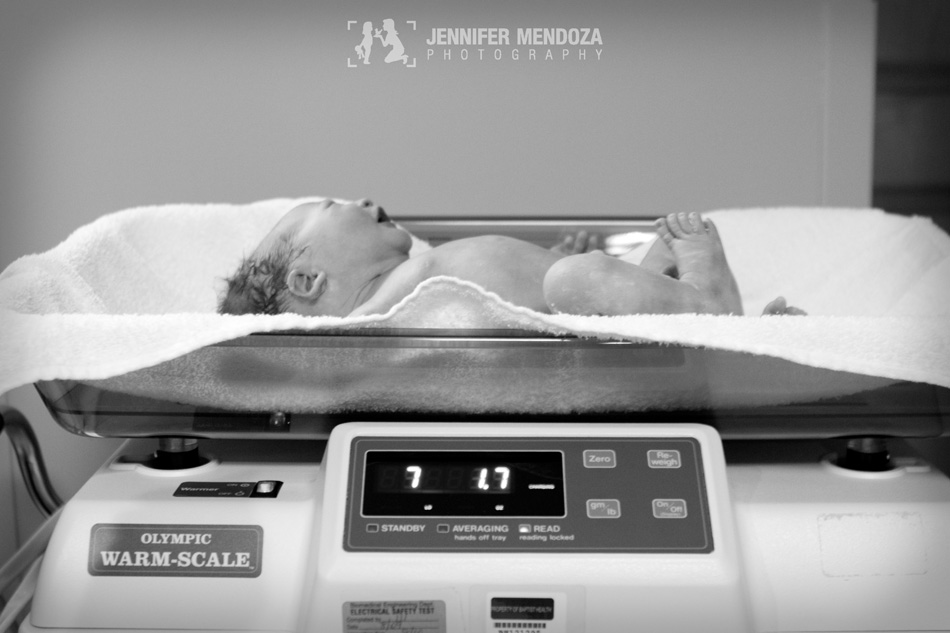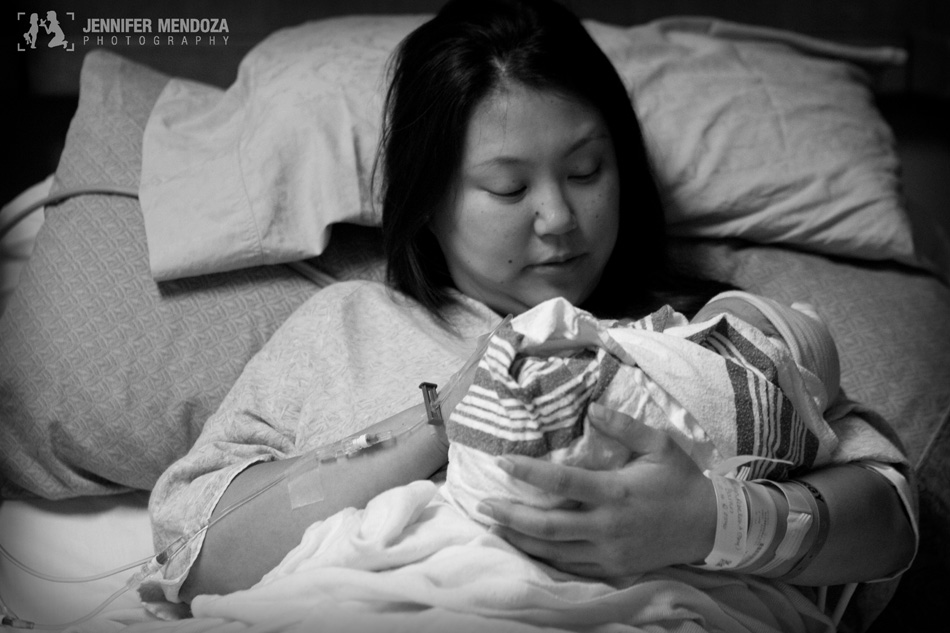 I sometimes think that I overuse the word honor to describe how I feel about being invited into the homes and lives of my clients. In this case, I'm at a loss to think of  better word.  What an honor to be there, to be asked to capture this monumental moment in a family's story. I'm still amazed.


First a little business…
ATLANTA DATES: I will be available for sessions in and around Atlanta from June 14 to 18, and again from July 5 to 11. Call or message me if you are interested in discussing or reserving a time slot!
MOTHER'S DAY is THIS Sunday. Do you have a present yet? Gift certificates are available in any denomination and can used towards session fees, or prints (for future or past sessions).
This grandmother called me a few weeks ago in anticipation of her daughter's visit and her two grandchildren being together at her Ponte Vedra home. I'm always thrilled to get to photograph not just one, but several branches of a family's tree. Lots of family means lots of pictures, here are a few of my favorites.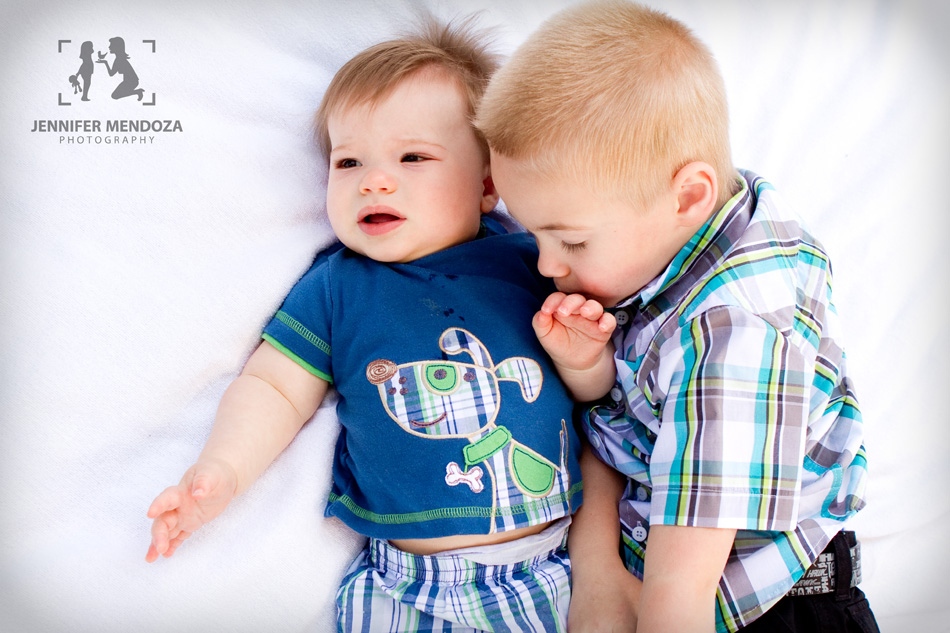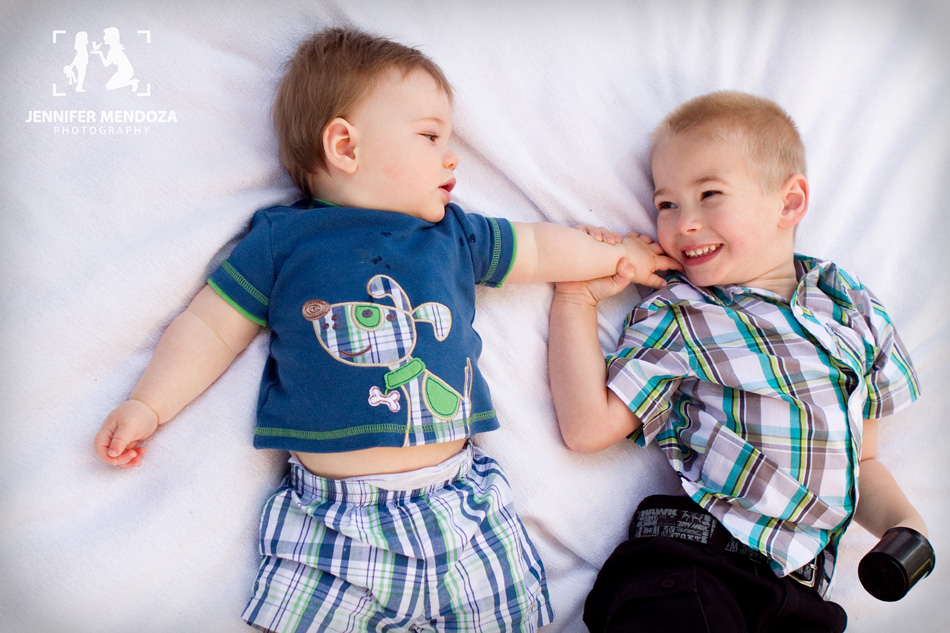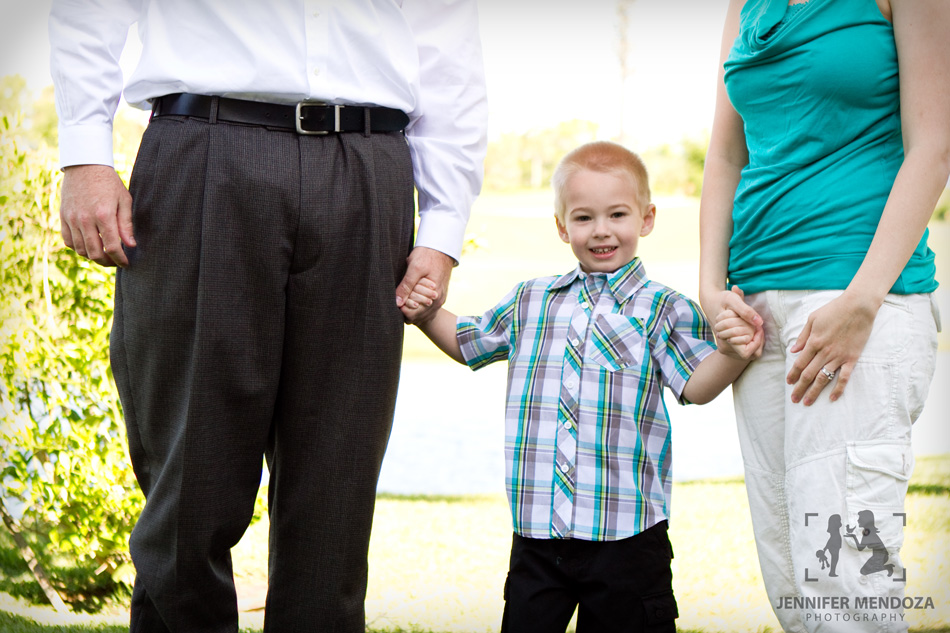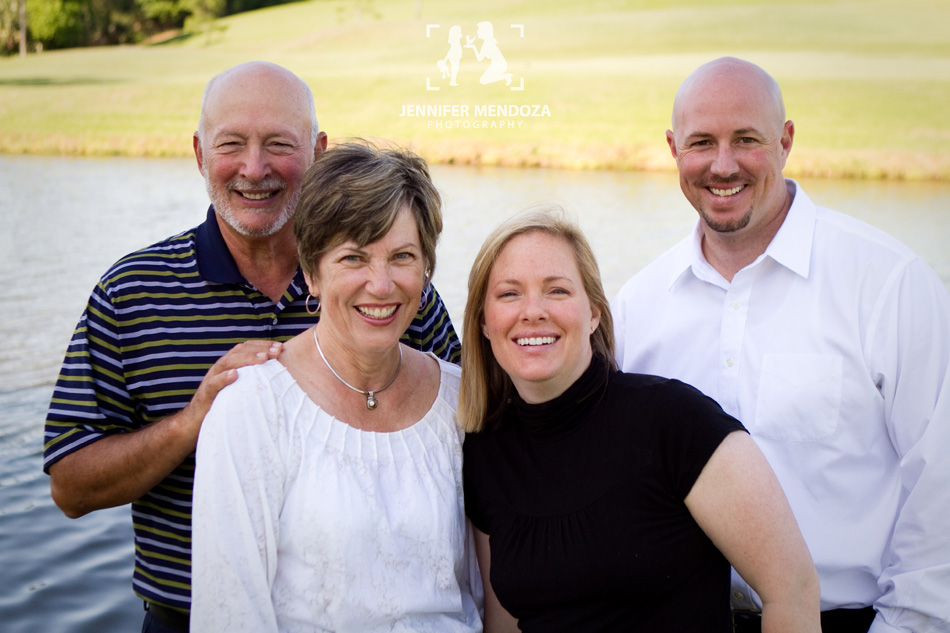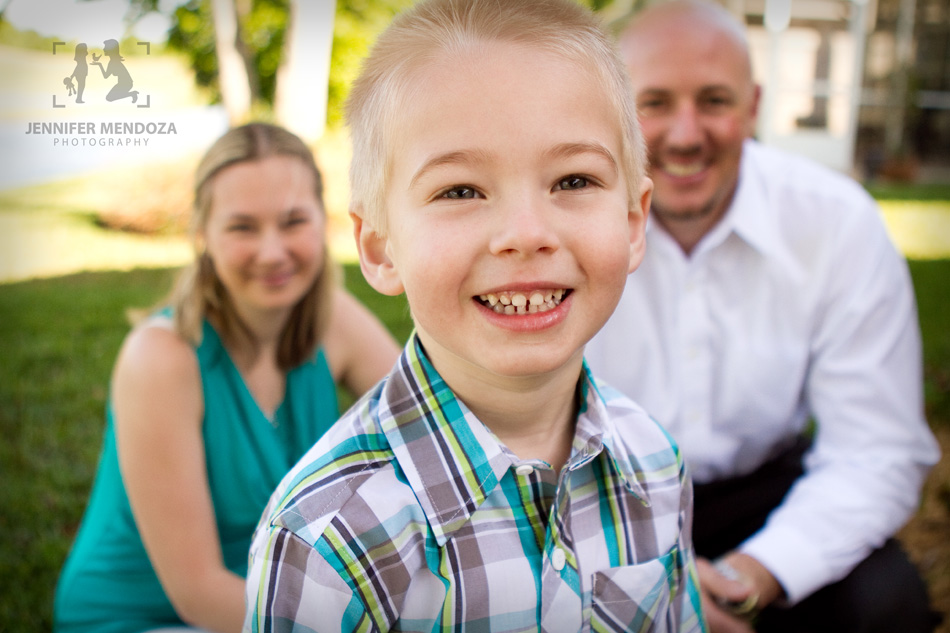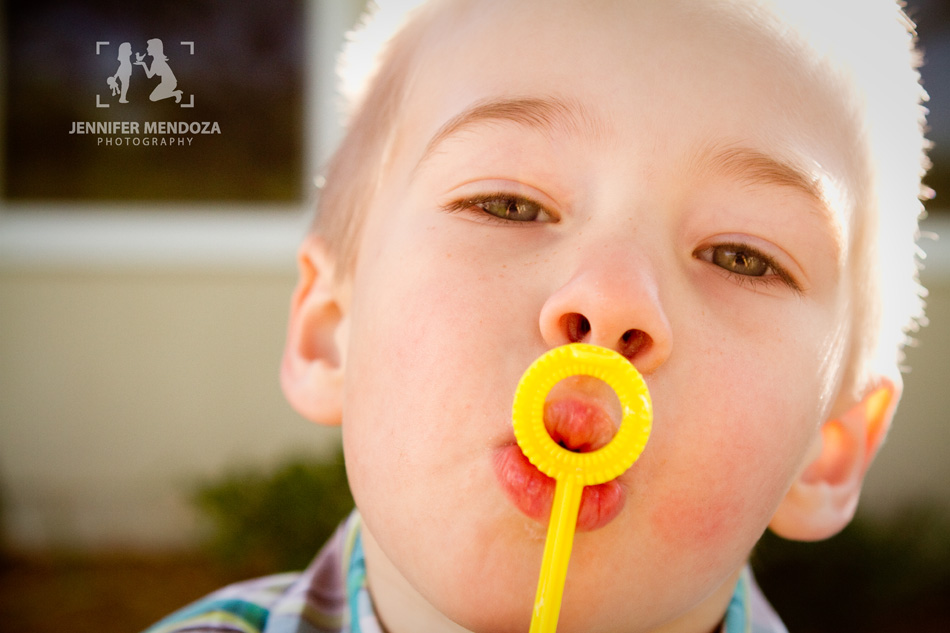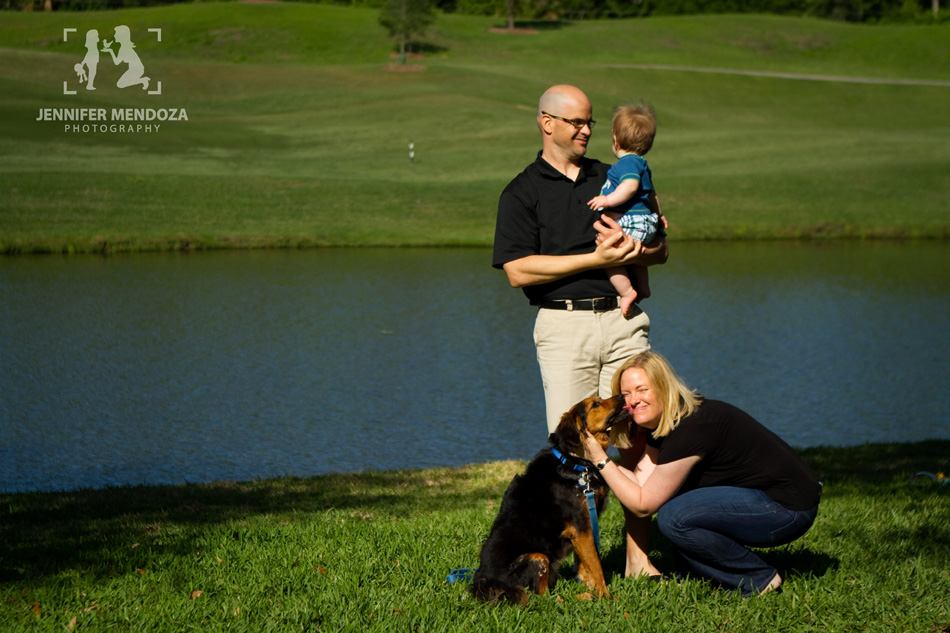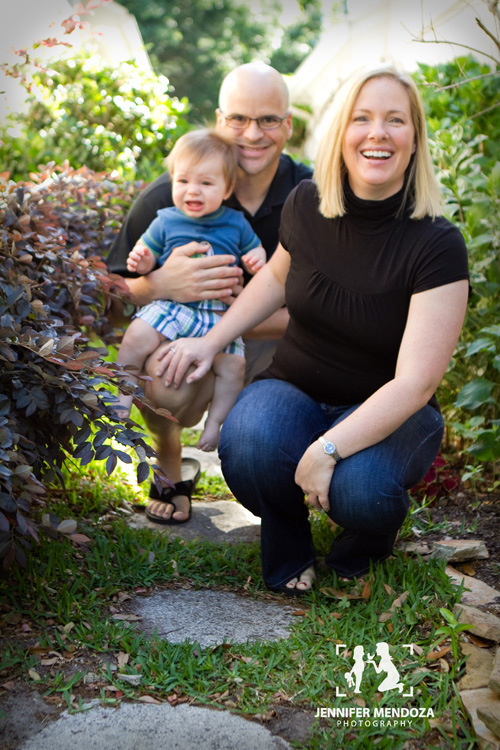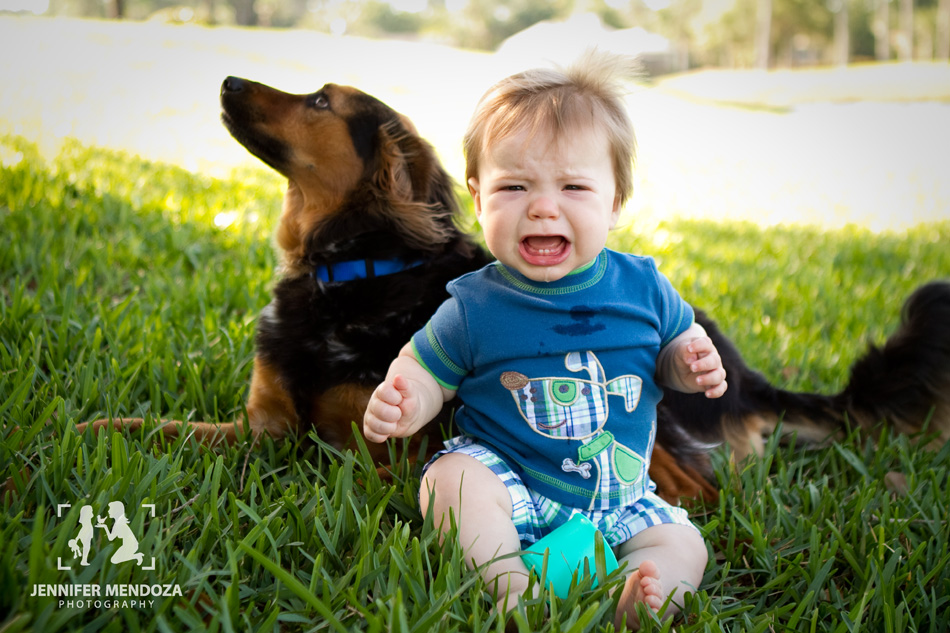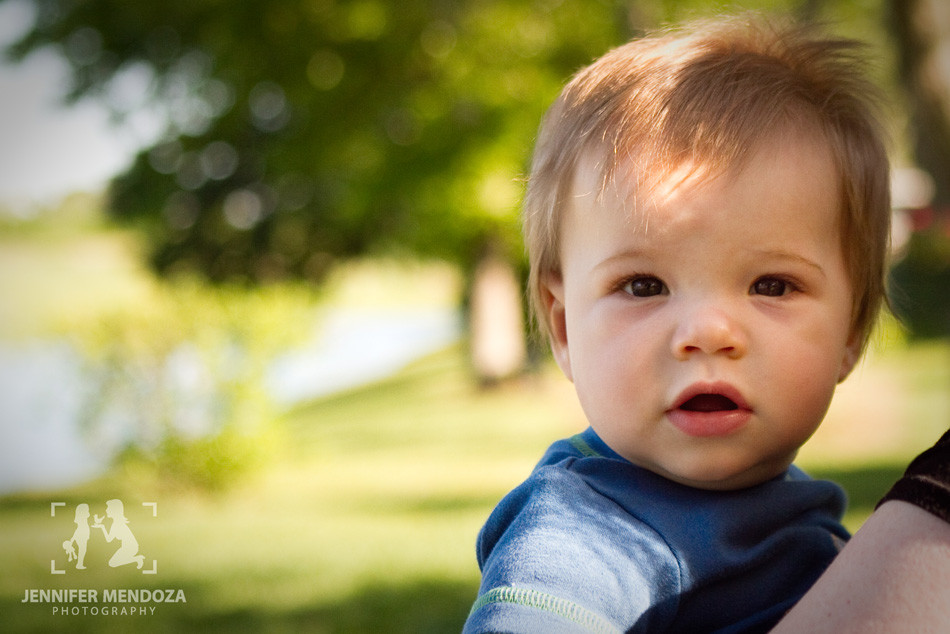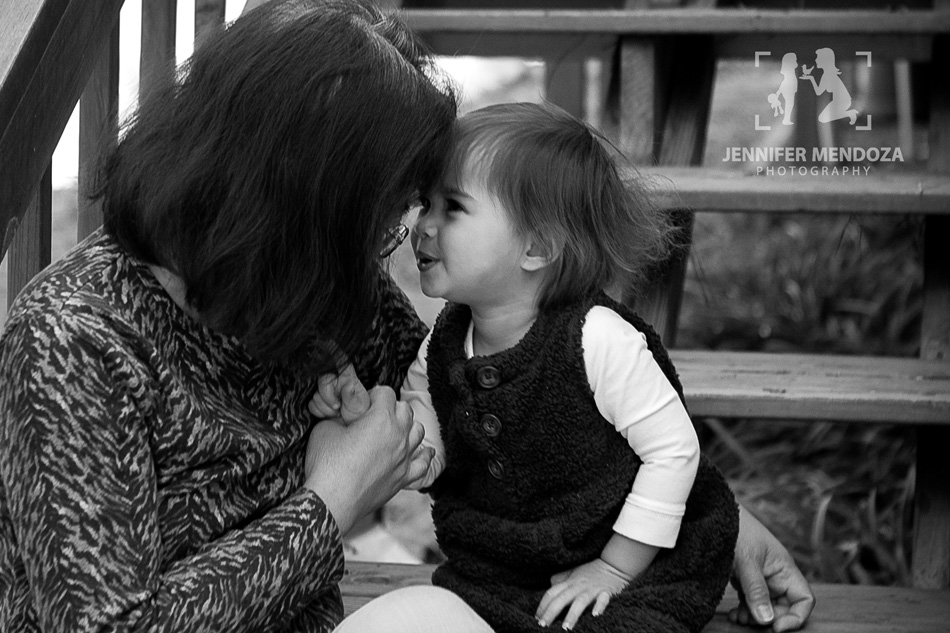 I've mentioned several times how much I treasure grandparents, and especially how grateful I am that my girls get to have such a sweet relationship with theirs. Here is a series of shots I captured of VC with my mom, whom she calls Lola, hanging out in the shade on our last visit. I loved them so much I thought they deserved their own post, and probably a special place on the walls of my home.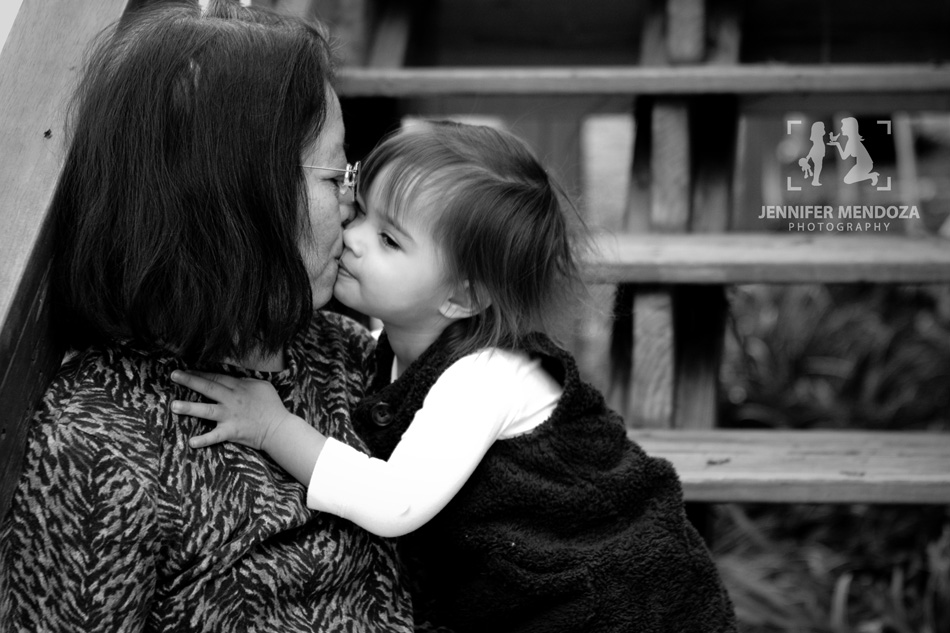 I enthusiastically encourage families to consider doing family sessions that include multiple generations, or where it's specifically grandparents with grandchildren. Mother's Day is coming up, and a gift certificate would be a wonderful gift for moms or grandmothers. The photos that result will be treasures for generations to come! Consider this, too, if you have out of town family coming to visit this summer. Gift certificates can be purchased in any denomination.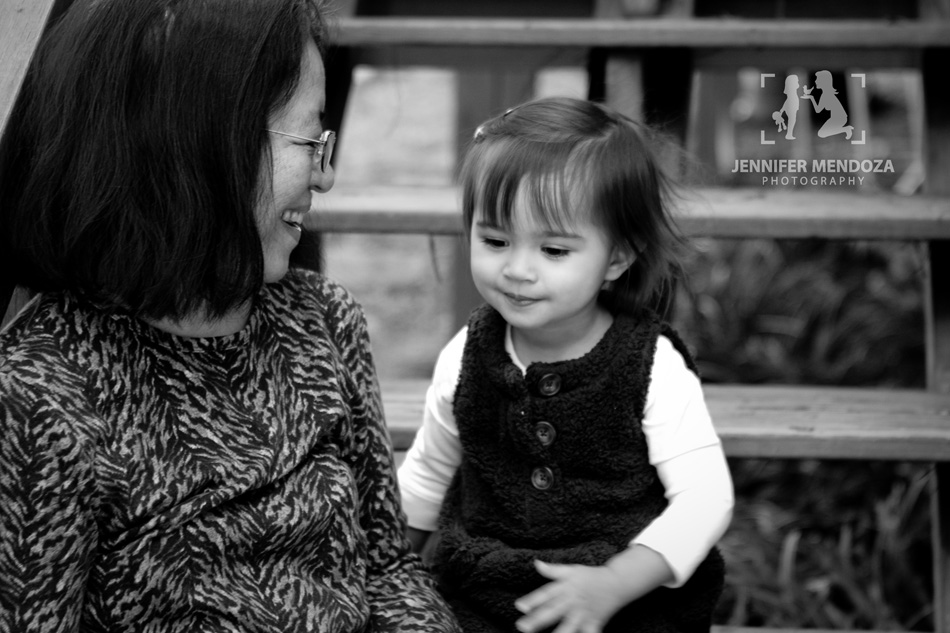 Even if you don't have me come over to take them, or until you do, grab your camera and take a few of your own pictures. Not only the ones in front of the mantle with the kids in your or your parents' laps. The moments where your favorite people are enjoying and loving one another are, in my opinion, so much more meaningful.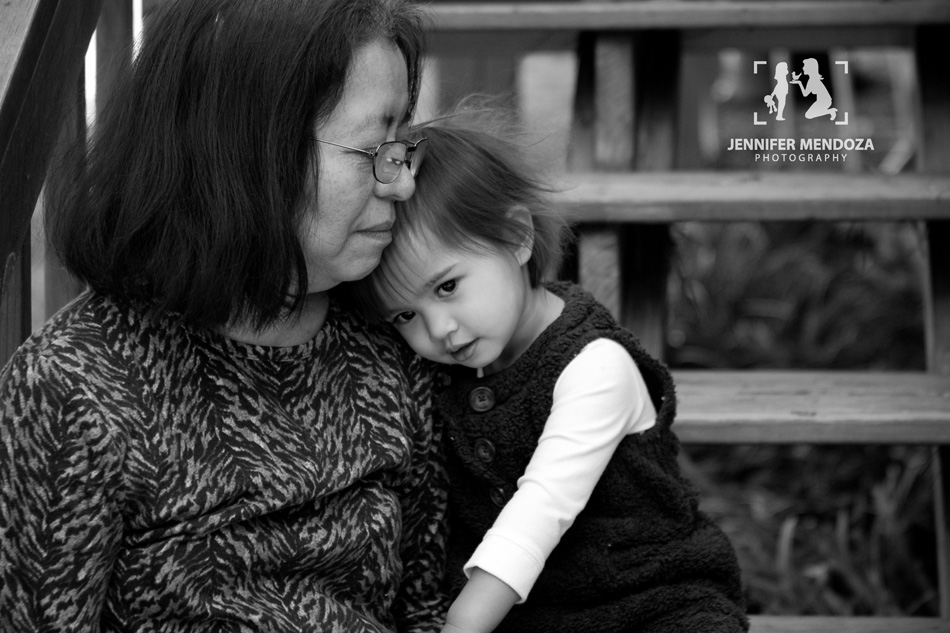 …that is what this baby girl's name means. She is the newest member of my extended family. Lucky for her that she is so photogenic, because T and I joke about how the rest of the family's photos are always so great, that they look like the sample photo that comes with the frame! I apologize for including SO MANY pics in this post, but I am just so excited to share these with some of my favorite people.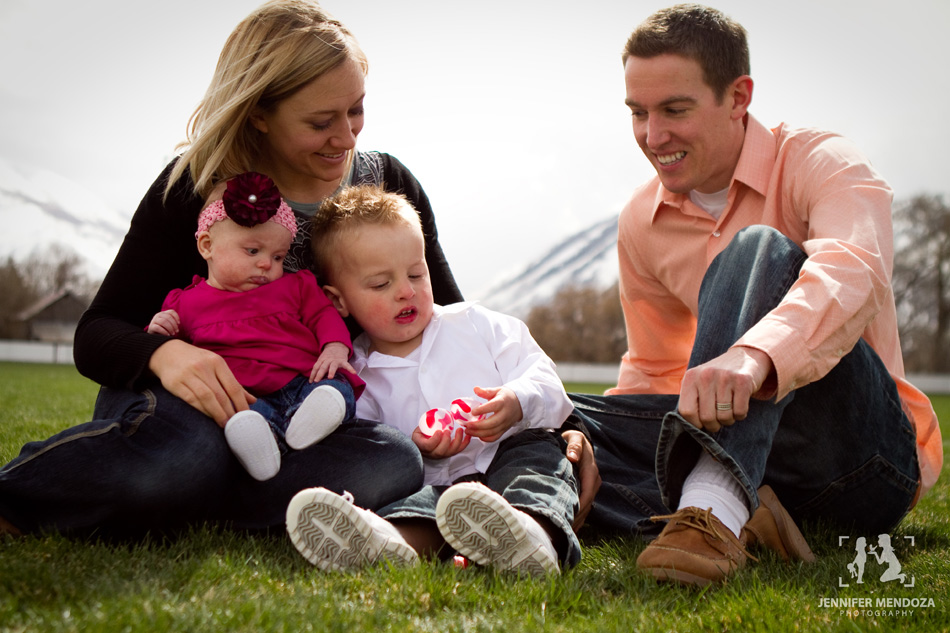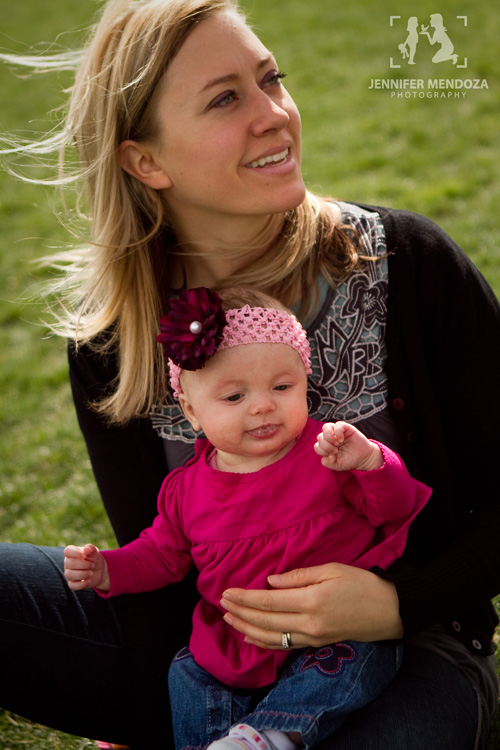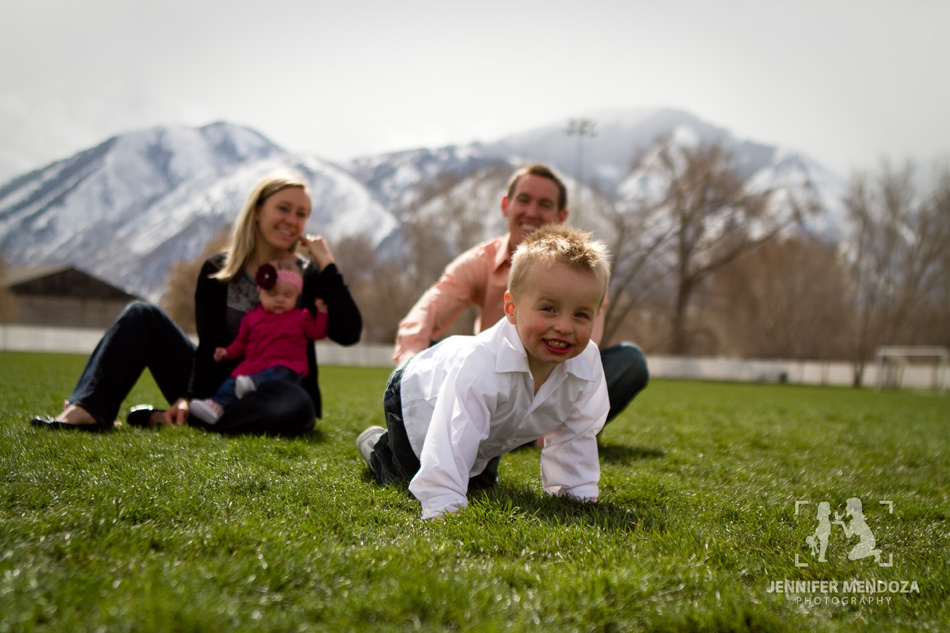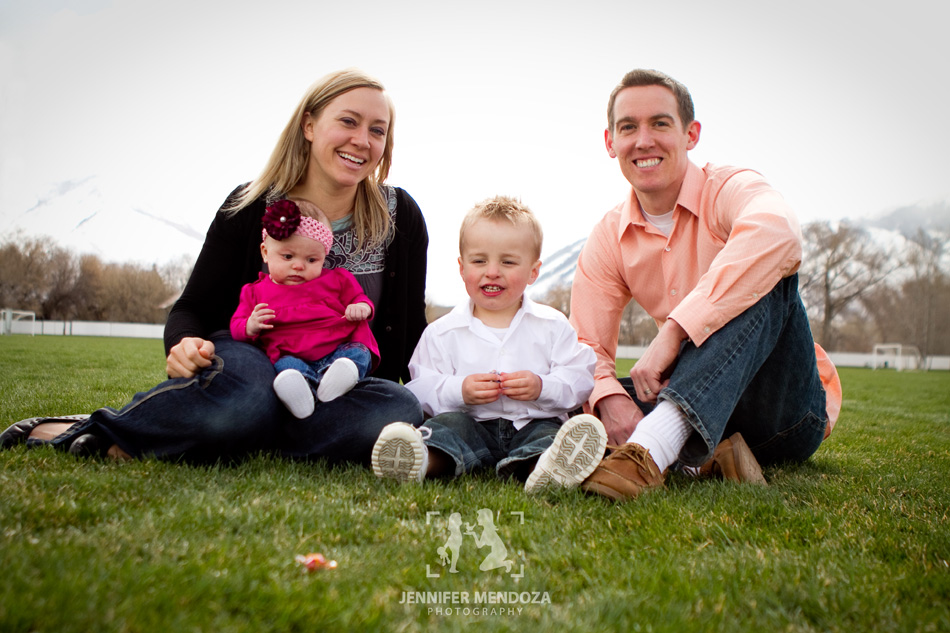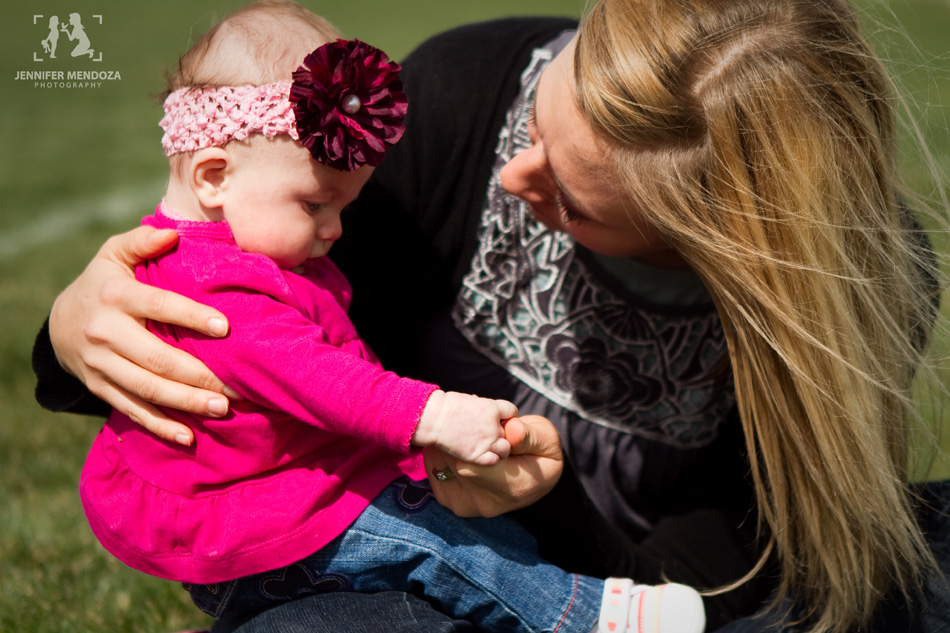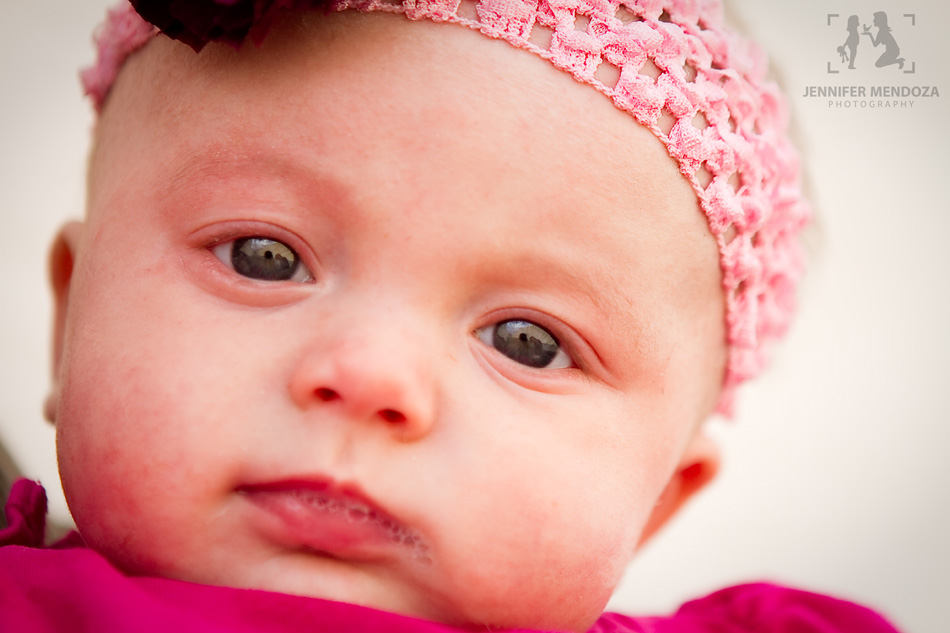 Let's not forget about big brother. If you were meeting this family in person, you would never have to worry about him being a wallflower to his baby sister. I bet his parents are surprised that I got any photos of him that aren't a big blur. This boy is always on the move!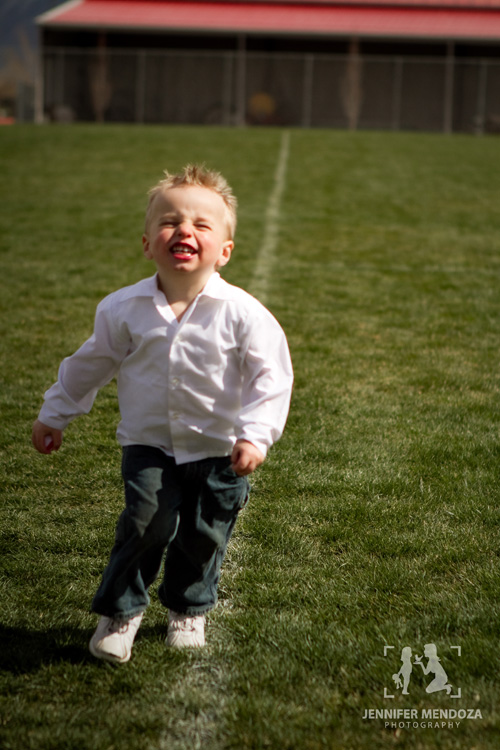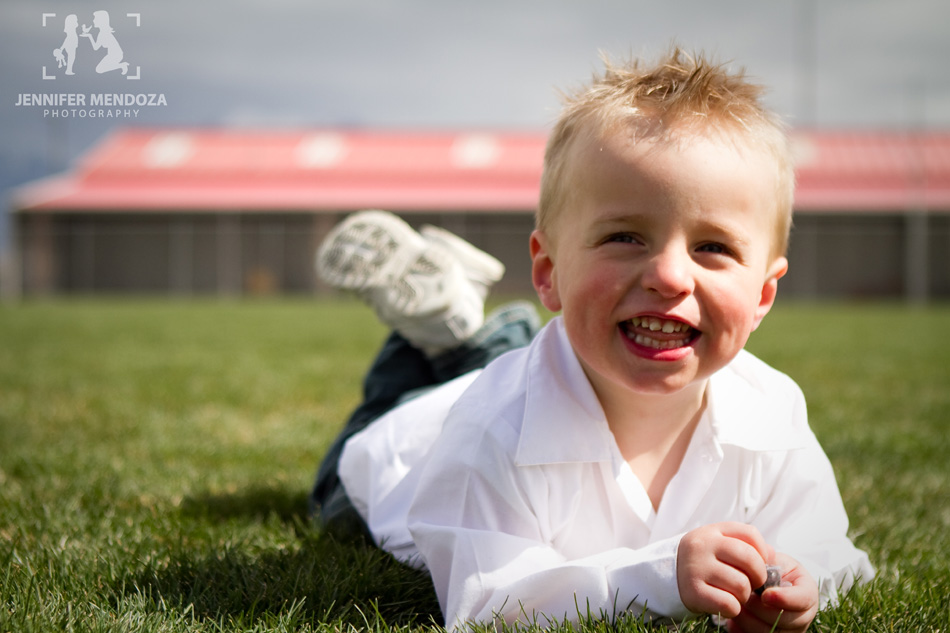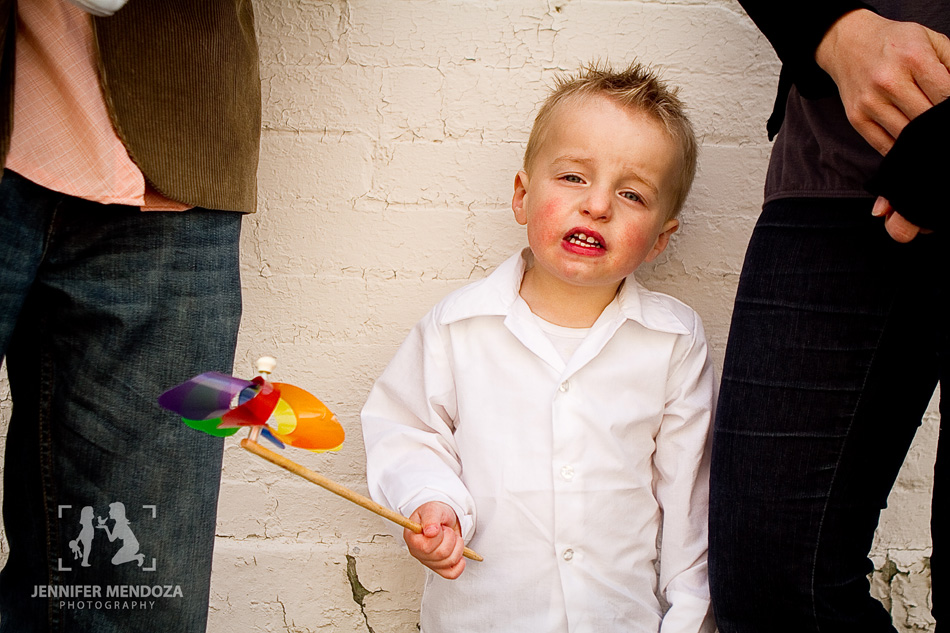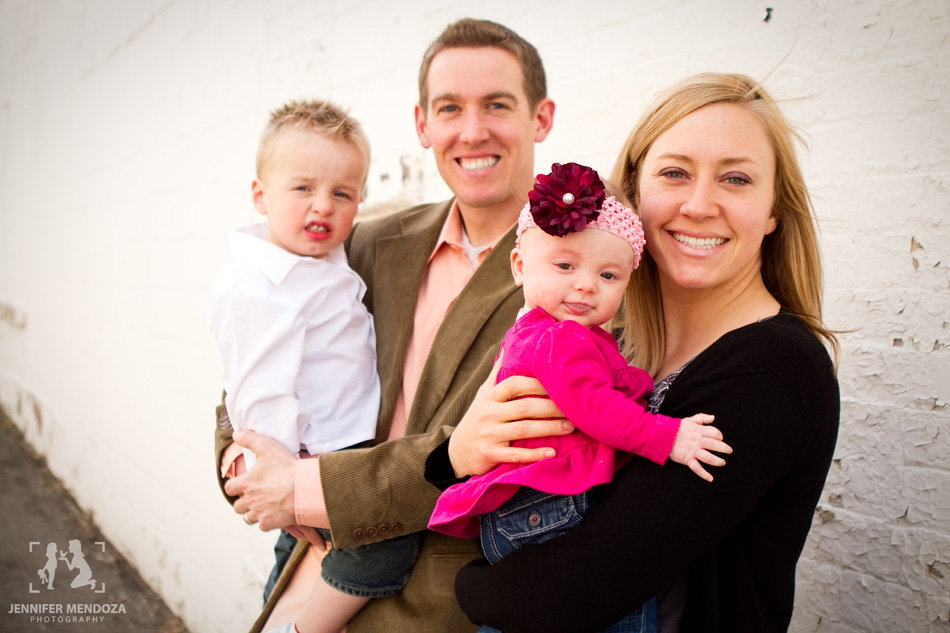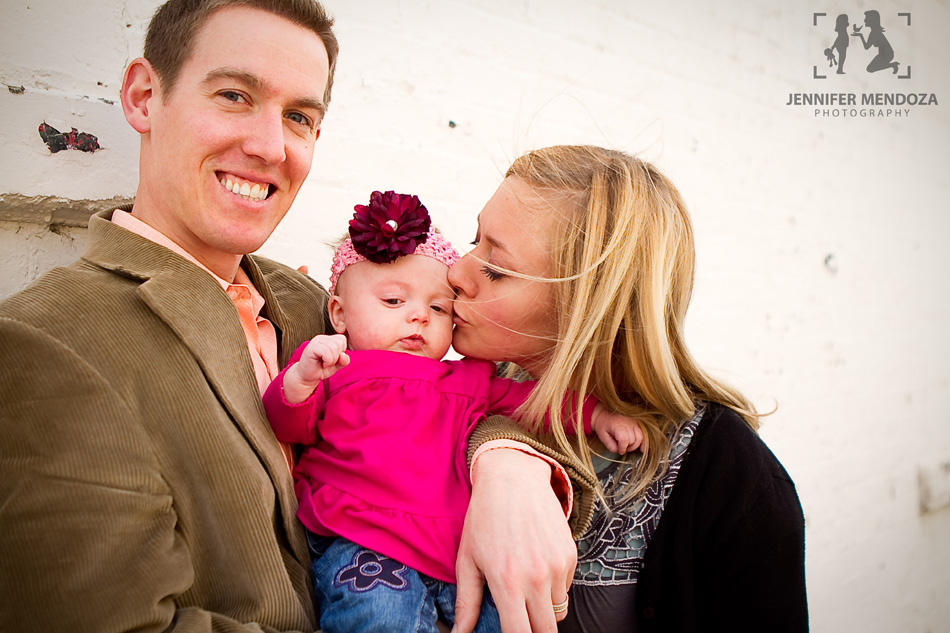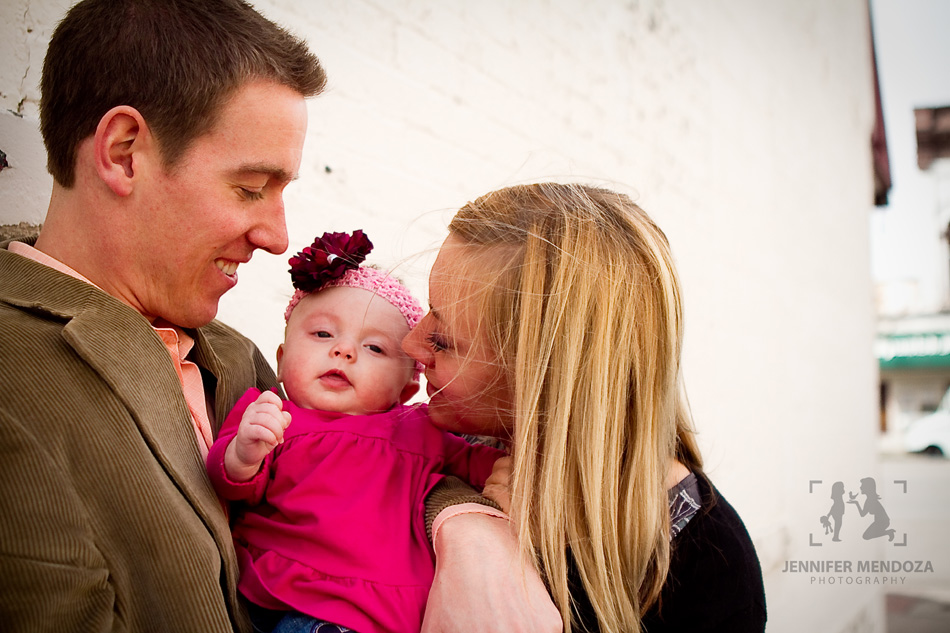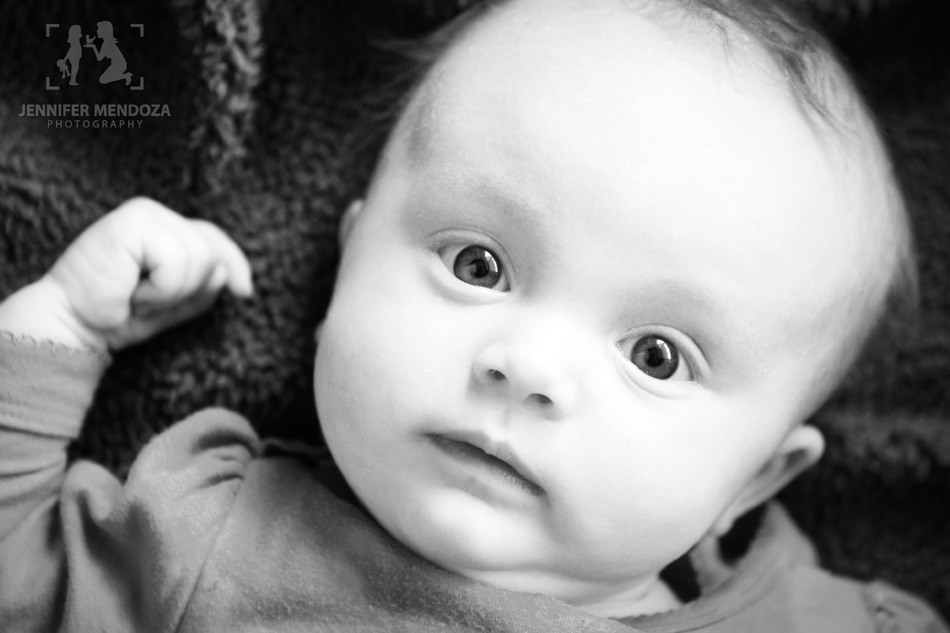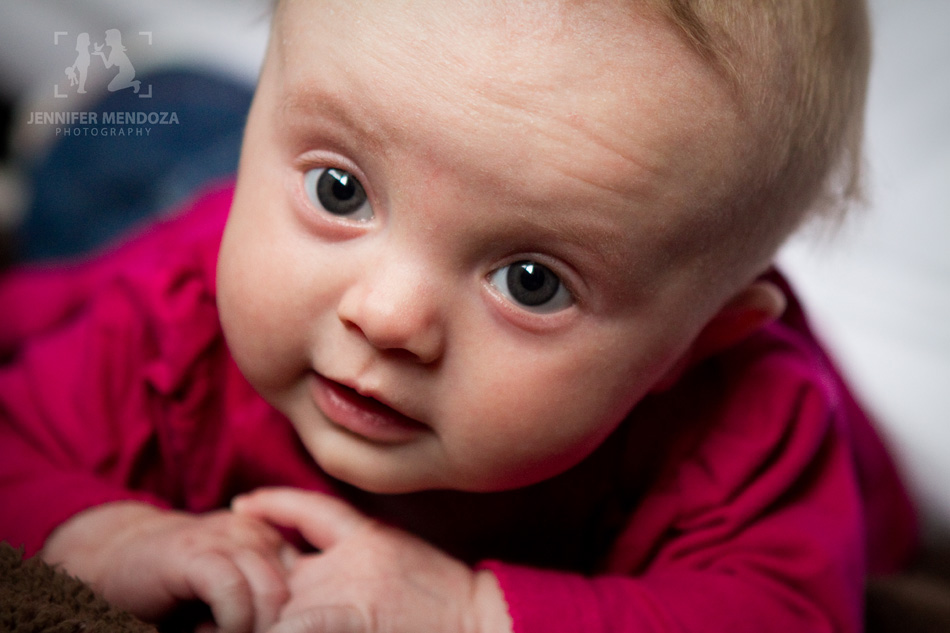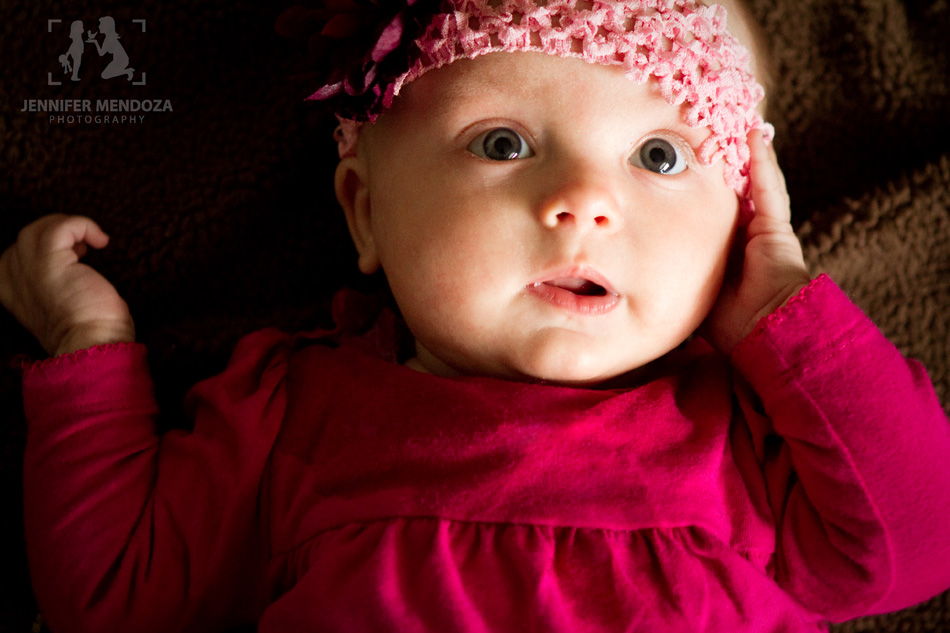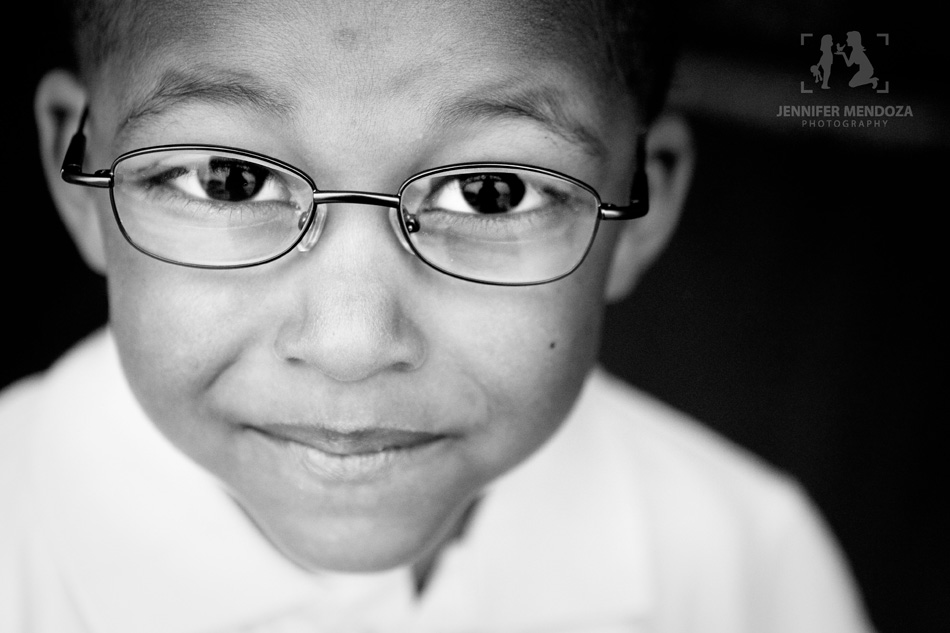 Lately I've been working mostly with families with boys. It's made me realize that if I ever were to have a son, there would be whole new learning curve to endure, but also a lot of fun to be had. This guy was quite the charmer. Did not need a second to warm up. In fact, he was less than thrilled when Mom and Dad wanted to get in on his shots.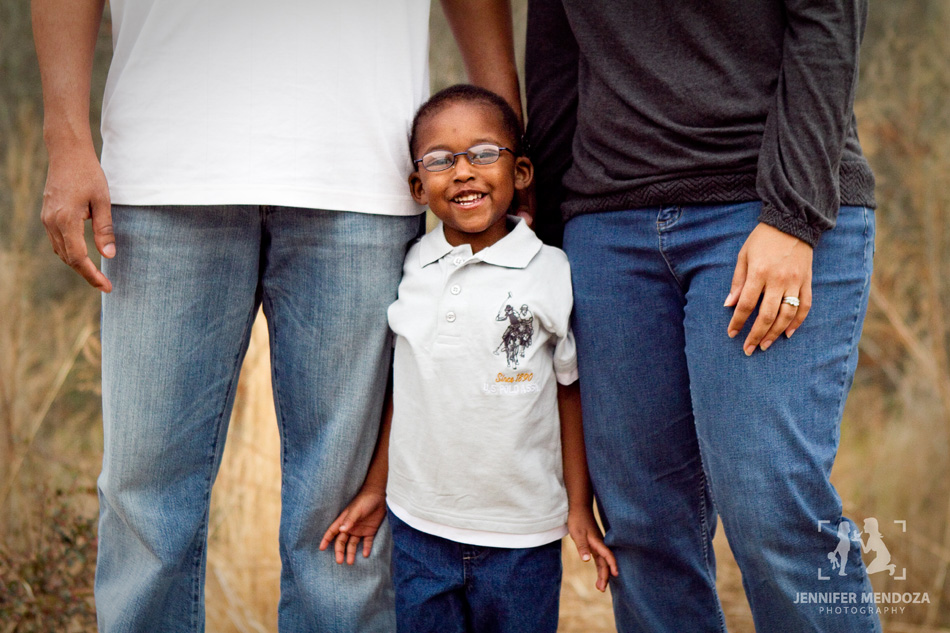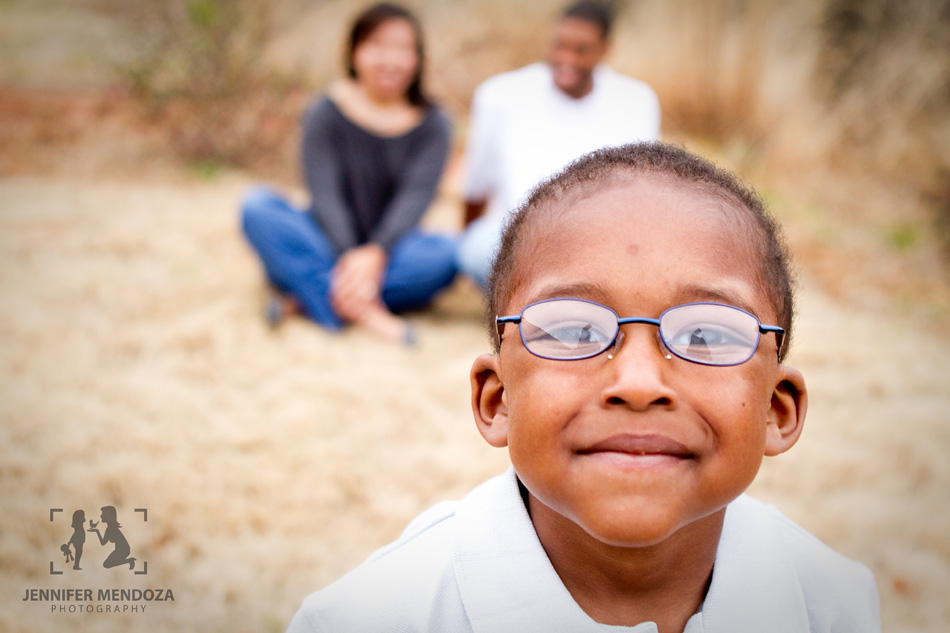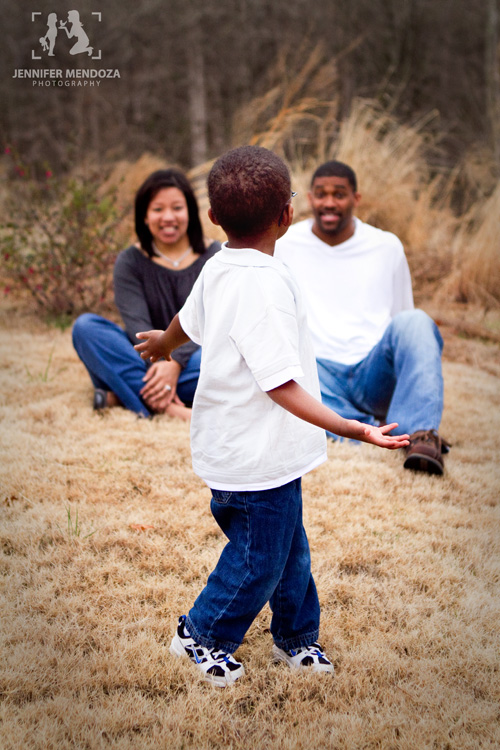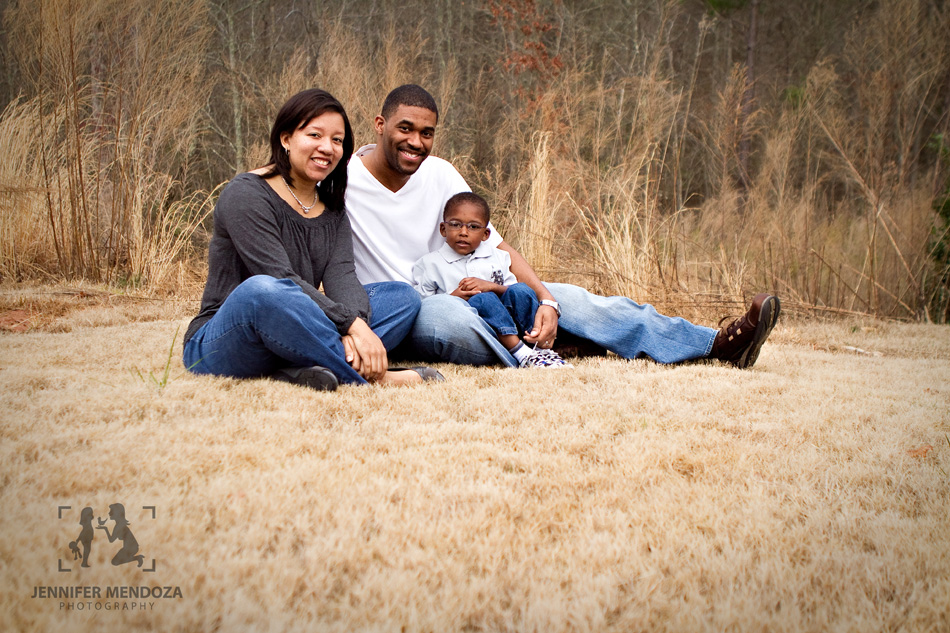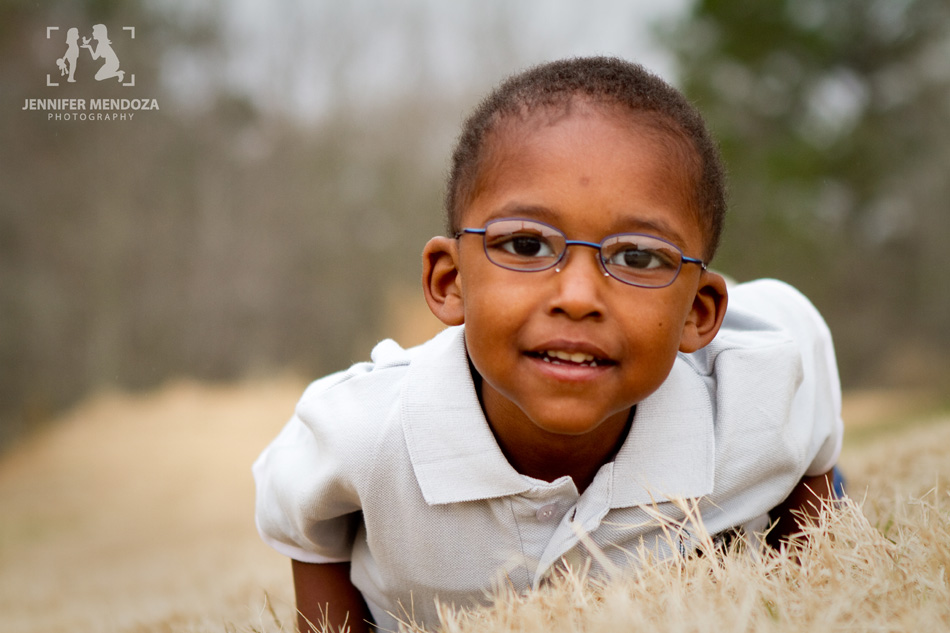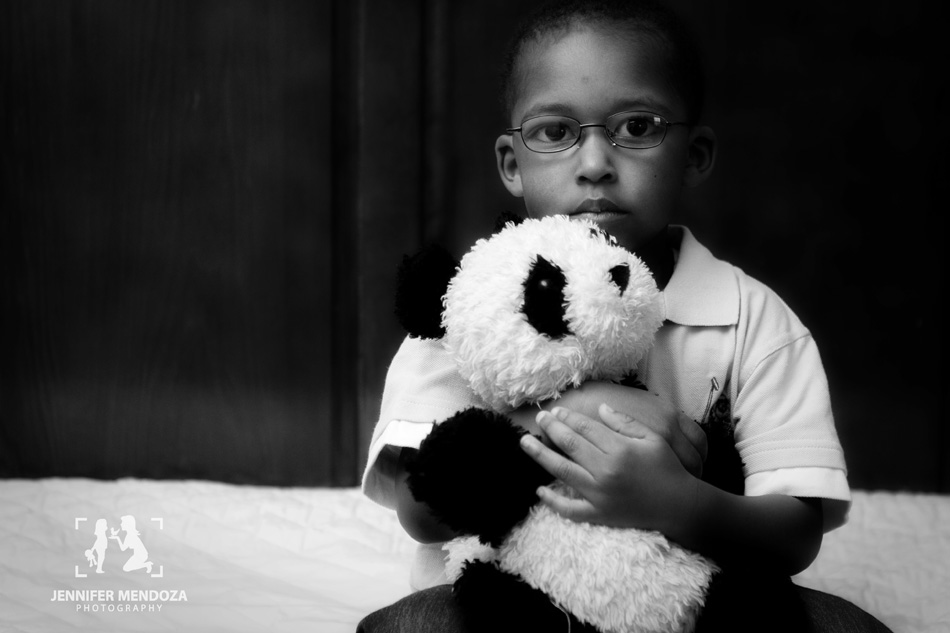 Love this father-son moment. I must say that it's not uncommon for dads to be the most reluctant member of the family when it comes to picture time. It's amazing how the kids relax when Dad lets his guard down. And I guarantee that Mom will be so happy to get this shot.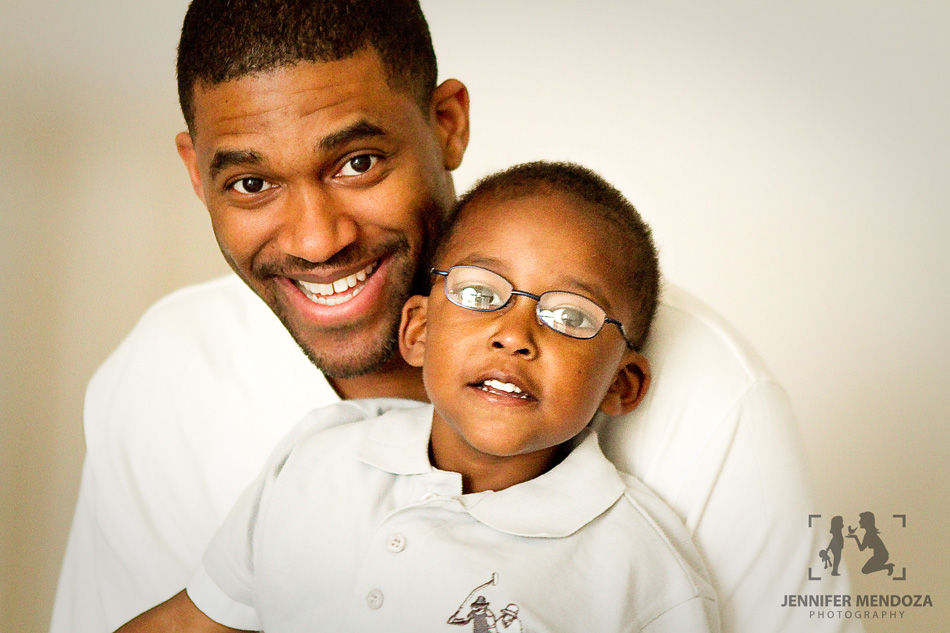 He took the old "watch closely and my big lens will wink at you" trick very seriously.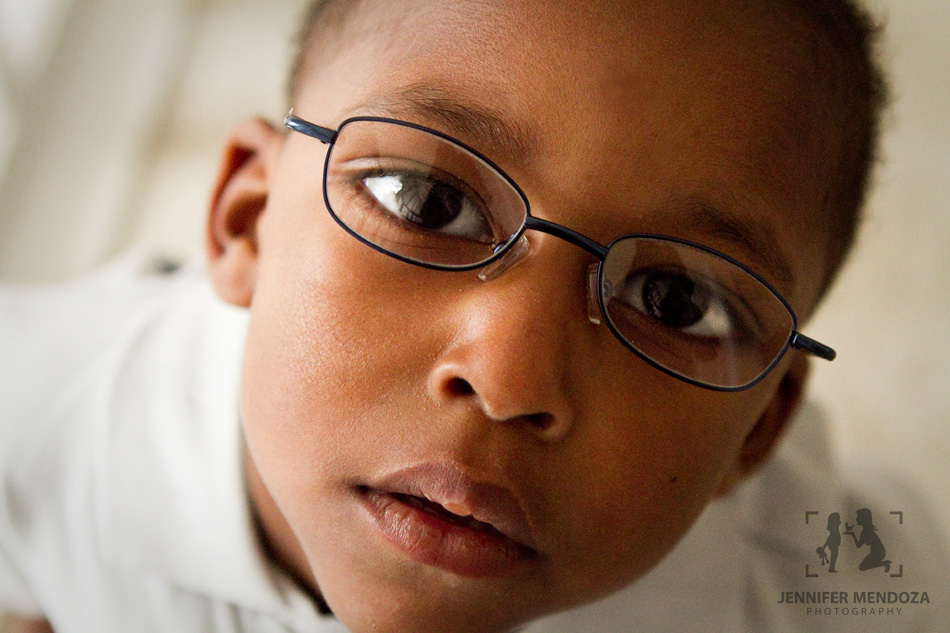 What a cutie.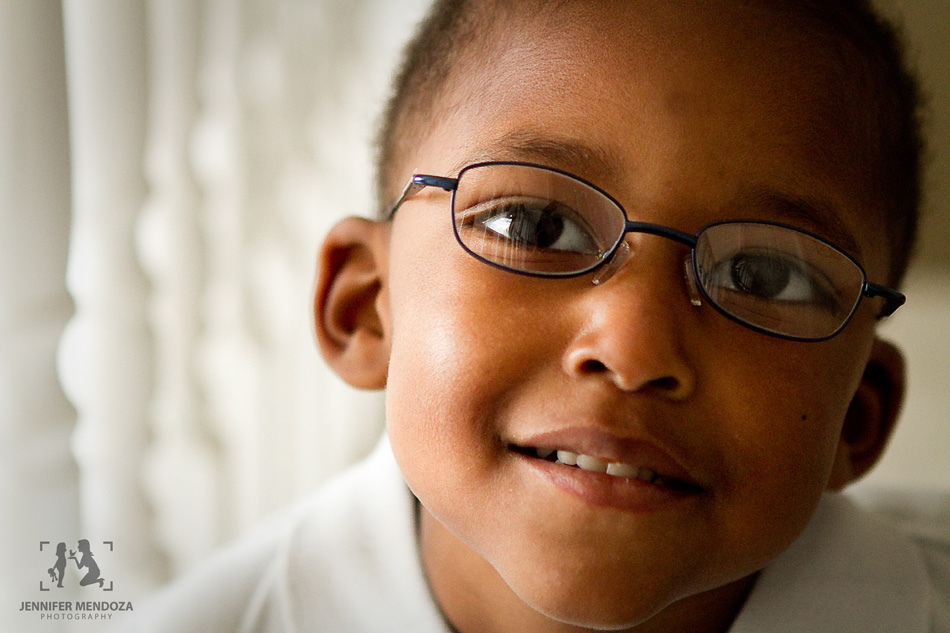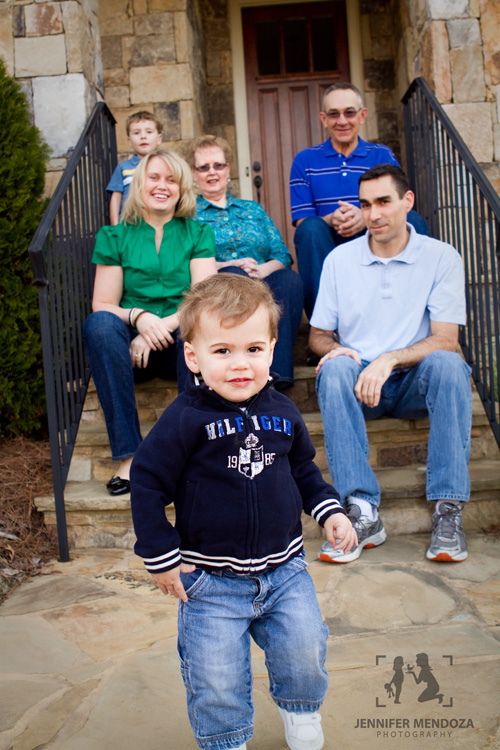 This family with two little boys gave me a workout! Good thing it was a little cooler than usual on this Atlanta morning. I did work up a bit of a sweat, but this is what it's all about for me. Kids being kids, and families doing their thing.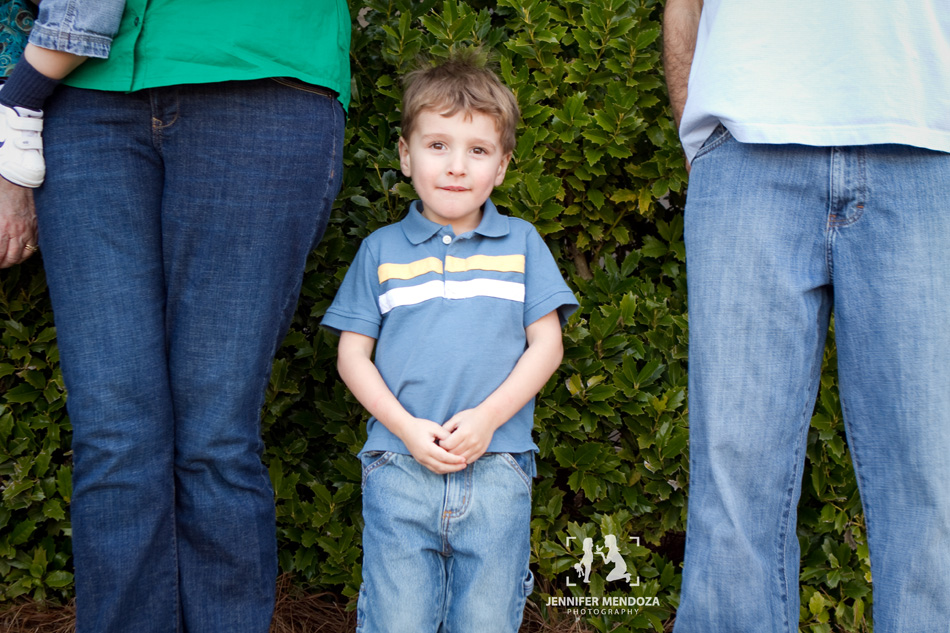 I was excited to hear that the boys' grandparents would be in town for their session. I absolutely love it when I get to work with multiple generations of family.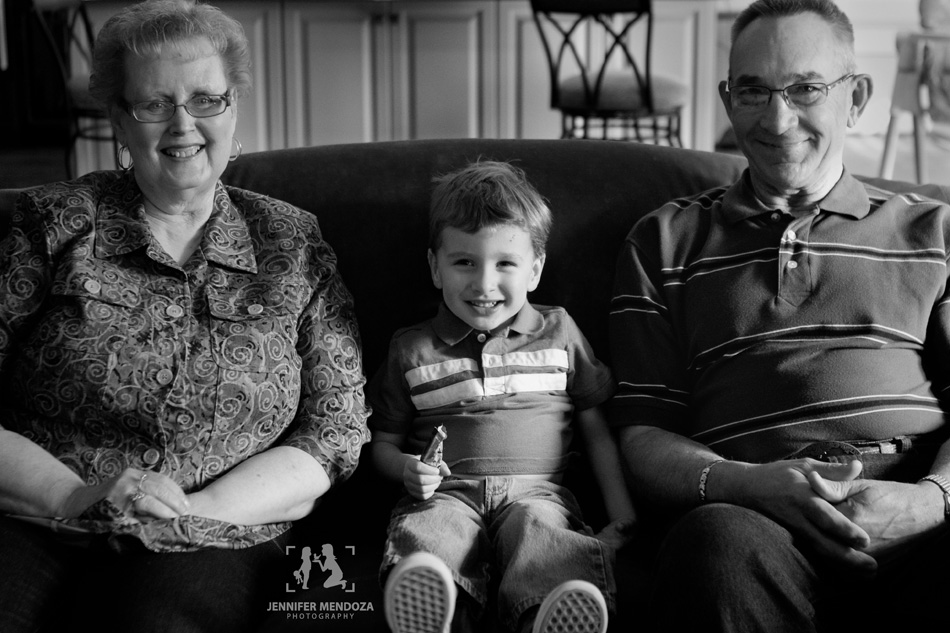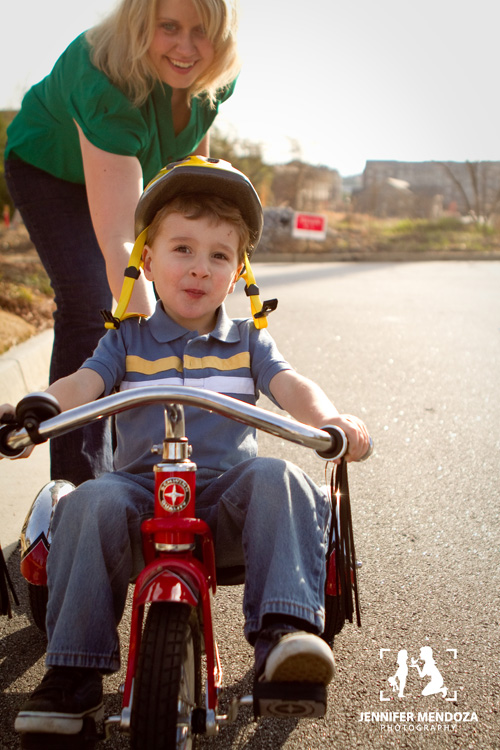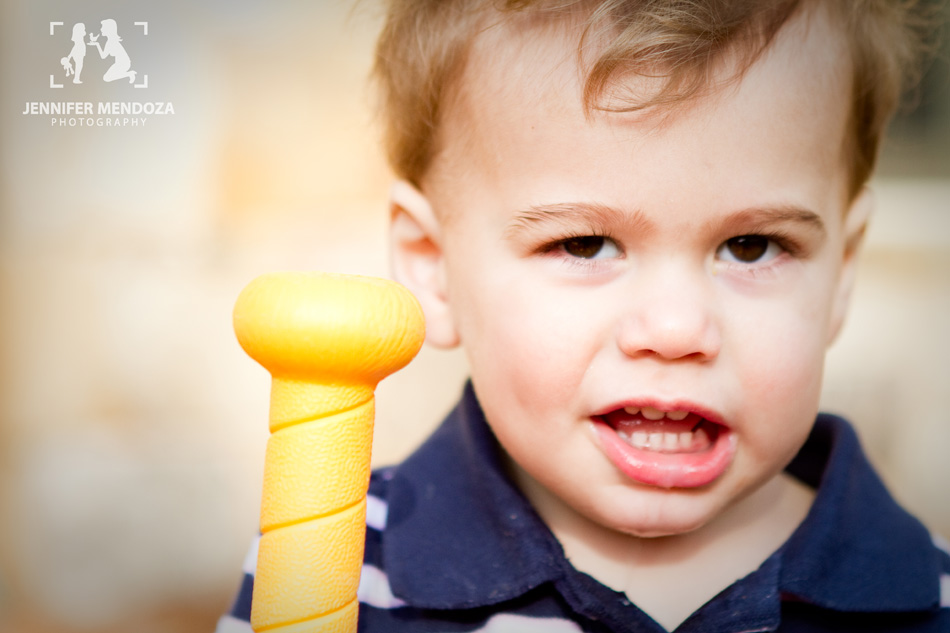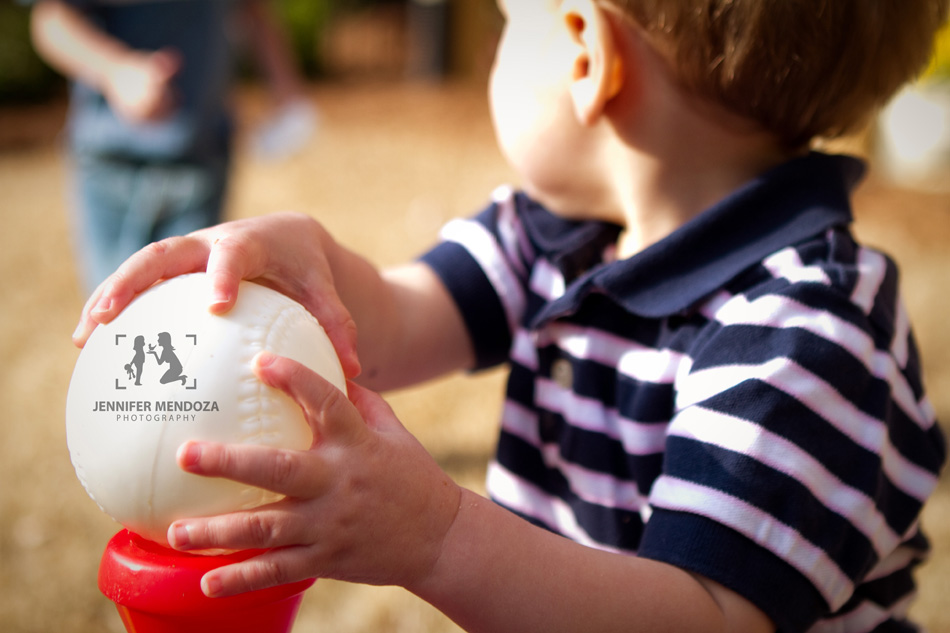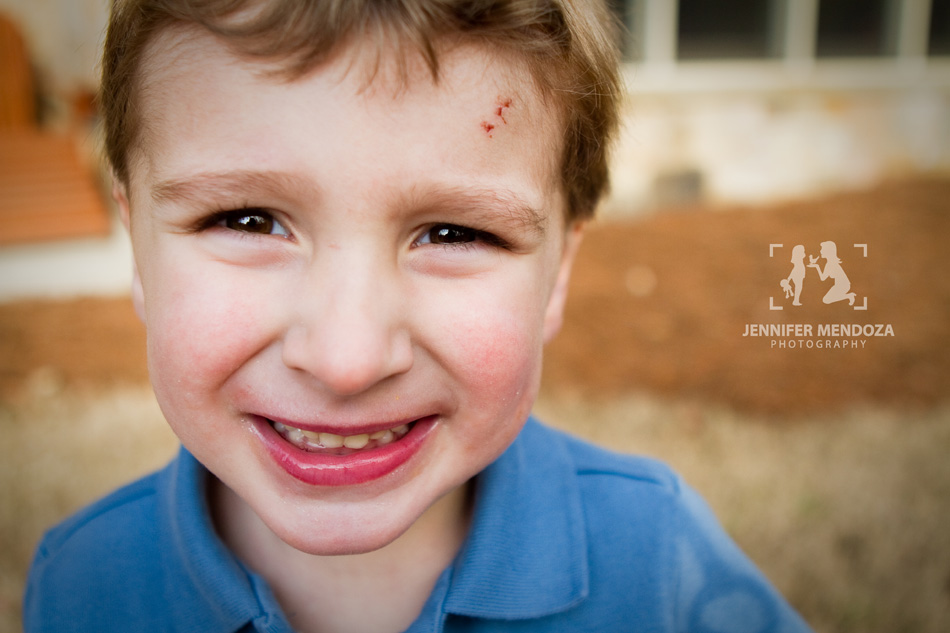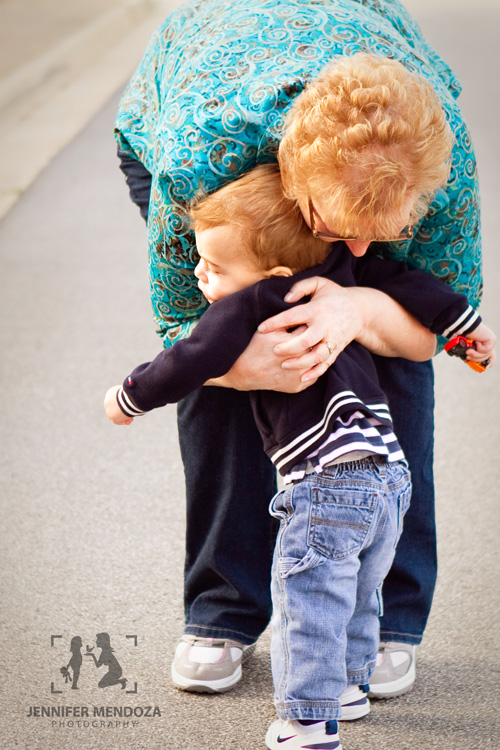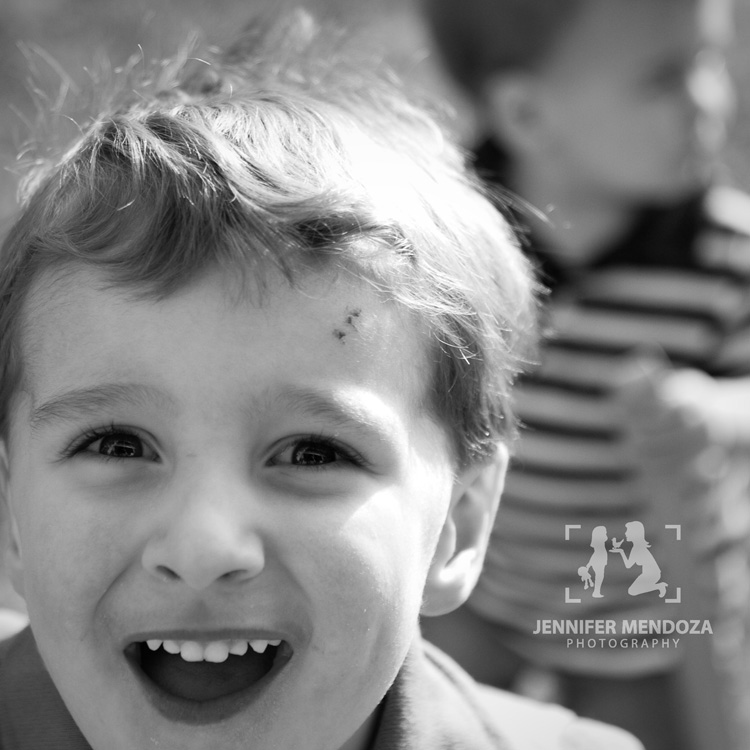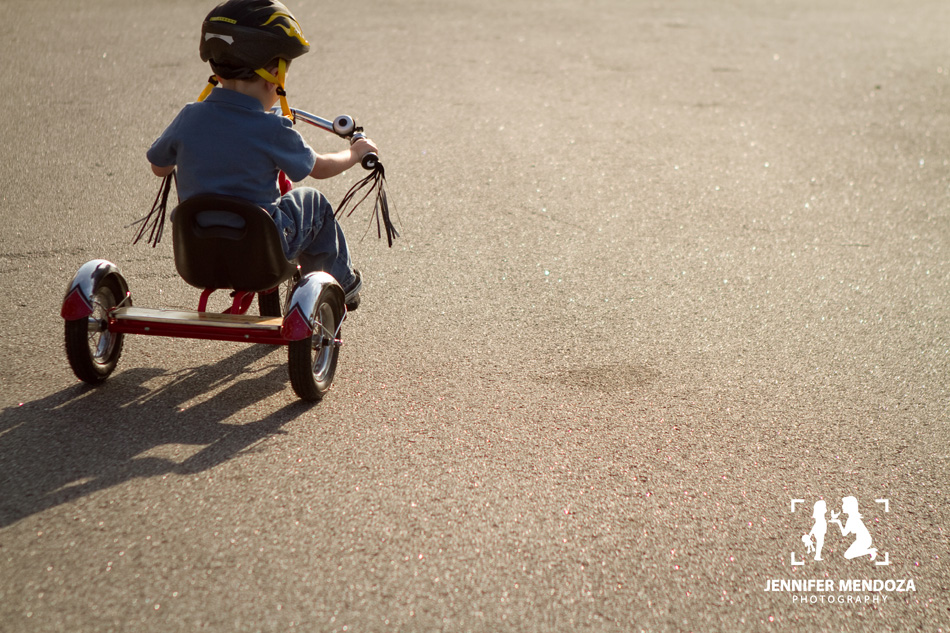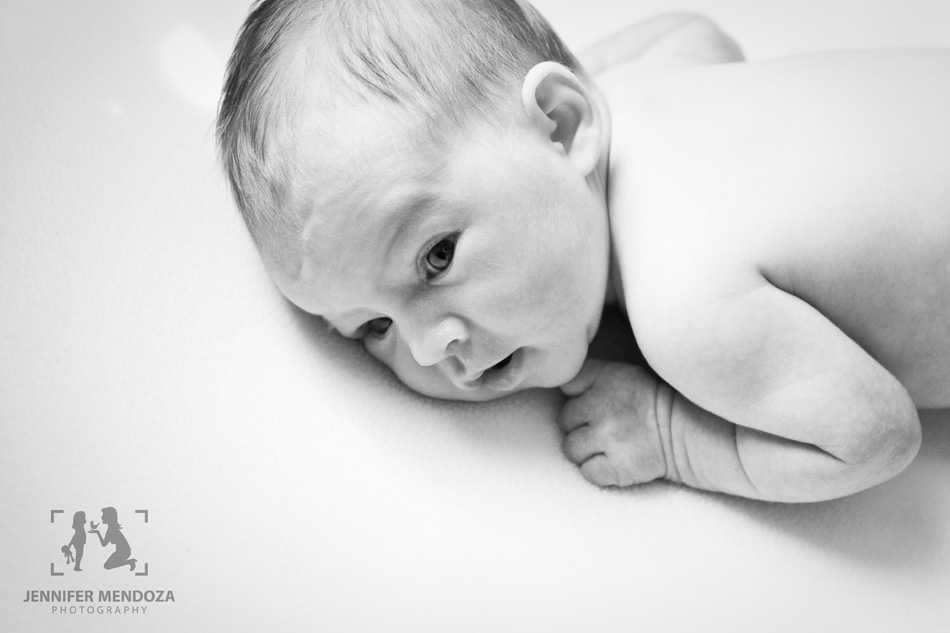 Miss M was only 12 days old when I had the honor of photographing her and her family. Mom was a classmate of mine way back, and it was wonderful to meet her sweet family and get a glimpse of the charming life she has built.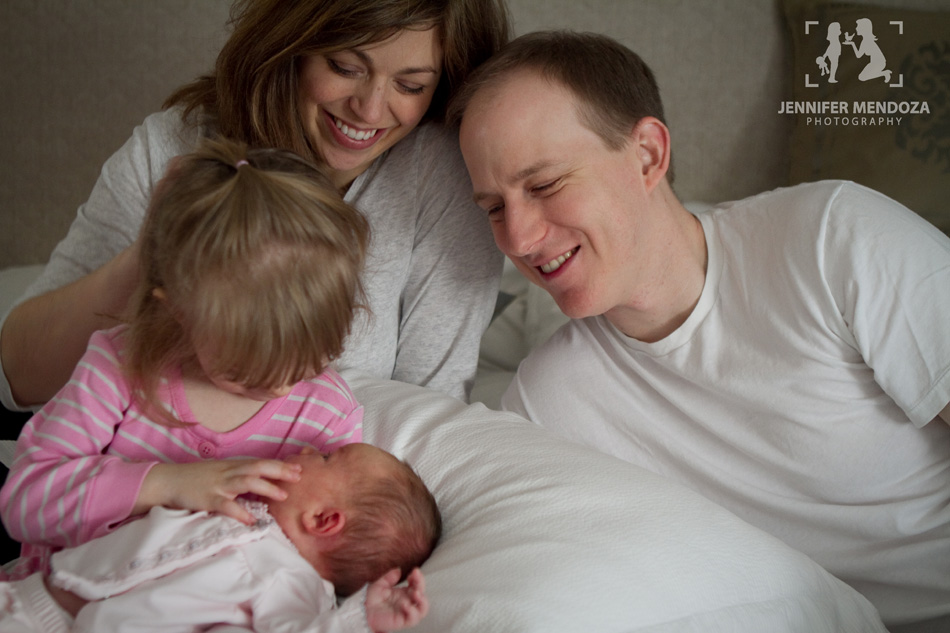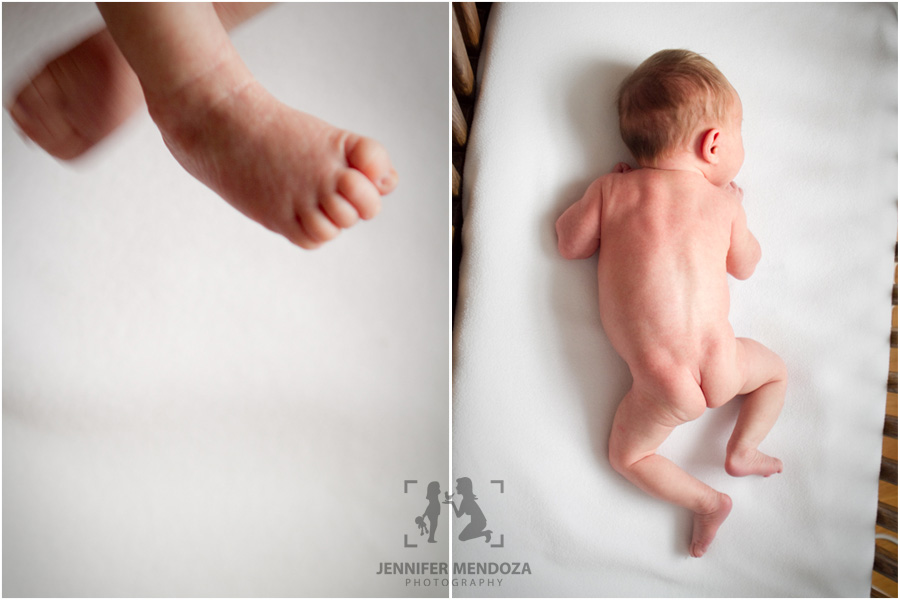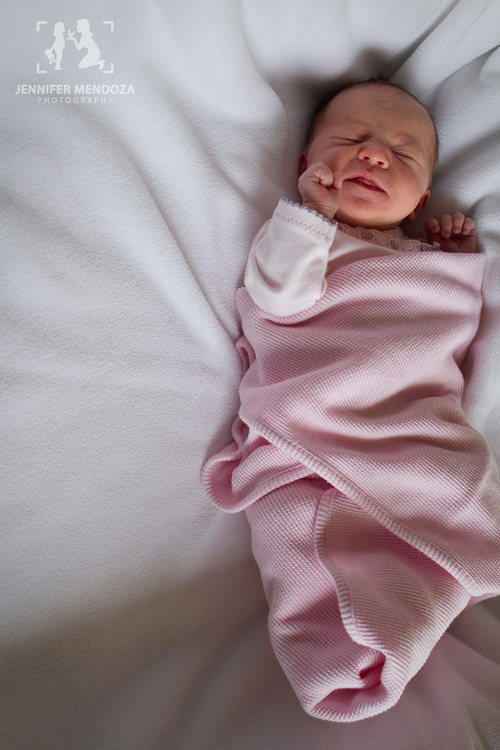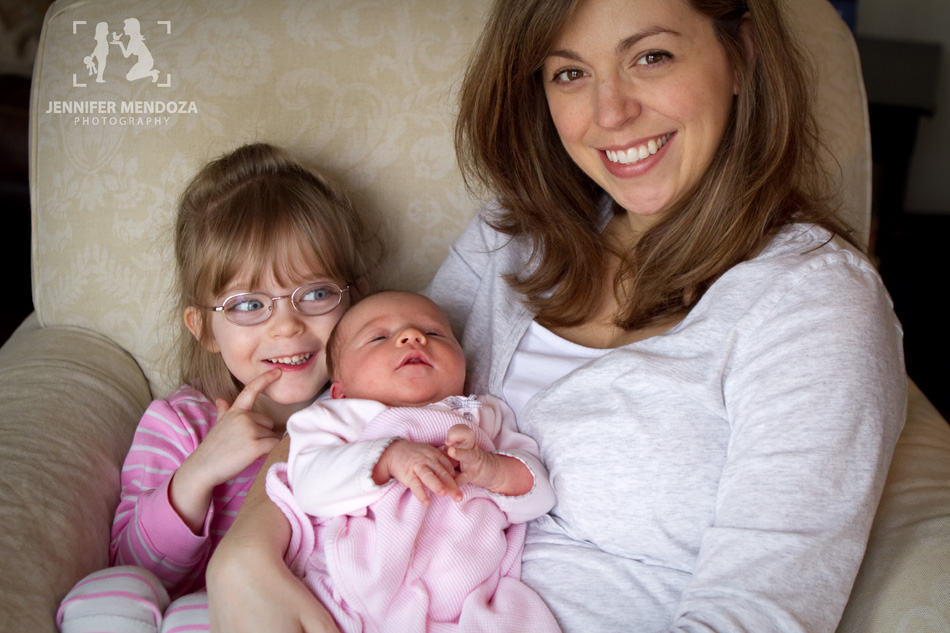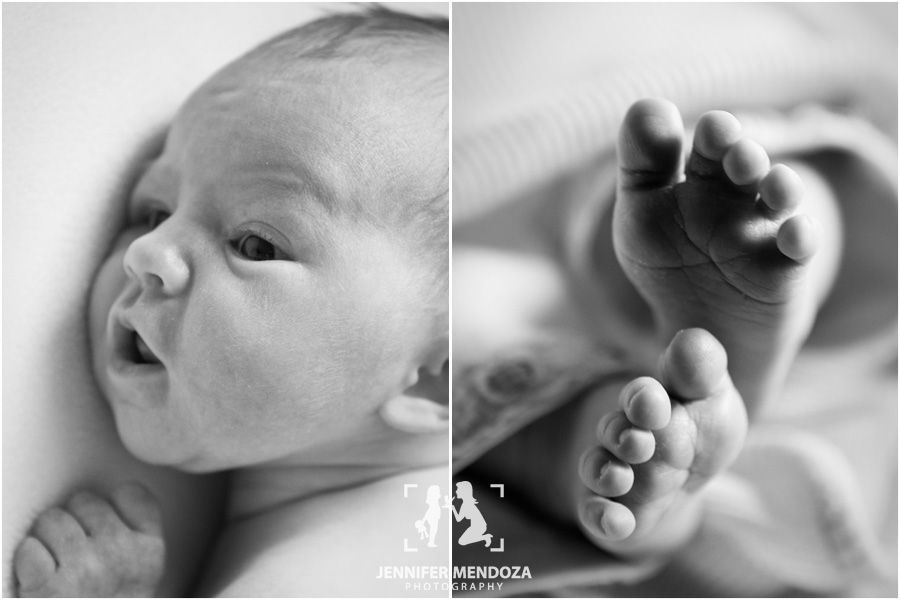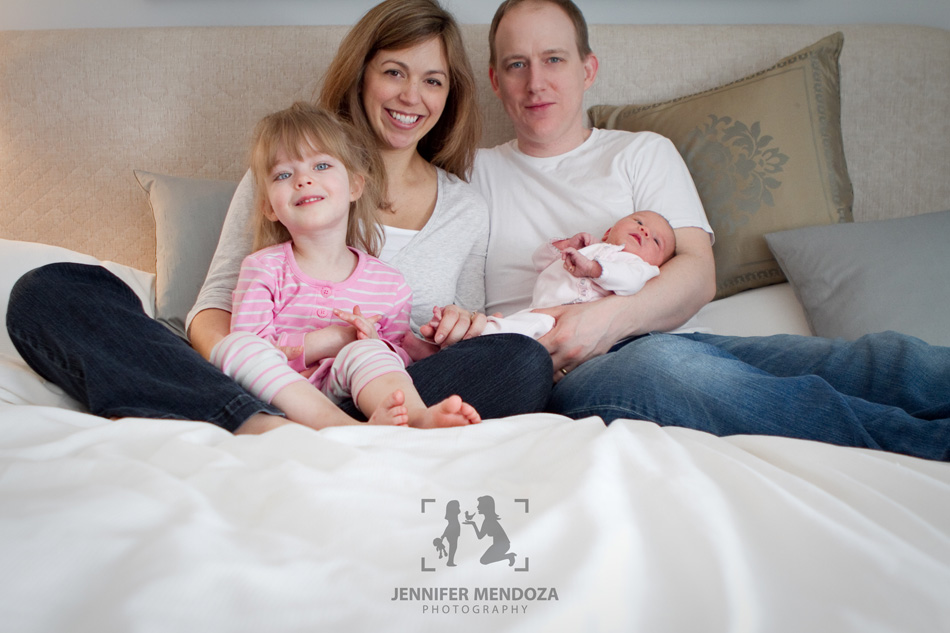 Let's not forget about big sister. Check out these eyes.