This time last year, I was in a complete state of panic.
CA was turning one, and we were hosting an extravaganza to celebrate. The school year was coming to a close. Our calendar was full of all the accompanying year-end activities. There were work and grown up social commitments to fulfill. (Side note: a friend told me recently that May is the new December. Sounds odd, but is SO TRUE). But what was truly behind the crazy look in my eyes, the one that caused more than one friend to ask very solemnly, "are you okay?" was the fear of entertaining (I mean mothering, nurturing, caring for…oh, you know what I mean) three kids for three months, without school and extracurriculars to eat up most of the day. Three mobile, energetic, opinionated, kids; each with their unique personalities, preferences and needs. I can not recall the last time I felt that scared.
I even started having my old stress dream from college. The one where I finally admit to myself that I enrolled in an advanced course of some sort, usually math, and I have yet to attend a SINGLE CLASS. It is well past the midterm, so too late to withdraw and avoid the big shameful F that I deserve. I am not the type to beg for mercy, but even if I was, I can't figure out where the classroom is or which professor I have to sweet talk to get out of this mess. About the time that I'm running through endless hallways and opening doors to wrong classroom after wrong classroom, I wake up feeling exhausted and defeated.
But back to my impending disaster of a summer….
In an ideal world, like the one my Pinterest alter ego lives in, I would have the entire break mapped out and color coordinated, right down to the healthy homemade organic treats we would make together using ingredients grown in our own raised bed native plant garden. I would know the dates of all the educational events that were happening between June and August, and scheduled any travel dates or doctors appointments around these. I'd have tickets to baseball games, a membership to the zoo, signed each kid for the perfect week or two of camp. But, no. On the last week of school, I was scrambling and panicked.
My solution was to create a giant summer to-do checklist. Basically, when the troops were getting restless I would scan the list for an idea. As much as I make fun of  it, many of the ideas/recipes actually did come from Pinterest, so check out my "With Kids" board for more details. Generally our results were not blog/pin-worthy, but we had fun with it. For us this was the perfect compromise between forethought and spontaneity (read: chaos). After I shared a photo of our list on Facebook, so many friends asked about it that I decided to write a post about this year's version. We haven't made our actual list yet, because that is our day one activity, but below are my suggestions. A challenge we have is the age range in our house, which is 2, almost 5, and very precocious 8. Thank goodness some things, like forts and ginormous bubbles, easily appeal to all ages.
Feel free to add ideas in the comments!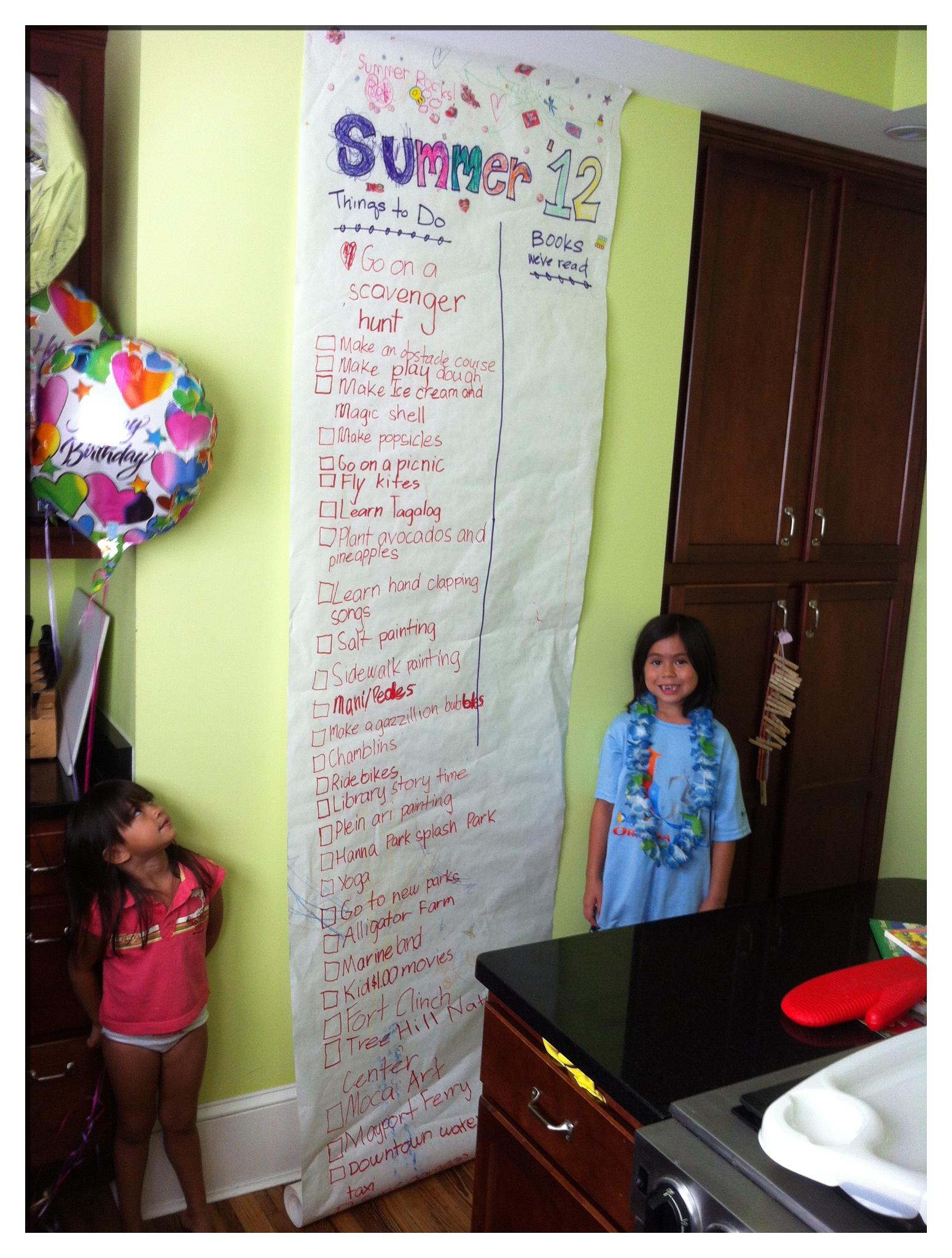 This is last year's list with some new additions. Many of last year's we will happily repeat and many we never got around to.  Most can be thrown together at a moment's notice, but some are daytrips. These are in no particular order.
Go on a scavenger hunt
Make/do and backyard obstacle course
Make play dough
Make ice cream and magic shell
Make popsicles
Go on a picnic
Fly kites
Practice Tagalog (I'm Filipino. Insert desired foreign language of your choice)
Plant avocadoes
Learn hand clapping songs (Miss Mary Mack, Mack, Mack…)
Salt painting
Sidewalk paintings
Mani/pedis
Recreate The Gazillion Bubble Show (we'd seen this in NYC earlier last year).
Chamblins (used book store) Kids Reading Club
(Learn to) ride bikes. Take off training wheels!
Stomp in puddles
Stay up late for outdoor movie night
Plein air painting
Hanna Park splash park
Yoga
Visit a new park
Fort Clinch
Mayport Ferry
Bowling
Sprinklers
Decorate the tree house
Camp in the backyard
Star and cloud gazing. Find shapes in the clouds and constellations.
Catch fireflies
Build Sand Castles
Fishing
Walk across bridges
School library, AR summer reading
Camp Cummer
MOCA
Hands On Children's Museum
See live music
Listen to more of Mom's music
Kids Kampus playground
Jacksonville Zoo
Visit Sally Animatronics
Treaty Oak
Geocaching or Letterboxing
Write and send letters
Barnes and Noble story time (even though it always makes me think of You've Got Mail)
Read lots and lots of books
Origami
Self Portraits
Paint portraits of each other
Bedroom mural
Silhouettes
Itchetucknee Springs tubing
Ginny Springs
Blue Springs
Kingsley Plantation
Little/Big Talbot
Play board games
Cumberland Island
Jekyll Island
Play card games
Learn checkers
Learn chess
Make cookies
Watch movies all day
Build forts outside
Lemonade stand
Make a time capsule
Have a tea party with real tea and crustless sandwiches
Water balloons
Learn the basics of baseball
Play kickball
Bike "carwash"
Learn how to make Mommy's pancakes
Put on song and dance shows with friends
Buy a treat from the ice cream truck (even if we have to chase it down)
Visit flea market
Eat something we grew
Leave a Comment


Mother's Day is coming up. This is a note not just to remember your mom, but to remember yourself.
Moms, don't neglect to be in photos, too. Family photographs, whether professional or not, are so much more than something to share on social media, or to only think of at holiday card time. They are heirlooms, time capsules, the things that will be saved first (or mourned the most) when disaster strikes. You likely have hundreds of photos of your kids. So many that they will skim through the many digital and physical albums you are compiling for them. But I bet that when they are the age you are now, the ones they will stop at – the ones they will study, and treasure, and want to preserve for their kids – will be the ones with YOU in them. Don't wait to lose ten pounds, or dye the gray out, or even put on makeup (granted, when you do those things, then you really have no excuse). Get in front of the camera. Today. Show your kids AND YOURSELF that you are a pivotal character in the story of your family.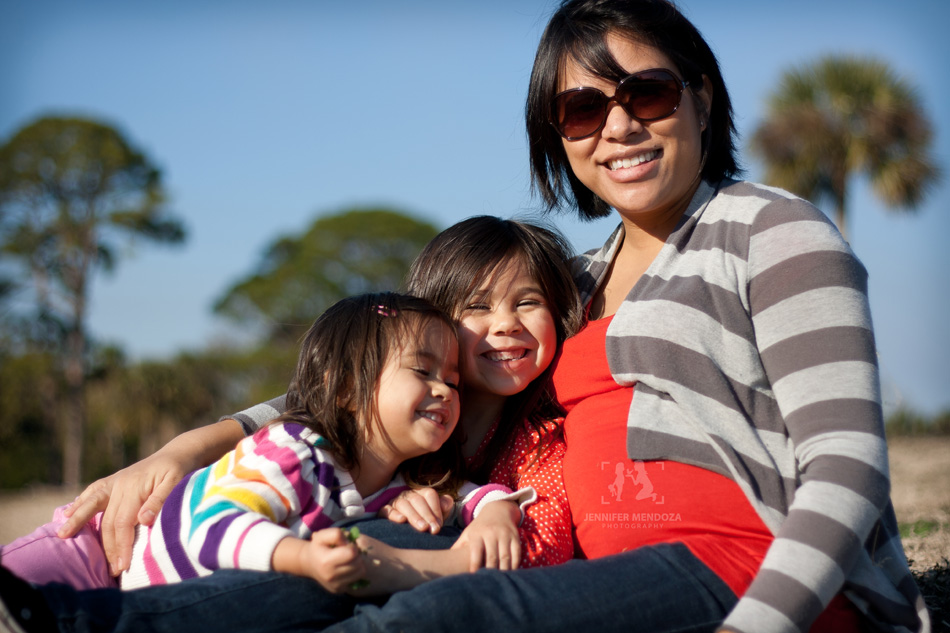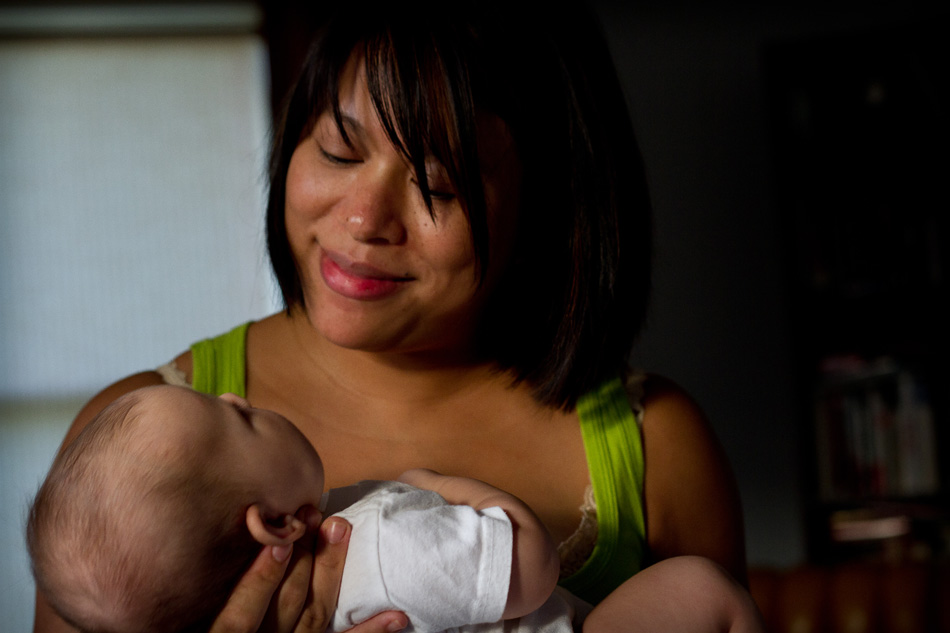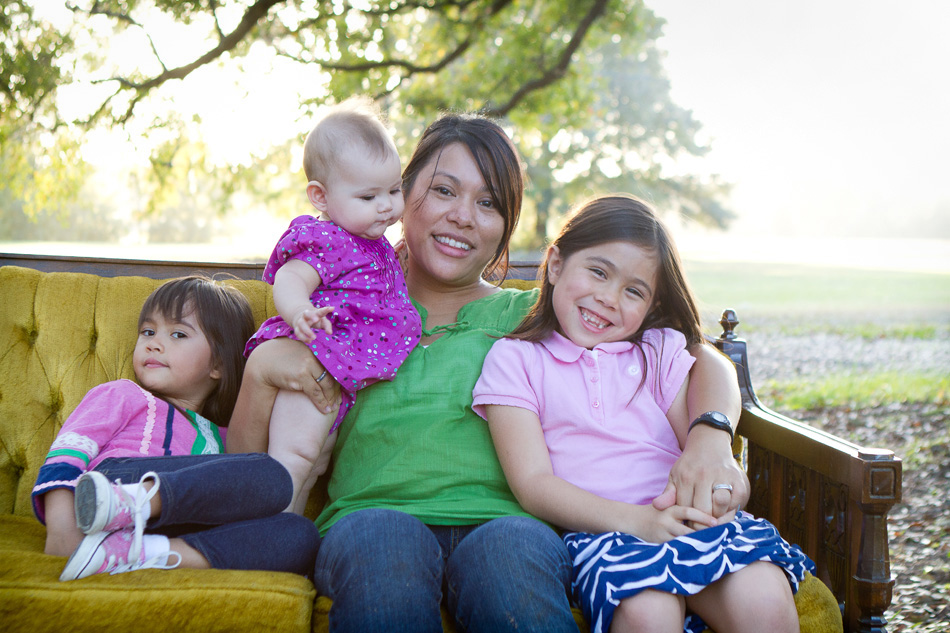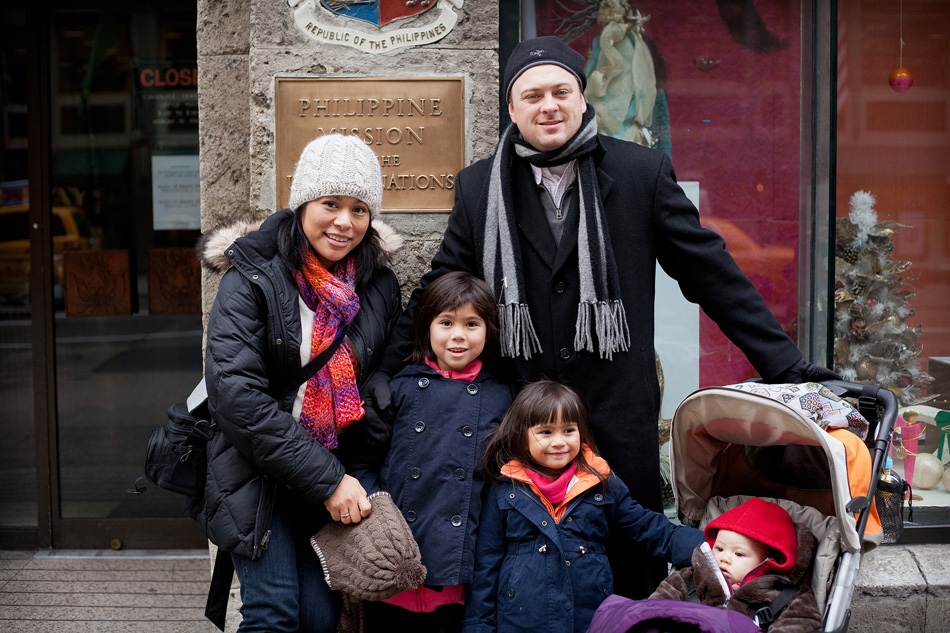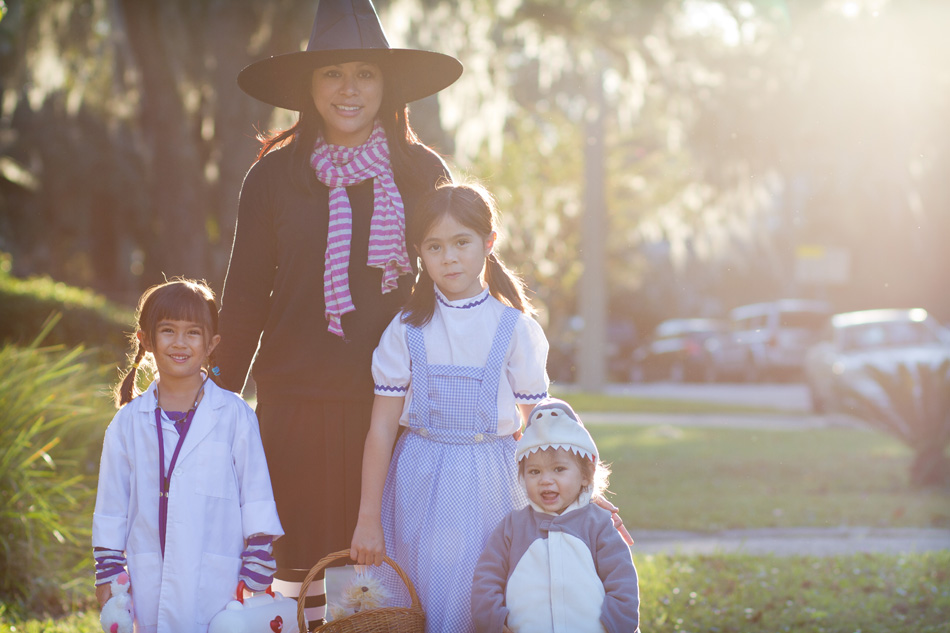 I'm as guilty as the next mother of avoiding the camera, forgetting to hand it to my husband, not making the time to schedule a professional photography  session, or hiding myself behind my much-cuter-than-me kids. Last year I shared this post on my facebook page which is basically the same lecture I'm giving you now, but more poetic. The line, "My mother's body is the vessel that carries all the memories of my childhood" is what really struck me. Looking for photos to include here, I realize I didn't listen. It's sad how few images I had to choose from. I'm working on it. Recently, I've been using my Instagram account more, where I posted this dare to myself to make more images of myself.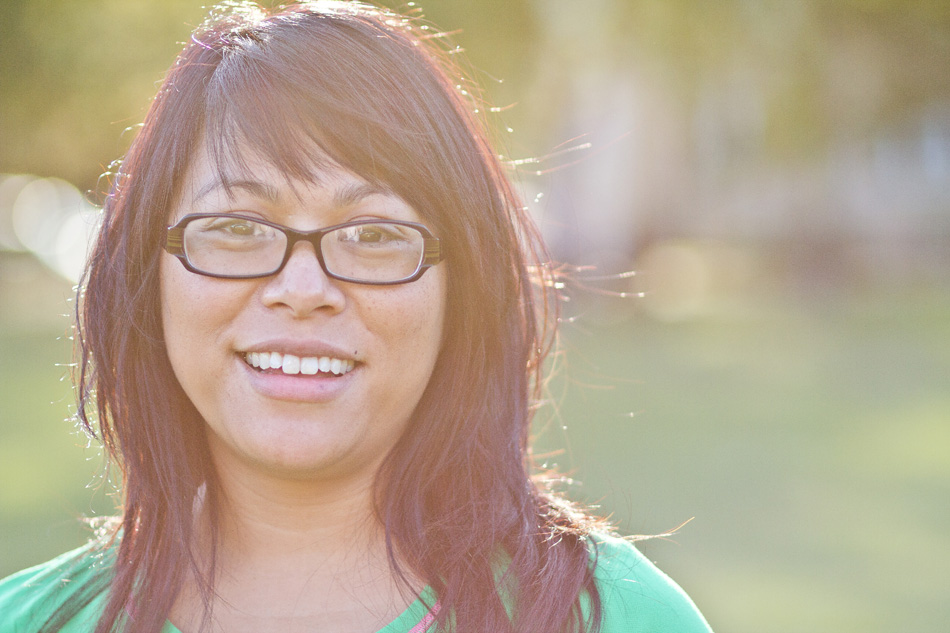 Mamas, I hope you'll join me. Take more photos with your family, but also take or allow others to take photos of you – alone, with your partner, with friends, at work, at play – as yourself in roles other than Mom. And, to my clients, don't be surprised if I ask to take at least one shot of you. Just you. Because eventually that may end up being the most precious image of the entire session to the grown up versions of your currently bouncing baby or adorable kids.
Happy Mother's Day to all the women on this grueling, amazing ride with me, and to all of you who've come before.
Leave a Comment


Posted on January 16, 2013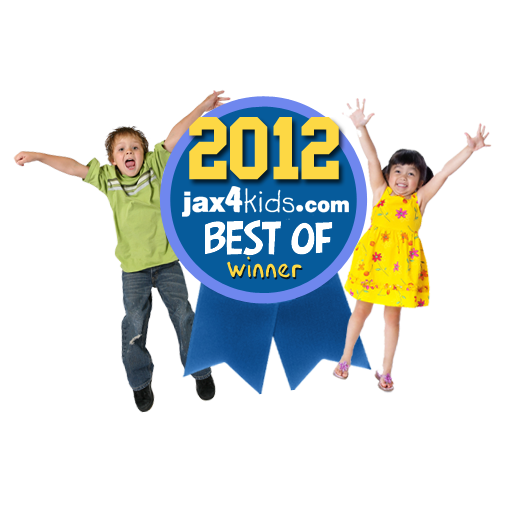 Many thanks to those who voted JMP for the Best Family Photography category in Jax4Kids.com's 2012 Best Of survey!
I was thrilled by this unexpected honor; looking forward to even more great things in 2013!
Leave a Comment


Posted on January 14, 2013
.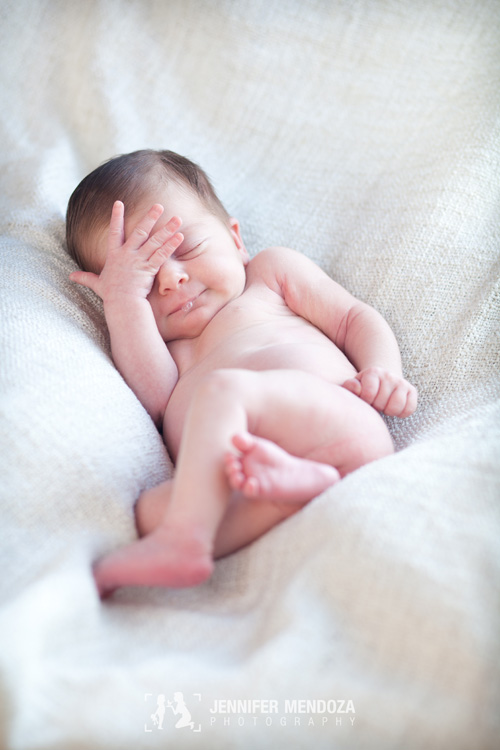 Not to worry, little one. For you, today will be just like yesterday, and tomorrow will be a lot like today. And yet, somehow you are changing every second. Enjoy and be good to your Mommy, Daddy, and big Brother.
Leave a Comment


Posted on January 10, 2013
Last month, for an entire month, our family went on an amazing trip to the Philippines. Traveling far and wide with my family is a dream/goal/priority of mine, and we always knew that we wanted our girls' first international experience to be to the Philippines because I was born an American, but my heritage is 100% Filipino. We based ourselves in Manila, and from there took day trips and side trips to smaller islands and Singapore. My parents, my sister, and my aunt, all made the trip from the States as well; and we also had the opportunity to spend time with family who live in the Philippines and Singapore. It was a rich experience on so many levels that I have found myself at a loss to write or even talk about it in a way that I feel does it justice. When asked, "how was it?" I get wide eyed, pause, and say, "Great!"
And it was great. But so much more, too.
We were for the most part disconnected from all our usual modes of connectedness. As much as anything else I enjoyed giving ourselves permission not to keep up with everything, and everybody, all the time. My biggest concession to this was Instagram. If you're on there, you can find me and my iPhone photos as jenmenphoto. Many are under the hashtag #mendozastakemanila.
Of course, I also have many many photos to go through and edit. I hope to share some here, along with some of my thoughts about our experience; but home and work life impede so quickly. Already I struggle to steal the time. Forgive me if months from now I am still sharing images and impressions from our trip.
For now, here's just this one image. Other than changing the format, it is unedited. It may seem curious to go to The Other Side of The World (this is how we've referred to this trip for the past year that we've been talking about it with the kids) and come back with a photo of water. I guess this is my visual version of "Great!"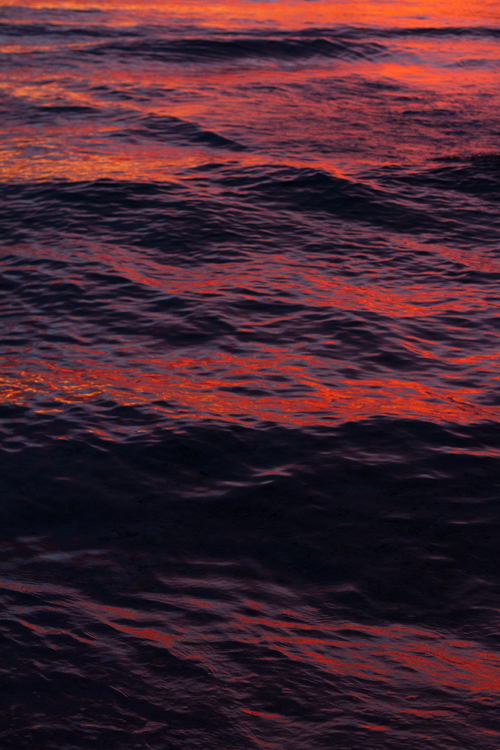 Beautiful, energetic, peaceful, familiar, enigmatic, simple, complex, delicious, dangerous, and colorful. All words that this image evokes in me, and that also begin to describe my impressions of the Philippines.
Leave a Comment


Posted on November 27, 2012
Some snippets of a family tradition on T's side of the family every Thanksgiving.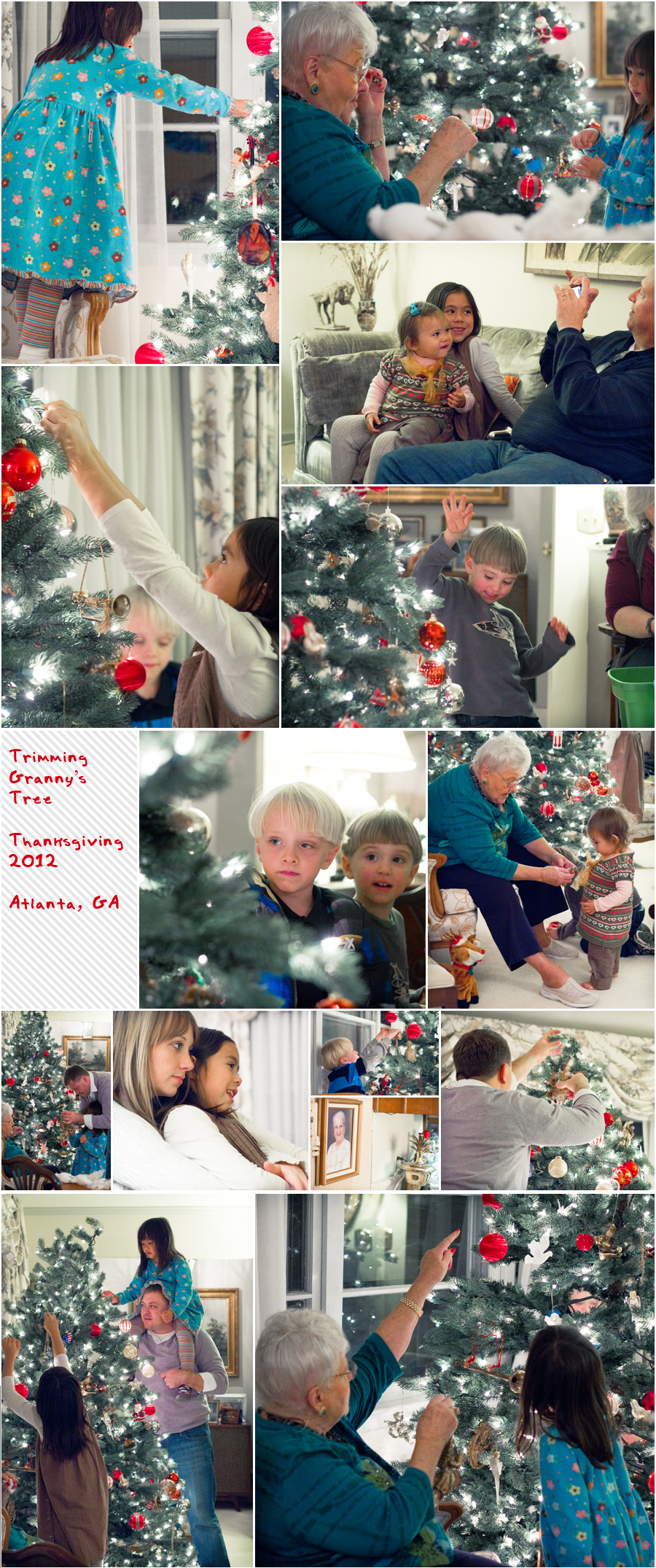 Leave a Comment


Posted on November 21, 2012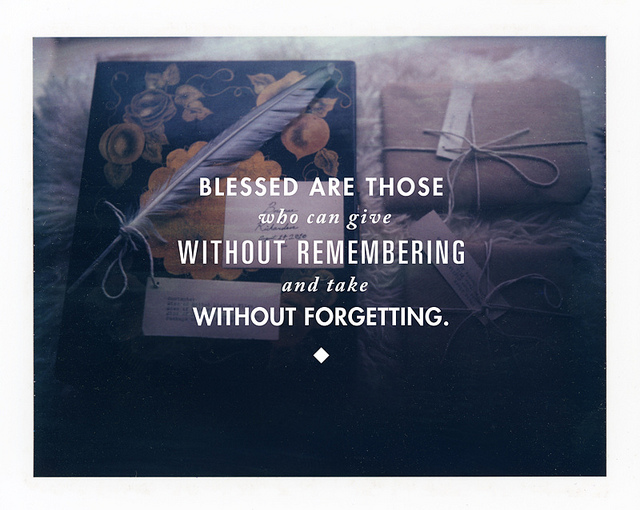 There are a million gift options and holiday bargains out there. You should be spending time with your families, so I won't bore you with a long sales pitch.
Through

Saturday, November 24

, when you purchase one family session, you will get one free.
This could be a fitting present for a sibling, a friend who is expecting a baby next year, a friend who is never in her own family photos, a grandparent who is local or will be visiting next year, a military family whose soldier is deployed for the holidays.
And, in the giving, you get a session for yourself (or, if you're really nice, you could check TWO families off your list)!
The small print: All sessions must be within an hour's drive of downtown Jacksonville and completed between January 4 and August 31, 2013.
To purchase:
Click on the Clients tab above.
Enter the password GIVING.
Click on the photo that appears.
Add any photo in the gallery to your cart and choose "GIVE A SESSION, GET A SESSION"
In the notes section, let me know if you will be giving one or both sessions as gifts. I will give you a little "placeholder" that you can wrap up and put under the tree.
Pay via Paypal.

All of these orders must be paid online.

You need not have a Paypal membership to do this.
Leave a Comment


Posted on November 14, 2012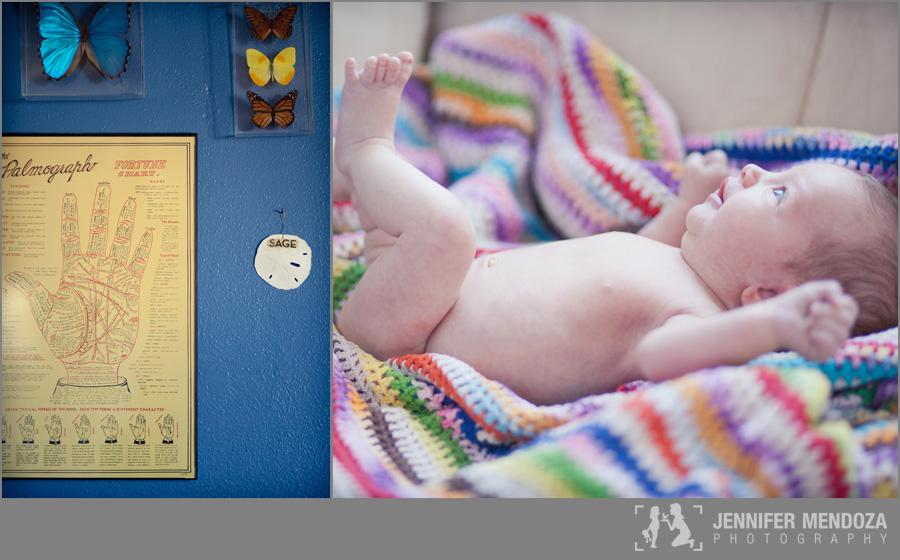 My last session of the year was spent with a sweet new family of three.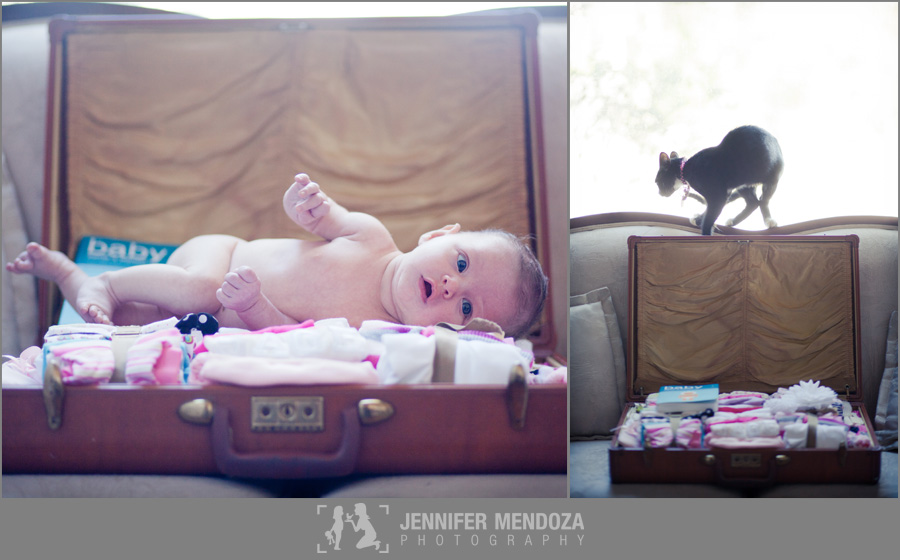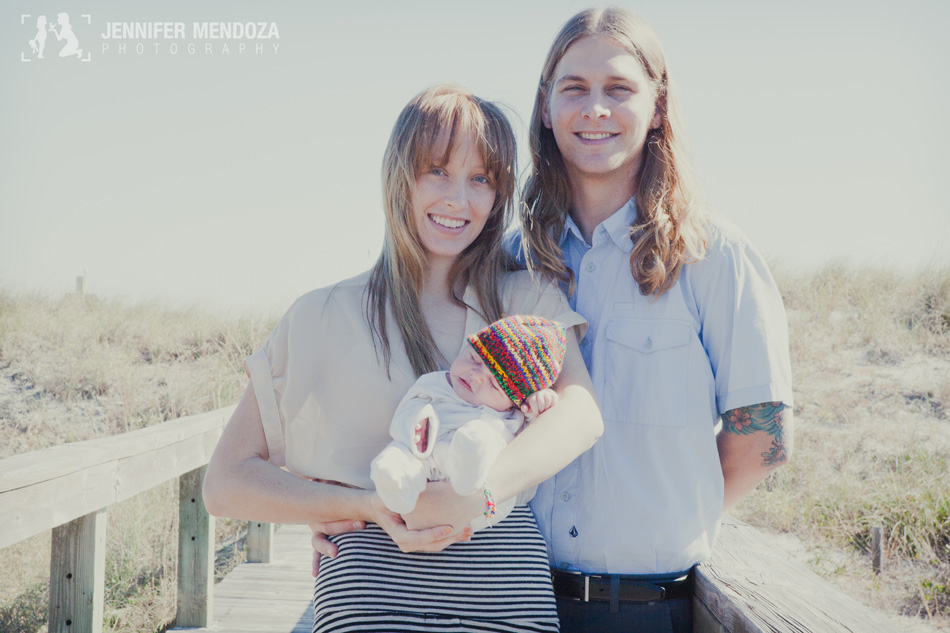 In this month of focusing on what we are thankful for, I have to add my thanks to all the families that have trusted me with their family photography this year.
I'm grateful for each of you, and that I've been lucky enough to have this job for another year. Every time your babies spit-up, pee, poop, or fuss; every time your pets lovingly accost me, or threaten to use my bag as a scratching post; every time you dads endure me for longer than the 15 minutes your wives promised it would take; every time you moms call/email/text me for an opinion on an outfit, or to break the news to me that one of your kids just got a black eye; every time you make yourselves vulnerable to my eye by being in front of my camera, I feel incredibly lucky that I get to do what I do.
As crazy as that may sound, it is undeniably true. Many a parent has wiped their brow at the end of a session and said to me, "I don't know how you do this." I always laugh because I am thinking, "I don't know how I got this lucky."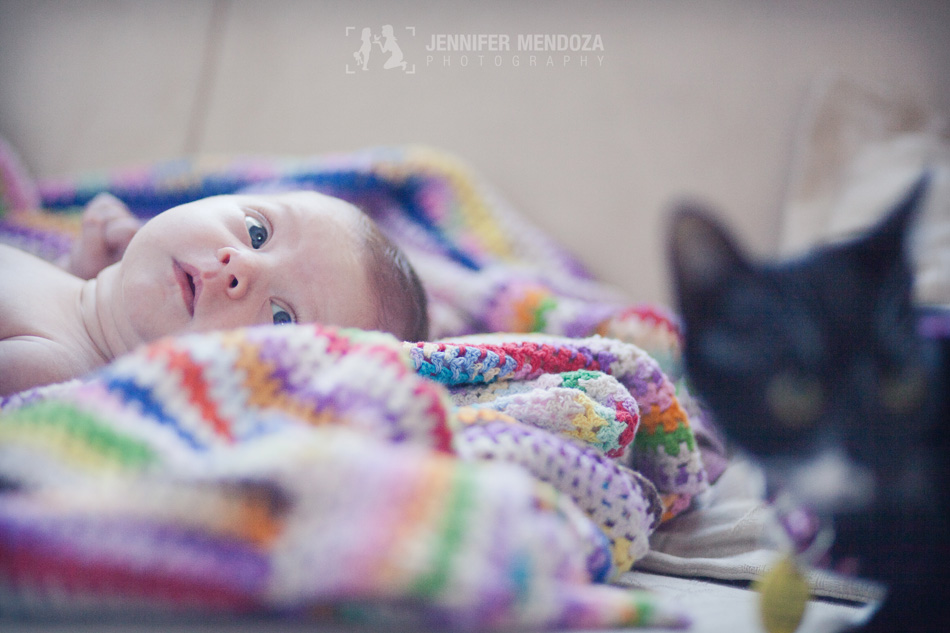 Thank you for being yourselves and trusting that the result will be an honest and beautiful reflection of your families. I consider it a privilege.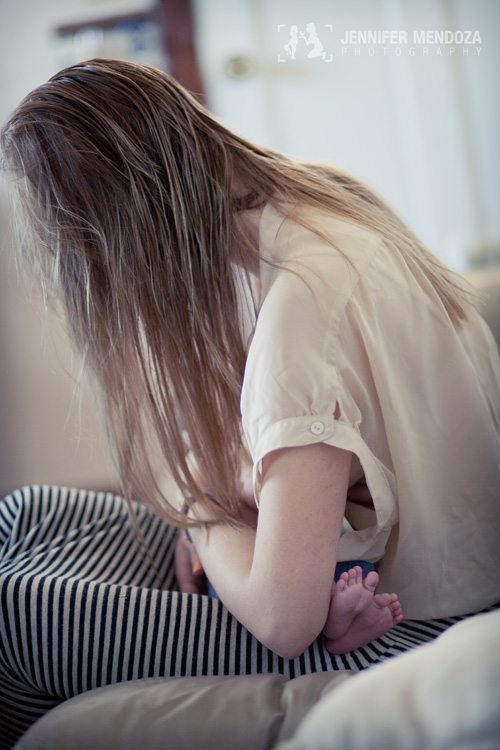 How could I not feel lucky to be invited in to witness moments like this?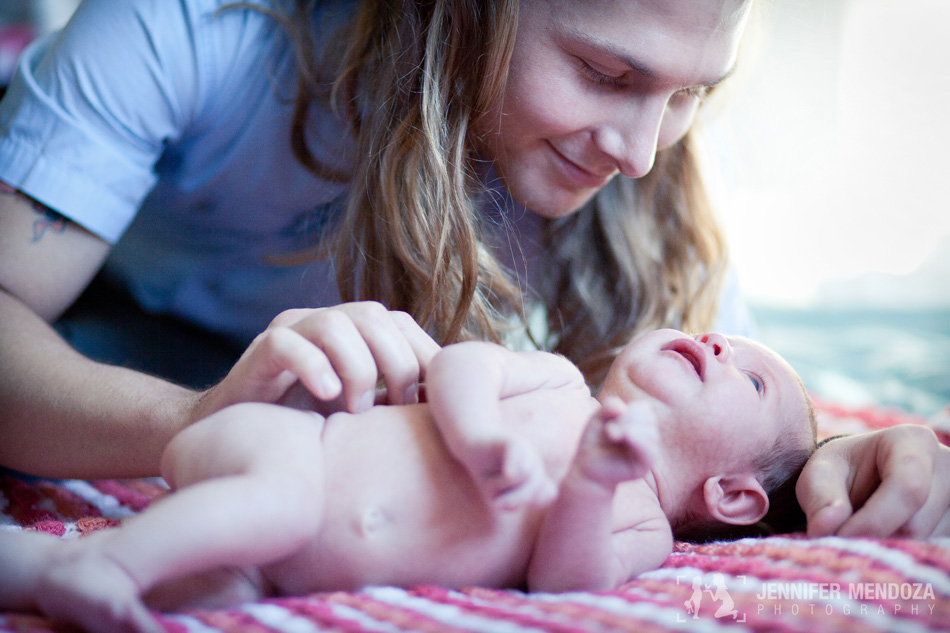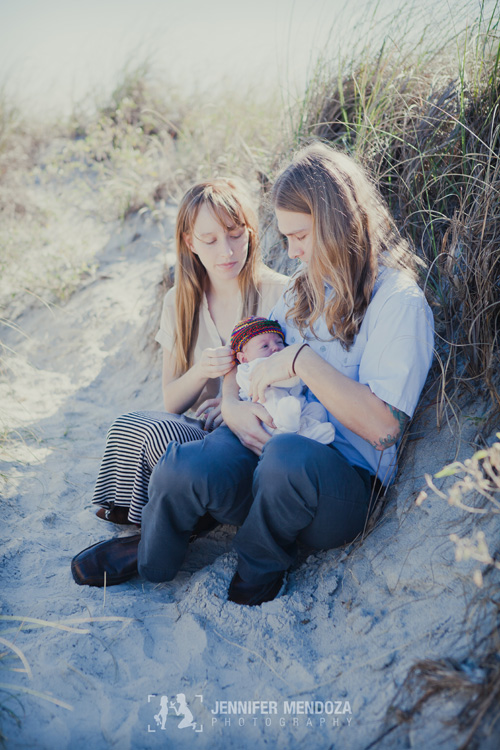 Happy Thanksgiving to all! Please check back here or on Facebook for a special offer next week!
Leave a Comment


Posted on August 24, 2012
.
Plan ahead and book early! Rather than a mini session day, I decided to offer full length sessions with bonuses for the holiday. These are $300.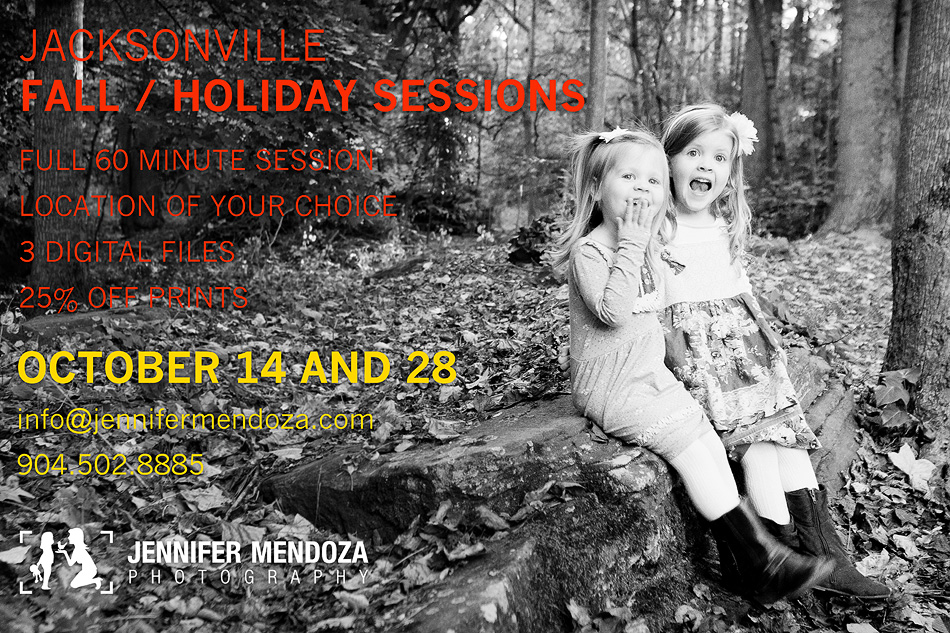 Leave a Comment


Posted on August 23, 2012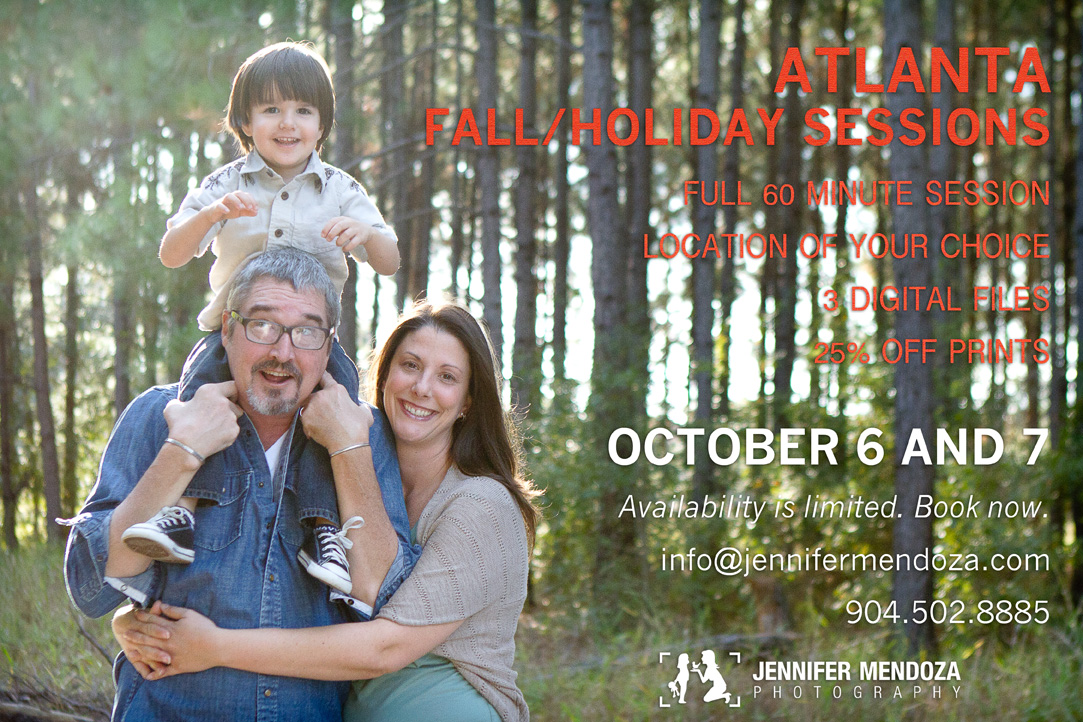 Leave a Comment

Older Posts »